Amsterdam Enterprises has been your neighborhood contractor for over 36 years. Proudly serving the North Shore, West Suburbs, and Northwest Suburbs of Chicago with expertise, quality and dependability. Gerard Stencel, the original owner and still the lead roofing estimator/inspector, has been in the roofing industry since 1982. Gerard started out as a roof laborer and then decided to open his own roofing company. He started Amsterdam out of the garage of his small Mount Prospect home. In 1995 he built the official Amsterdam headquarters here in Arlington Heights.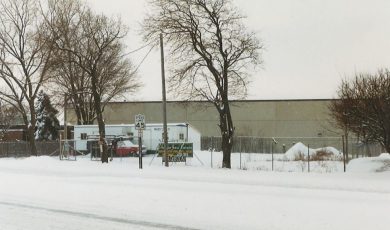 The empty lot we started with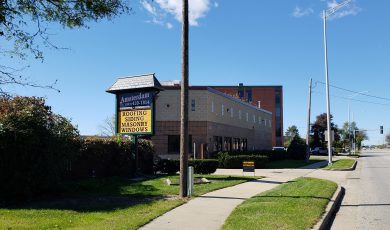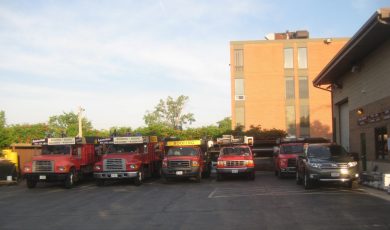 Through the years we have built our experience and expanded our services completing projects on residential, commercial, landmark and historical properties. We take pride in preserving the past from an environmental and aesthetic point of view.
Please refer to the trade specific pages for details on services we provide.
Amsterdam's flyers from the 80's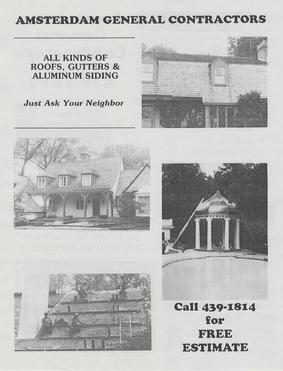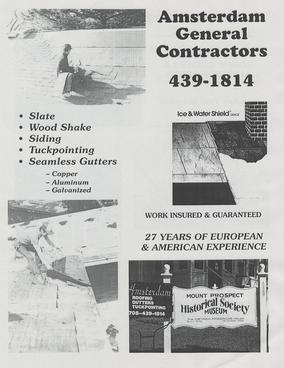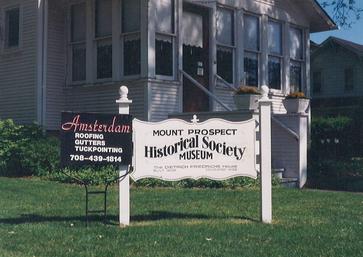 Amsterdam's sign from the 80's
At Amsterdam Enterprises we carefully select each team member and use trade specific crews for each aspect of your project so that we may deliver the highest levels of quality and customer satisfaction. We use our own dump trucks, so we do not inconvenience you with bulky dumpsters during the course of your project and obtain any permits that may be required. We take care of all the details, so you don't have to!
No job too big nor too small, give us a call we do it all!  We have dedicated ourselves to our customers by providing the highest possible quality, dependability and service. We attribute the steady growth of our company and on flow of business to our customers and their recommendations.
Expert Service. Impeccable Quality. Amsterdam Enterprises will treat you like family. Thank you for visiting our site, we look forward to working with you!
Amsterdam Enterprises
Your friendly neighborhood contractor