OVER 18,000 HAPPY CUSTOMERS
Contact Info
You can visit us and contact our office in Barrington:
Office hours:
Monday – Sunday: 9:00AM – 8:00PM
AMSTERDAM Roofing Contractors Inc
Address: 838 S Northwest Hwy Unit C Barrington, IL 60010
Phone: (224) 318-

0551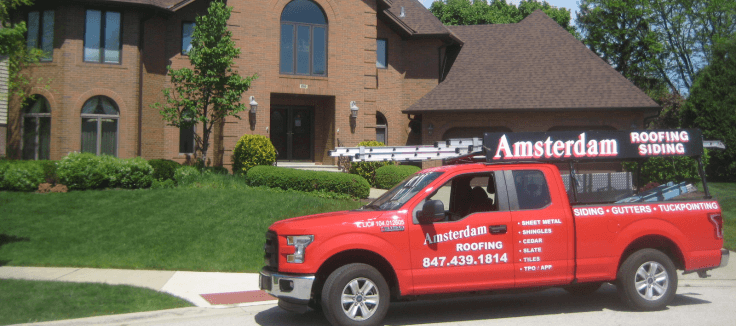 The Highest Quality Roofing Service By Local Barrington Roofing Contractors
Amsterdam Roofing Company has been your roofing contractors for more than three decades. Our roofing company in Barrington provides services from roofing replacement to taking care of your windows. Our roofing contractors have the best expertise when it comes to reaching your goal. We make sure that we use high-quality materials when tending to your roofing needs. We also provide services for your residential home as well as your commercial space. It is important for us to ensure that your roofs are sturdy and will last for a long time. We make sure that we provide affordable services to our customers.
How You Can Choose the Right Roofing Company in Barrington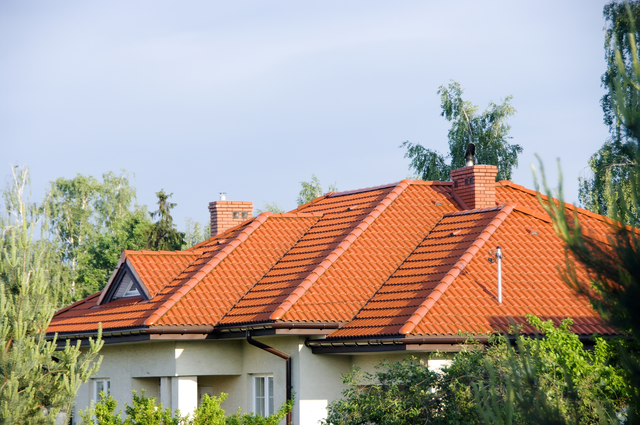 Proper Insurance Coverage
It is very important to make sure your roofing contractor in Barrington carries worker's compensation and liability insurance. It is reasonable and common to ask for their certificates so you can call the insurance carrier for coverage confirmation. This keeps all bids are on a level playing field. Part of the cost for your roof replacement by a reputable roofing company pays for protection against damage or injury.

Go With a Local Roofing Contractor
With a local roofing company in Barrington, it's easy to see whether they have been around for a while and not just passing through. Their reputation will be well-known throughout the region and directly in your community. Customers often call us needing a roof repair in Barrington after using another roofing company that was not local because the company has disappeared. A long-term warranty is only as good as the company that provides it. If they are not around to honor it, it's useless. A local roofing company has an established reputation in the community that you can trust.


Think About More than Just Price
While getting a great price is very appealing, you can't choose a roofing company in Barrington based on price alone. Cheap quotes drive down the market but roofing companies in Barrington have overhead and insurance that dictate a price that covers those costs. While some only work part-time or do business from a small truck to offer a lower price, note that you get what you pay for. In the end, you could end up paying more for roof repairs later on or worse, you could be liable for damage or injury due to a lack of insurance coverage from someone other than a reputable and established roofing company.

Avoid the Door Knockers
When you get that knock on your door from a roofing company claiming to be in the area for a short time and offering a great deal, be wary. You should choose a roofing company that is well-regarded in your community or one that has been referred to you from a trusted source. Those door knockers are likely to pressure you by saying you have storm damage and they may try to get you to sign a letter of intent. Don't let the pressure tactics fool you and know that you don't need to sign anything on the spot. A solid roofing company in Barrington will give you all the time you need to review a contract, so take your time.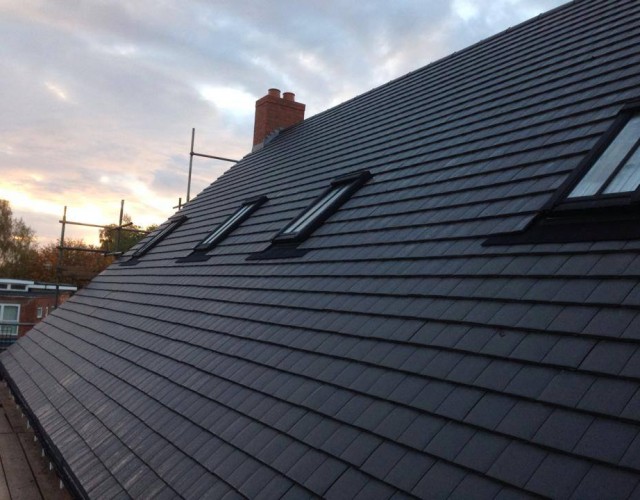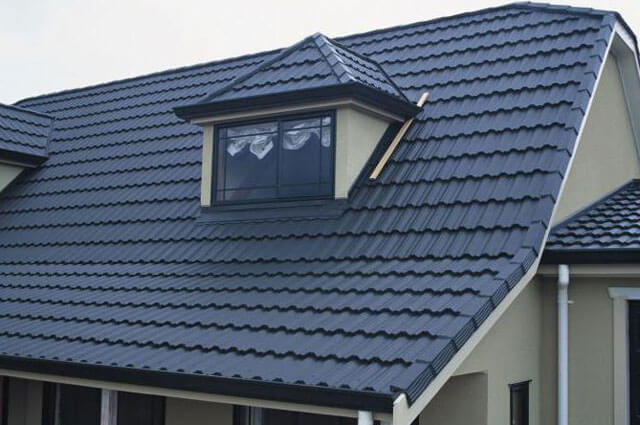 Get the Details in a Quote
Getting a quote that outlines all you need to know about your roof replacement will give you a clear idea of what to expect and how much it will cost. Understand how long the job will take, when it will begin, and what the payment terms are prior to the start of the work. It's also best that you don't offer payment until the work is completed. That way you can make sure everything is handled to your total satisfaction.


Do They Communicate?
A professionally run roofing company will always return your calls and come through on their promises. If you have to keep asking for service or the proper documentation, such as proof of insurance or a contract, then you have the wrong roofing contractors working for you. The company representative should be easy to reach and keep you informed while moving the project forward as planned. If communication seems to be a problem, find another roofing company. After all, if that's the type of service your roofing company in Barrington is providing you before any work has begun, imagine the type of work they will end up doing for you.

The Amsterdam Enterprises – top-notch roofing contractors in Barrington
Our years of experience proves that we provide a top-notch service in Barrington, IL for all your roofing needs. Our services include projects for your residential, commercial, and historic properties. We make sure that your roof will not only look beautiful but will also last for a long time. No need to look further, we got you covered.
Amsterdam's flyers from the 80's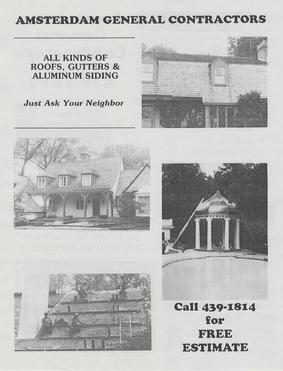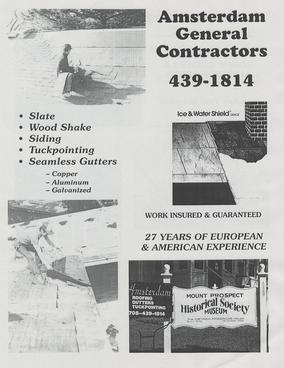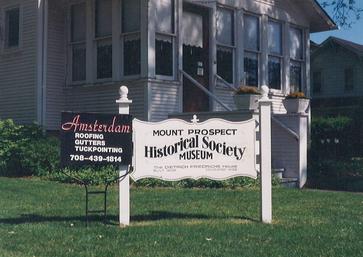 Amsterdam's sign from the 80's
When it comes to the roofing company in Barrington, Amsterdam Enterprises is the one that you can trust. We carefully select each team member and use trade-specific crews for each aspect of your project. We make sure to provide the highest quality of service at an affordable price and customer satisfaction. Our roofing contractors use our own dump trucks, so we do not inconvenience you with big dumpsters during the roofing project.
We are one of the roofing companies in Barrington that can handle any roof replacement or roof repair. Our contractors cater to both residential roofing and commercial roofing. We dedicate ourselves to providing dependable, reliable service to our customers. The flow and growth of our business are because of our customers and their recommendation.
At our company, we treat you like family. With every roofing project, you can ensure that we'll provide you with expert and outstanding services. We thank you for visiting our site, and we look forward to working with you!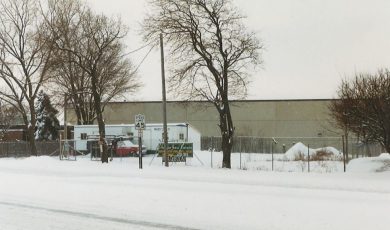 The empty lot we started with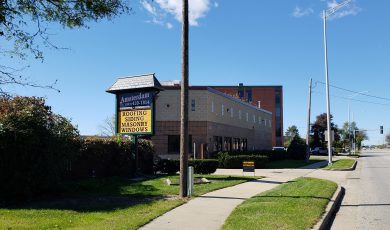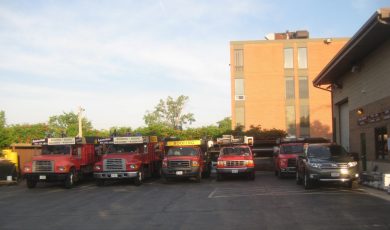 Top Quality Roofing Company from Barrington You Can Trust
When it comes to affordable and quality roofing services, you can count on the Amsterdam Roofing Company. Our 38 years of experience lasting and thriving in the industry is proof that not only do we know what we're doing, we are excellent at it.
We offer a range of roofing services, mainly: Roof Replacement, Repair, and Installation. Additionally, we specialize in services other inexperienced roofing companies may not, from Historical Restoration and Sheet Metal Work to working with materials such as Copper, Slate, and Ceramic tiles, among others. Our expertly trained crew are ready to accommodate your every need and turn ideas into reality, with your happiness and approval the goal we strive for.
So, if ever you find yourself in need of roofing contractor for suburbs in Illinois such as say, Des Plaines or Barrington, look no further. We'll take care of you.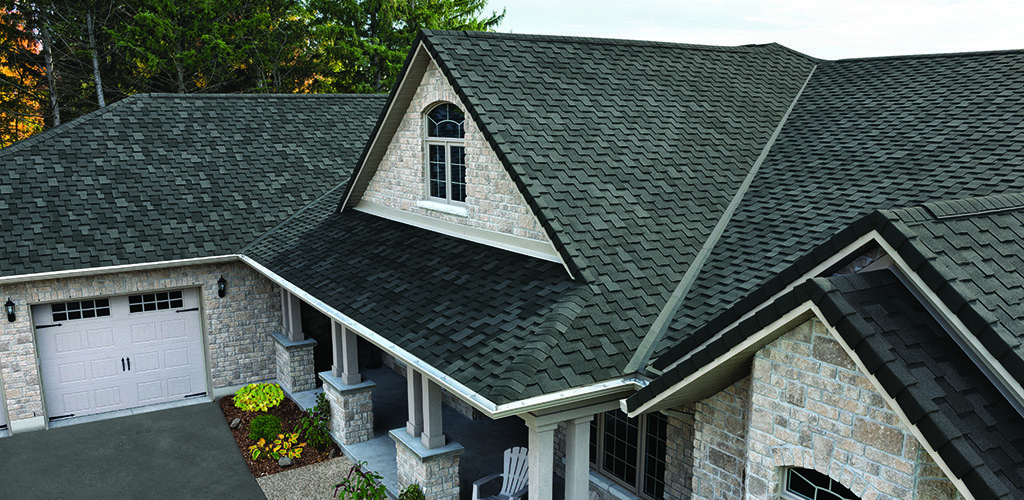 Important Reasons to Keep Your Roof in Good Shape – Roofing Contractors in Barrington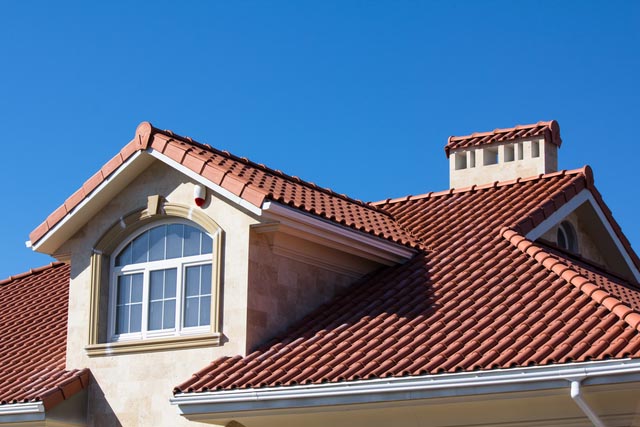 The roof is the most essential part of your home. However, most times homeowners tend to overlook the maintenance and care of their roof. Instead of waiting until you experience major issues on your roof, it is best to have your roof inspected by professionals.
If the roofing is in poor condition, it can leave your home in harm to weather damage. When your roof is properly maintained, it will be more durable when harsh weather hits your home. A roof that is on its top shape is defined as having good insulation and proper ventilation system which will keep your home's indoor temperature steady. Having said this. it can keep your home more comfortable and can cut down any energy loss.
Having a leaking roof can result in mold and mildew which can lead to serious health issues. It can also spread which can lead to repairs being complicated and costly. Homeowners should give a little care and maintenance to their roof since it helps protect their homes. There are a lot of benefits to having a roof that is well maintained such as a healthy lifestyle and energy efficiency.
Our roofing contractors in Barrington will help you maintain the most important part of your home. We will make sure that your roof is durable to withstand any weather conditions it may face throughout the year. Our roofing contractors will ensure that the job gets done the first time around!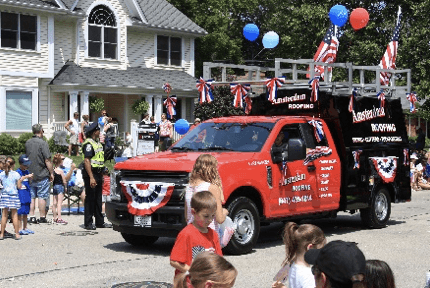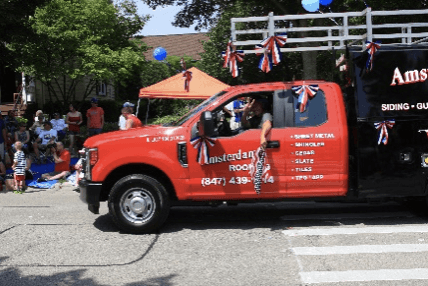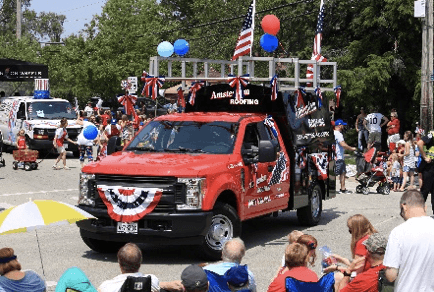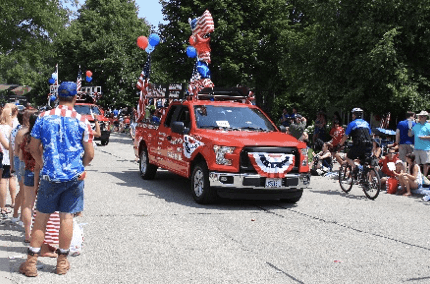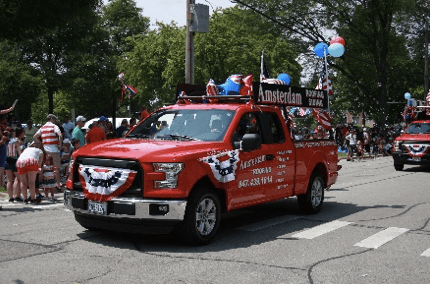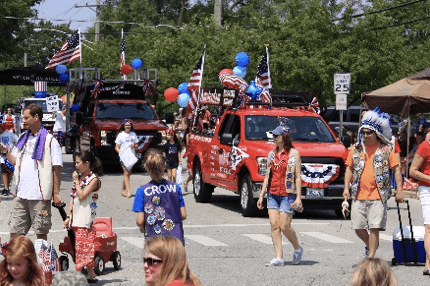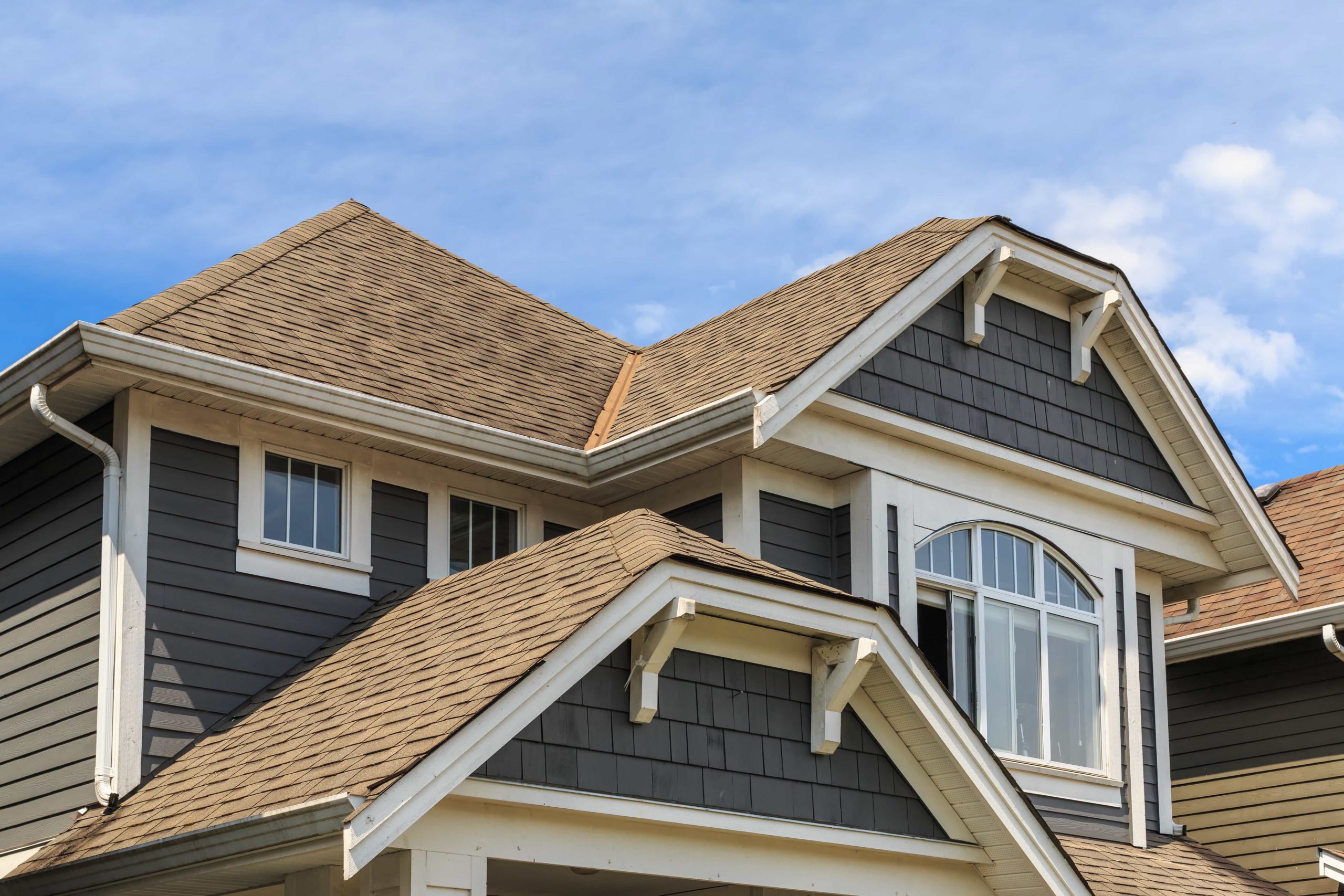 As an owner of the house, there comes a time you wonder about when is the right time to do a roof repair or a roof replacement. The roof is your house's top-most layer, and It protects you from extreme temperature, heat, snow, and wind. Long periods of exposure to these elements can affect the condition of your roofing, causing it to deteriorate.  Having a black stripe on your roof, whether it is a tar streaking or growing algae, it usually indicates that your roof shingles' weatherproofing is already weak. As the homeowner, you would not want your home to be unsafe because of weak roofing.
The best thing you can do is contact professional roof contractors to see if it is time to repair the roof or have a complete roof replacement. Broken shingles are also an obvious indicator that your roof has been compromised. While some shingles are not too hard to replace, if you have significant shingle damage, it could be a symptom of a bigger problem. If your roof seems to lose shingles at an alarming rate, it might be the time to replace it entirely. Knowing the signs that your roofing is not in its optimal condition early on can save you time and from the inconvenience.
If you have trouble finding out if it's the best time to replace the roof, you should contact our roofing company in Barrington for assistance. Our professional roofing contractors in Barrington will assist you in anything about your roofing. We offer services for both your residential roofing and commercial roofing.
What to look for in a Roofing Company & Roofing Contractors Barrington
The best way to know if a roofing company is legit or if they provide excellent services is through online reviews. Do not just rely on stars, but it is always wise to also read through the reviews to find our specific information. With our residential and commercial roofing company in Barrington, we only have positive reviews that will provide the highest quality of service in providing customer satisfaction.
Roofing companies should always look professional in any customer interaction. With our residential roofing and commercial roofing company, you can expect to deal with professional employees handling your roofing needs. Our roofing contractors in Barrington will arrive on time and finish the job efficiently as well.
With our roofing company in Barrington, we will provide you with the options that you may need to ensure that your roof is secure and can withstand any weather conditions it may face. Our roofing contractors do not only deal with roofing but also provide services with windows, gutters, siding, and masonry.
What Are The Different Types of Roof Designs, Roof Shapes, and Roof Styles?

Amsterdam Enterprises – Professional Residential & Commercial Roofing Company Barrington
Saltbox, Mansard, Gambrel, Pyramid, Flat, and Butterfly roofs are the several different roof designs and styles on the market for our Barrington customers.
We have expertise in roof repair, installation, and maintenance. Our experienced staff is ready to help you figure out your roof style which will dictate the materials you can use on your roof.
Saltbox Roofs
This is a unique style roof, single-story on one side, and double story on the other. Saltbox roofs are sought after because of the attractive long pitch they feature. The unusual style is visually appealing and has superior wind-resistant qualities and is usually used on split-level homes.
Gambrel Roofs
Gambrel roofs are similar to Mansard roofs in that they have the upper and lower (steeper) pitches. The difference is the gables at either end that hold up the roof structure and there is a larger overhang over the house facade. They are sometimes called Dutch Roofs.
Mansard Roofs
The opportunity to create extra storage or living spaces under the second roof makes this French-styled roof very popular. The roof features the four sides of a house, having two slopes on each side; the bottom one is typically steeper and may hide the upper roof slope.
Pyramid Roofs
These roofs are known for their beautiful aesthetic. Pyramid roofs are typically used on smaller buildings like summerhouses, garages, and pool houses. They are four-sided triangles that slope downwards, making for a very stable roof with wind resistant qualities.
Flat roofs
Flat roofs are easy to construct and can be finished in metal, concrete, or shingles.Their simplicity and the potential for additional outdoor leisure space is attractive. The disadvantage of a flat roof is that it tends to collect debris, snow, branches and dirt so they are higher maintenance.
Butterfly Roofs
Butterfly roofs look like a flying butterfly. A strong feature of this type of roof is the ability to collect rainwater down the middle spine. It is also asthetically pleasing,sloping  inwards and meeting in the middle in a V-shape.