OVER 17,000 HAPPY CUSTOMERS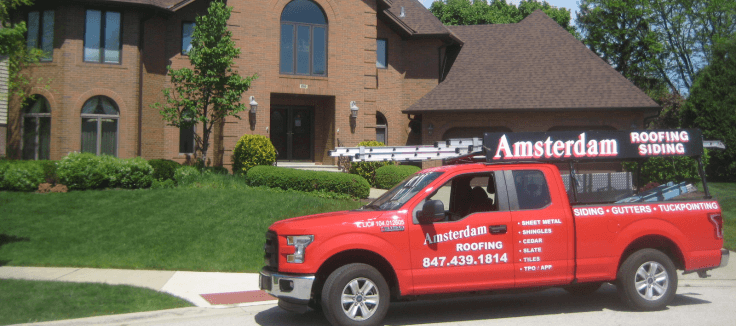 The Highest Quality Service By Local Barrington Roofing Contractors
Amsterdam Roofing Company has been your roofing contractors for more than three decades. Our roofing company in Barrington provides services from roofing replacement to taking care of your windows. Our roofing contractors have the best expertise when it comes to reaching your goal. We make sure that we use high-quality materials when tending to your roofing needs. We also provide services for your residential home as well as your commercial space. It is important for us to ensure that your roofs are sturdy and will last for a long time. We make sure that we provide affordable services to our customers.
The Amsterdam Enterprises – top-notch roofing contractors in Barrington
Our years of experience proves that we provide a top-notch service in Barrington, IL for all your roofing needs. Our services include projects for your residential, commercial, and historic properties. We make sure that your roof will not only look beautiful but will also last for a long time. No need to look further, we got you covered.
Top Quality Roofing Company from Barrington You Can Trust
When it comes to affordable and quality roofing services, you can count on the Amsterdam Roofing Company. Our 36 years of experience lasting and thriving in the industry is proof that not only do we know what we're doing, we are excellent at it.
We offer a range of roofing services, mainly: Roof Replacement, Repair, and Installation. Additionally, we specialize in services other inexperienced roofing companies may not, from Historical Restoration and Sheet Metal Work to working with materials such as Copper, Slate, and Ceramic tiles, among others. Our expertly trained crew are ready to accommodate your every need and turn ideas into reality, with your happiness and approval the goal we strive for.
So, if ever you find yourself in need of roofing contractor for suburbs in Illinois such as say, Des Plaines or Barrington, look no further. We'll take care of you.