OVER 19,000 HAPPY CUSTOMERS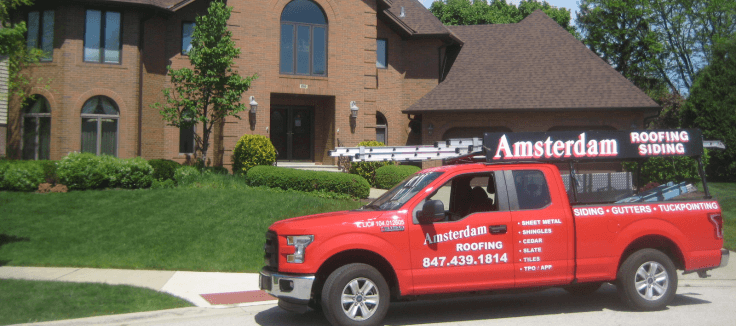 The Highest Quality Roofing Services By Professional Local Roofing Contractors Elk Grove Village
Amsterdam Roofing Company has served the local community with professional, top-quality service for roof replacement and roof repair Elk Grove Village for over 41 years. Our roofing company Elk Grove Village is capable of offering all types of roofing services and we can even take care of your windows. When it comes to your roof, our roofing contractors Elk Grove Village bring the greatest expertise. We make sure that the superior quality materials we use are handled correctly for a long-lasting roof. Our years as the top roofing company Elk Grove Village have given us the experience to work with both residential and commercial buildings. So no matter what we are working on, our job is to make sure your roof is solid, secure, and durable. And we do that at an affordable rate that makes it very easy for you to manage.
How to Choose the Right Roofing Company Elk Grove Village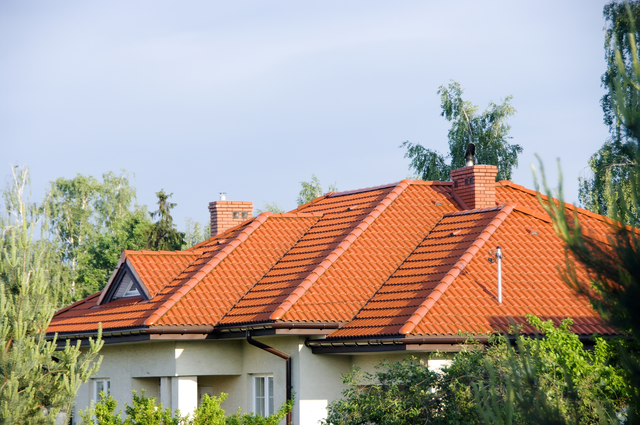 Insurance Coverage is a Necessary
The first thing to make sure of is that your roofing contractors Elk Grove Village has worker's compensation and liability insurance. You can ask to see their certificates and call the insurance carrier to confirm the validity of the coverage. This ensures all bids are on the same level playing field. It is understood that part of the cost for your roof replacement is to protect against damage or injury.

Make it a Local Roofing Contractor
By choosing a local roofing company Elk Grove Village, you can be certain that they have been around for a while and will be here well into the future. You can see the reputation they have built up over the course of time in the community. It often happens that customers call us with a problem on their roof after they have used another roofing company that was not established in the area and the company has since disappeared. Just because you get a warranty from a company doesn't mean they will be there to honor it if needed. Going with local roofing contractors can guard against that situation.


Price is Secondary
While the price is a factor, it's best not to choose a roofing contractor based simply on the lowest price. Cheap bids drive the market down but any roofing company Elk Grove Village with overhead and proper insurance coverage has to establish pricing that covers those costs. There are some who only do side work or operate out of a small truck that can offer a lower price. In the long-run though, you get what you pay for and you could wind up paying more for repairs that you never should have needed in the first place. These repairs would have been covered under a workmanship guarantee with a reputable and established roofing company.


No Door Knockers
Stay away from that knock on the door claiming to be a roofing company in the area offering a great deal because they are in the neighborhood for a short time. Instead, choose a roofing company that is well recognized or from a referral given to you by someone you trust. If you hear that knock on the door, they will likely tell you that your roof has some storm damage and they may try to get you to sign a letter of intent. Don't be fooled by pressure tactics, you never have to sign a letter of intent. A reputable roofing company Elk Grove Village will have a contract to review so take your time in doing so.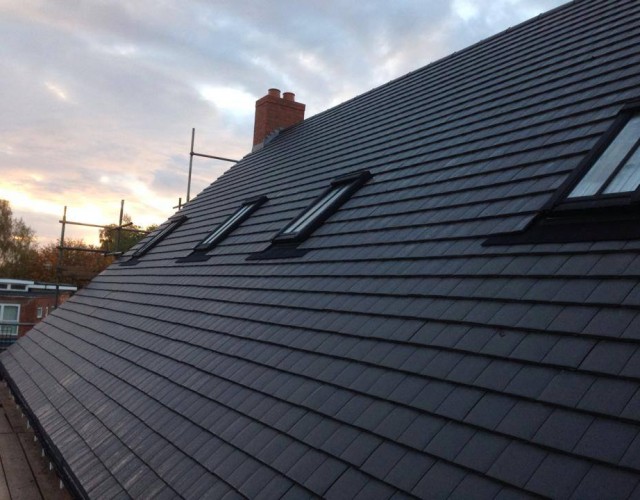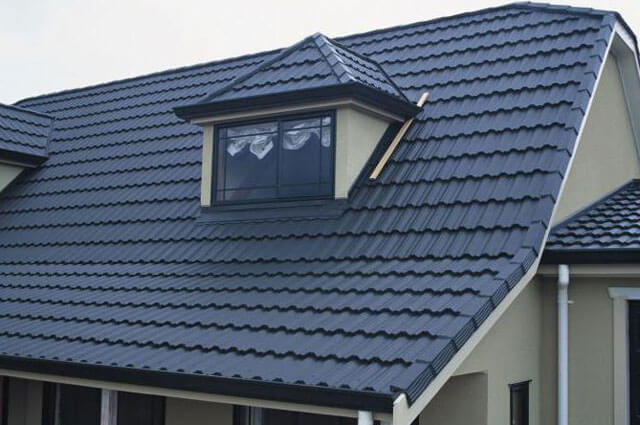 Detailed Quotes
Get a quote that outlines everything about the roof replacement, that way you know exactly what to expect and how much it will cost. Be certain you know how long the job will take, when it will begin, and that payment terms have been clearly outlined prior to the job. As well, it's best that you don't provide funds until the work is completed so you can make sure you are completely satisfied with the end result allowing for any issues to be resolved.


Stay in Communication
A well-run roofing company will return your calls and follow through on their promises. You should not have to keep asking for the proper documentation needed, like proof of insurance or a contract. Their company representative should be on top of keeping you informed and moving the project forward. If you feel like communication is a problem, move on. After all, if you are not getting what you need from your selected roofing company Elk Grove Village before any work is done, what kind of work will they provide after you commit to them?

Amsterdam Enterprises Provides the Greatest Skilled Roofing Contractors Elk Grove Village
With over three decades of experience providing quality work as the top roofing company  Elk Grove Village area, our roofing contractors are able to exceed any roofing expectations. We manage projects for residential roofing, commercial roofing, and even historic buildings, which is notable to our level of professionalism and expertise. Let us help your roof look great and last for years. Amsterdam has you covered from the roof on down.
Amsterdam's Flyers From The 80's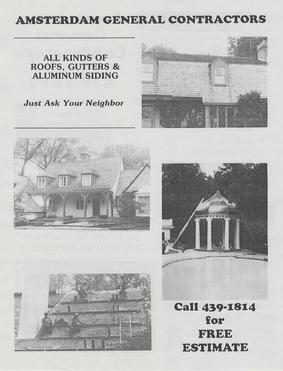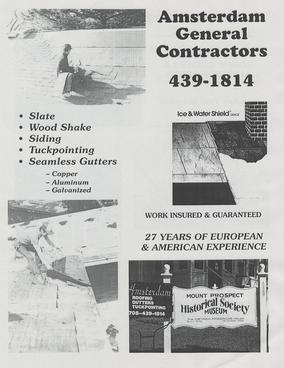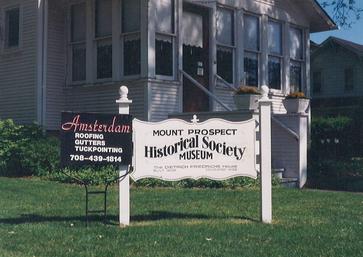 Amsterdam's Sign From The 80's
At our roofing company Elk Grove Village, we ensure to carefully select each team member and use trade-specific crews for your roof repair or roof replacement services. This helps us deliver the highest quality of work and customer satisfaction in every roofing project. We make sure to use our own dump trucks so that we don't inconvenience you with bulky dumpsters, and if you need to obtain any permits, we got you covered too. You don't have to worry about the details because you can count on us.
We can handle any residential roofing and commercial roofing Elk Grove Village that our customers may have. Our roofing contractors are committed to providing the highest quality and dependability service. Our company's steady growth and the flow of the business are all because of our customers and their recommendation.
At Amsterdam Enterprise, we'll provide you with exceptional service, impeccable quality, and treat you like family. Thank you for taking a look at our roofing Elk Grove Village site. We look forward to working with you!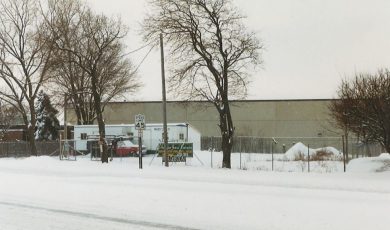 The empty lot we started with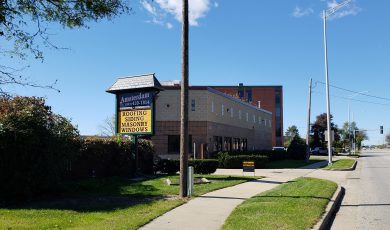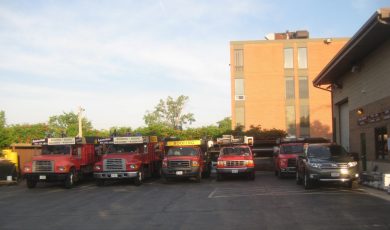 The Quality Roofing Company Elk Grove Village You Can Count On
For top-quality roofing Elk Grove Village service that is also very affordable, trust Amsterdam Roofing Company. We have been providing roofing expertise to the area for over 41 years, which shows that we not only know what we're doing on your roof, but we are also the best at doing it.
Our roofing contractors Elk Grove Village offer a great range of roofing services, including roof replacement, roof repair, and roof installation. We also specialize in services that other less experienced roofing companies may shy away from, like historical restoration, sheet metal work, and handling copper, slate, and ceramic tile roofing. We have an expert team of roofing contractors Elk Grove Village who are ready to handle your roof.
When you need a roofing company Elk Grove Village or any other local areas in Illinois, call Amsterdam Roofing Company for outstanding roofing expertise.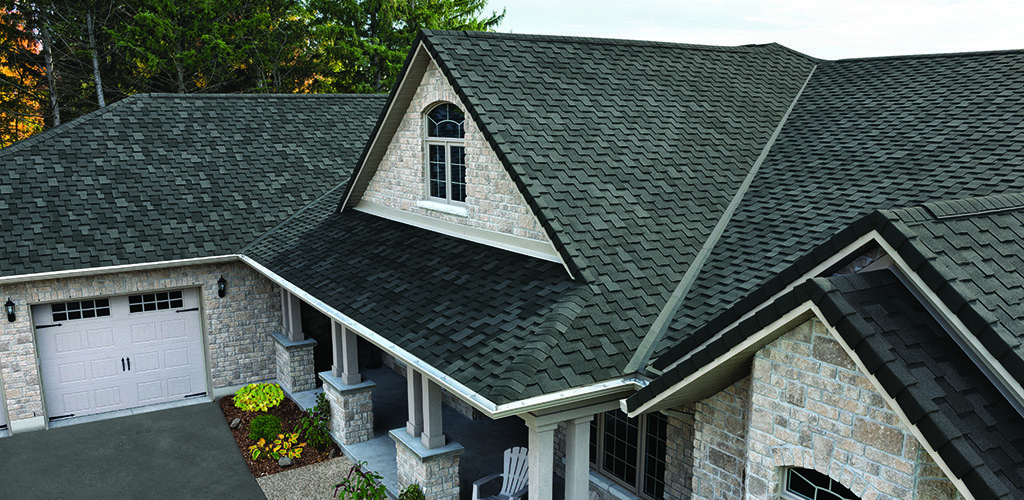 Important Reasons to Keep Your Roof in Good Shape – Roofing Contractors Elk Grove Village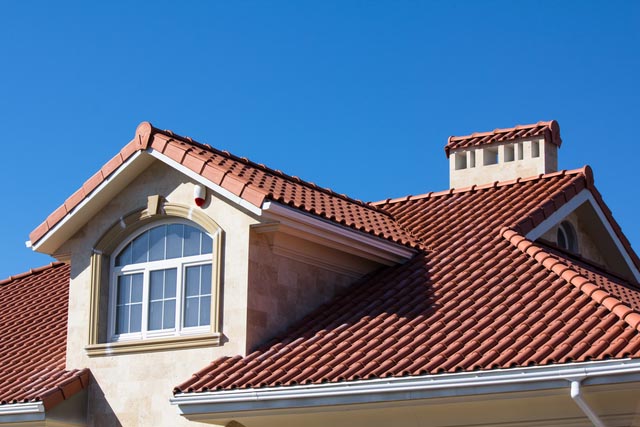 The most effective strategy to beautify the exterior of your home is through regular roofing maintenance. Your home or building will suffer a lot if the roofing is damaged. Keeping your roofing in the best shape should be your priority because of the protection that it gives to you, your family, and properties from elements and extreme weather. Debris builds up in gutter should be regularly cleaned out to prevent the flowing of the water in the shady areas that cause damages to your roofs and home structure. Gutter repairs can be costly; that is why it is necessary to prevent gutter failure. One of the most severe problems caused by a leaking roof cause is the mold and mildew growth that can spread to the home's structure. Mold is difficult to remove and costly. Your roofing gives your curb appeal. It is vital to give your roof that much-needed maintenance and repair because it keeps up the value of your home and frontage. Our roofing company Elk Grove Village can assure you that your roof is performing at its best, and you can keep the extreme weather conditions at bay. Our roofing contractors Elk Grove Village can perform necessary repair work in commercial or residential property. Our goal is to provide excellent customer service and provide you well-restored roofing and extend its lifespan. Retain the beauty of your home by hiring our roofing Elk Grove Village experts. Whether you need residential or commercial roofing maintenance, repair, or replacement, we are the company to call. We will give your total roof protection that keeps your family safe whenever they are at home.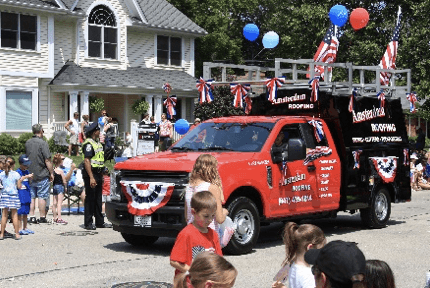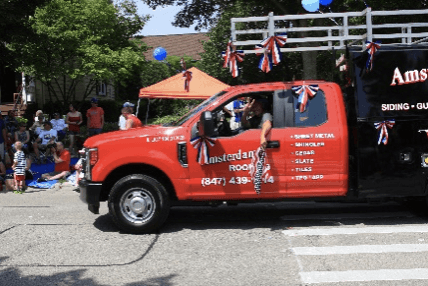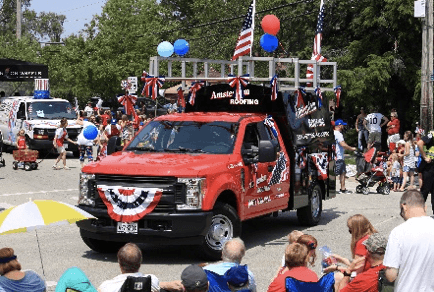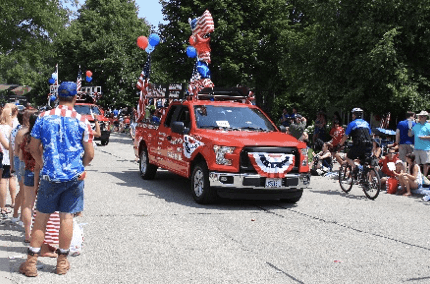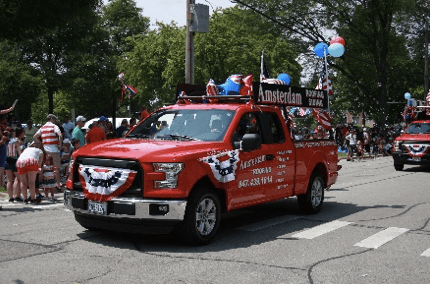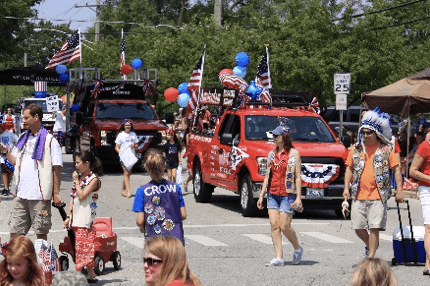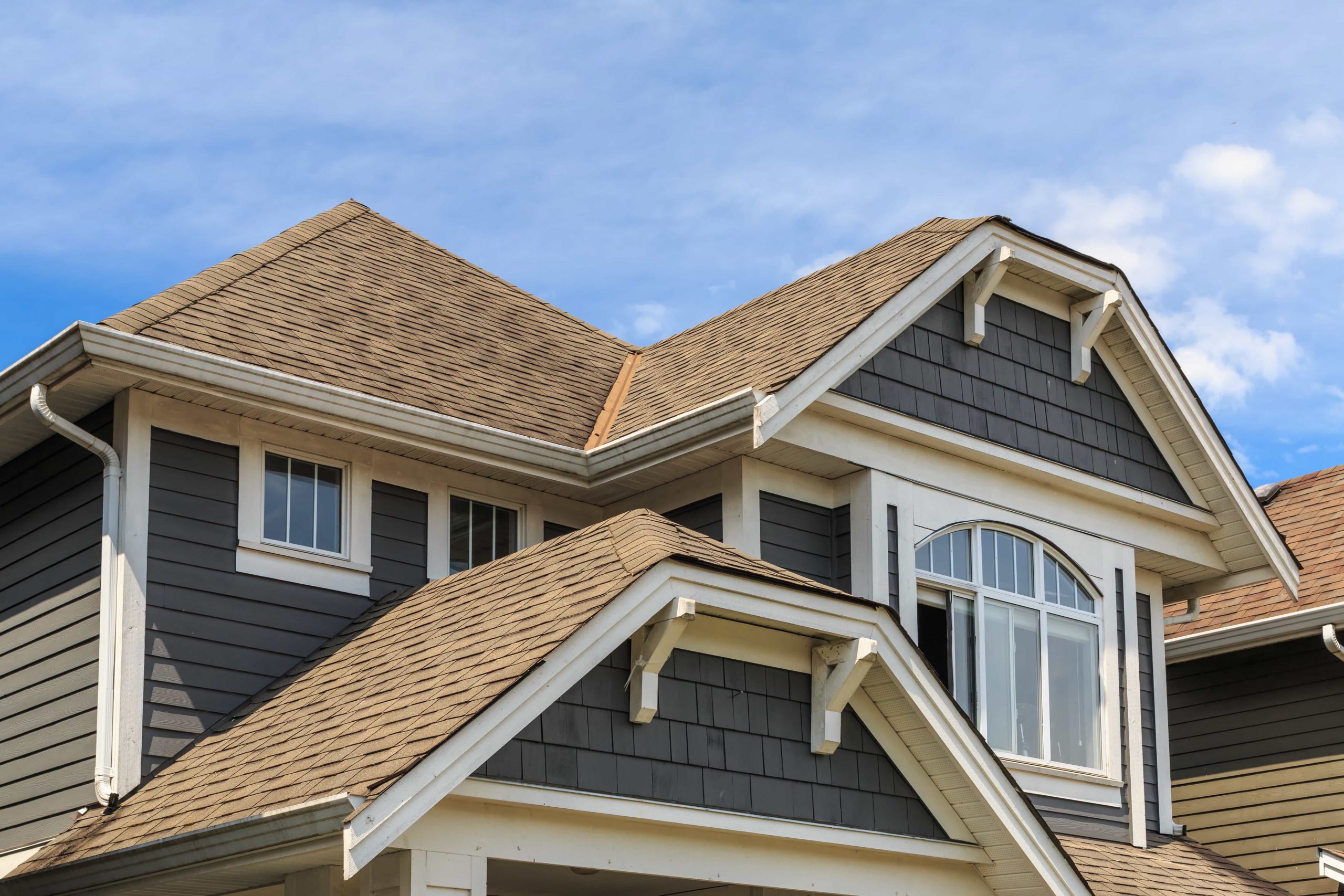 Visible black streaks on your roof, whether it's tar streaking or growing algae, it usually indicates that the weatherproofing of your roof shingles is already weakened. Broken shingles are a reliable indicator your roofing has damage. Although some shingles aren't too hard to replace now and then, if you have severe shingle loss, it could be a symptom of a more significant problem concern. If your roof seems to lose shingles at an alarming rate, then calling for expert roofing companies Elk Grove Village to have your roof replacement done is the best choice.
As the house owner, you don't want to leave your home at risk. The roof is the top-most layer of home, and it is your defense against rain, snow, sun and extreme temperatures. These extreme conditions directly affect the roofing condition over a long time. Your roof can no longer protect your home if the roofing condition starts to weaken. Understanding the early signs of deterioration can save you time and money. If you are having trouble knowing if you need a roof repair or a complete roof replacement, call our roofing company Elk Grove Village for assistance. Our experienced roofing contractors will help you with anything about your roofing concerns. Whether it is residential roofing or commercial roofing, we aim to provide high-quality service.
What to look for in a Roofing Company & Roofing Contractors Elk Grove Village
Looking for a quality roofer is not easy. There are a lot of roofing companies in Elk Grove Village that claim to be professional but end up with terrible outcomes. Luckily, online reviews are now available to check how a roofing company Elk Grove Village performs. Thankfully, our years of expertise have helped us achieve desirable reviews.
In choosing a roofing contractor for your residential roofing, make sure that the company has built up a good reputation in the community. Our roofing company Elk Grove Village has roofing contractors who are professionally dressed and drive to your place with our company vehicle. They are known to be polite and easy to work with.
To meet your different project needs, it is wise to get a company that offers choices, listens to your desires and provides you with multiple options. Aside from our excellent roofing repair and roofing replacement Elk Grove Village, our company can also deal with windows, gutters, sidings and masonry to meet your needs.