OVER 19,000 HAPPY CUSTOMERS
AMSTERDAM ENTERPRISES – Roofing Company Northbrook

We provide commercial and residential roofing, roof installation, roof replacement and roof repair Northbrook and surrounding area.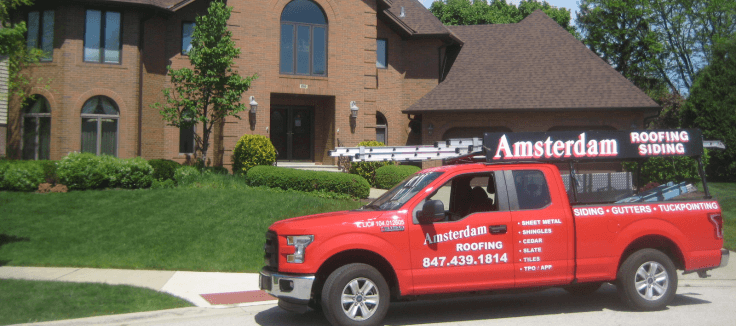 Amsterdam Enterprises has over 41 years as a leading roofing company Northbrook, providing its residents with quality solutions that are always up to standard. Communities in Chicago such as West Suburbs, Northwest Suburbs, and North Shore heavily rely on our services because we continue to bring the best results. Founding owner and current lead roofing Northbrook inspector/estimator, Gerard Stencel, has gained vast experience in the roofing industry since 1982. Mr Stencel began his career as a roof laborer before deciding to inaugurate his own roofing company Northbrook property owners can rely on. His company originally operated out of the garage of his small Mount Prospect home. Then, in 1995, the official Amsterdam headquarters were built.
Your Top Roofing Contractors & Roofing Company Northbrook, IL
When Quality Matters: Discover Our Roofing Northbrook Services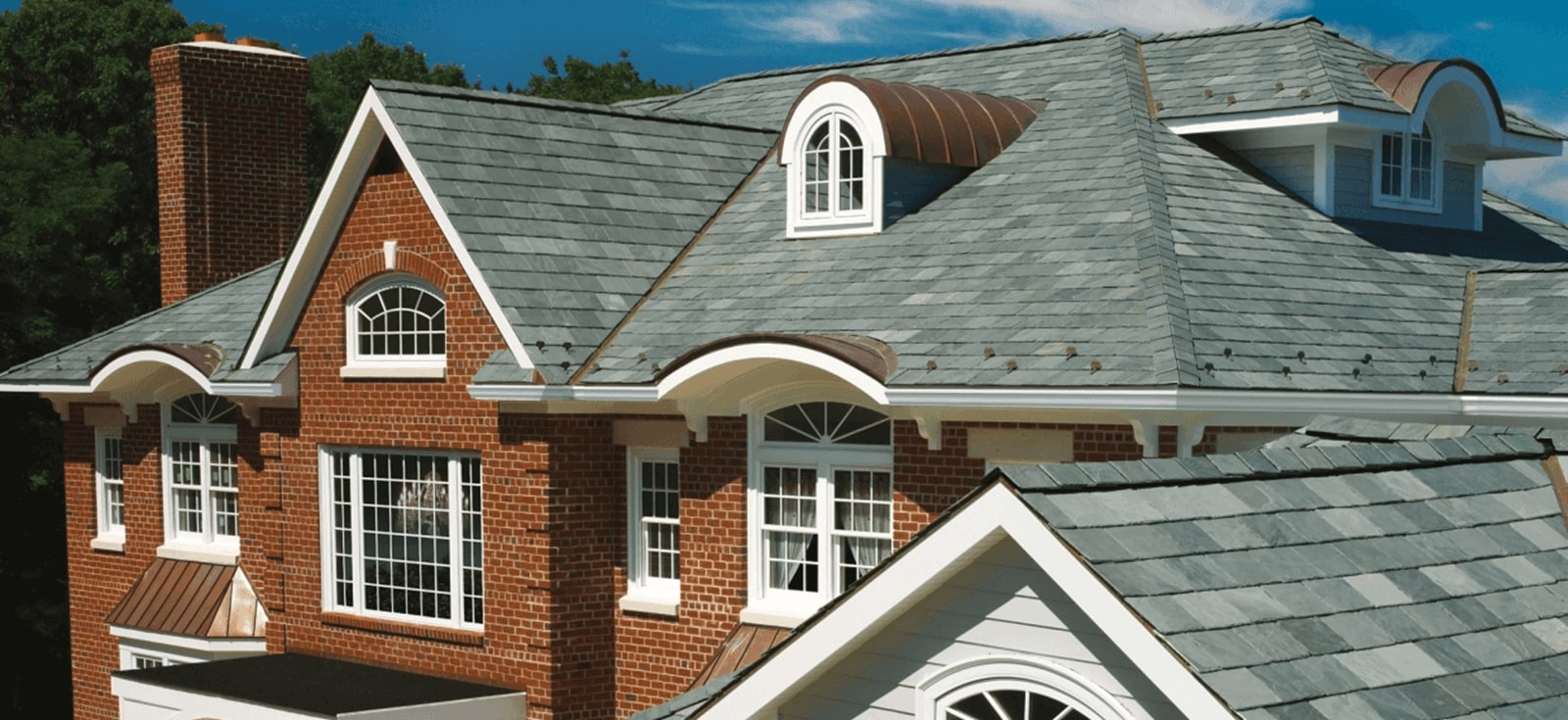 Our years of experience are the perfect proof that we are the professionals you seek when you are in the market for the best roof repairs or roof replacement Northbrook has to offer. Our roofing contractors Northbrook will work with commercial roofing as well as residential roofing. We always make certain that we are perfectly partnered with the top company so we may provide you with the highest quality materials. Not only are we able to provide services for your roof but we can additionally repair your gutters, a routinely overlooked detail. As far as gutter services go, we offer services galvanized to aluminum. We can additionally replace your home's siding in order to make your home much more aesthetically pleasing. We will ensure that your home comes out looking as good as new. Apart from your requirements for roof repair Northbrook neighbors recommend, we can provide services such as aluminum, wood, and vinyl for your windows at home as well. If you are starting to wonder if you may need an improvement for your windows, you can definitely count on our roofing company Northbrook.
Our Range Of Roofing Services: Roof installation, Roof Replacement & Roof Repair Northbrook, IL
Delivering Top-Notch Solutions: from Roof Repair to Roof Replacement Northbrook
Over the years our roofing company Northbrook has built our knowledge and skill through experience and have expanded our services through the completion of residential, commercial, historical, and landmark properties. From an environmental and aesthetic point of view, we are proud to preserve the past.
Please refer to the trade pages for specific details on services we provide.
Amsterdam's Flyers From the 80's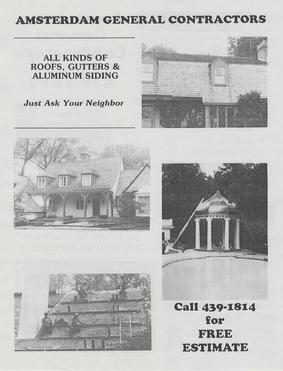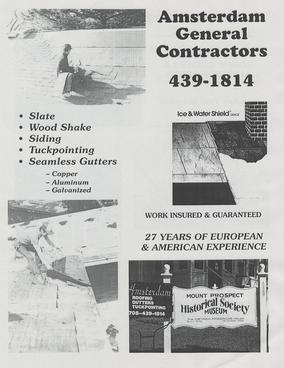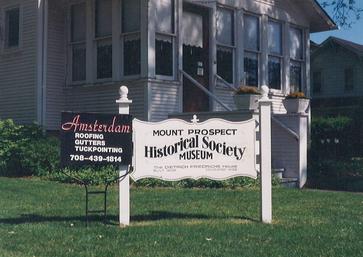 Amsterdam's Sign From The 80's
At Amsterdam Enterprises we meticulously choose each team member and utilize trade specific crews for each portion of your project in order to deliver the highest possible levels of customer satisfaction and quality. In order to avoid the inconvenience of bulky dumpsters during the course of your project or the nuisance of obtaining any permits that may be required, we utilize our own dump trucks. We handle every last detail in order for you to not have to!
No job is too small or too big, reach out to us now, we take care of everything!  By providing the highest possible quality roofing Northbrook service, and dependability, we are completely dedicated to our customers.  Our satisfied customers and their recommendations have triggered the steady growth of our company as well as our flow of business.
Professional Service. Immaculate Quality. Amsterdam Enterprises will treat you as if you were family. Thank you for checking our site out, we look forward to working with you soon!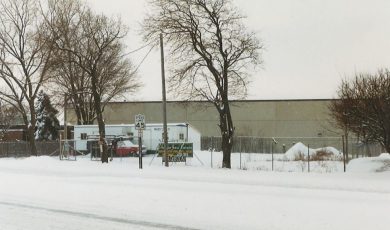 The empty lot we started with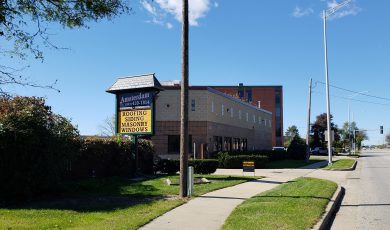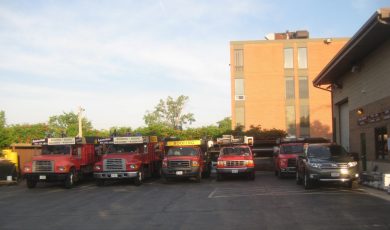 Amsterdam Enterprises - Professional Residential Roofing Company Northbrook
Your friendly neighborhood leader among Roofing Companies Northbrook has to offer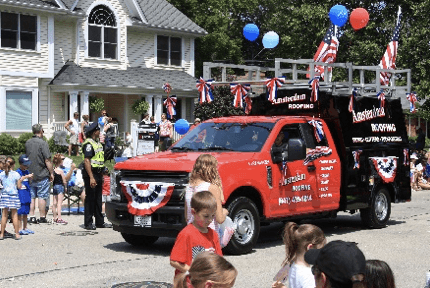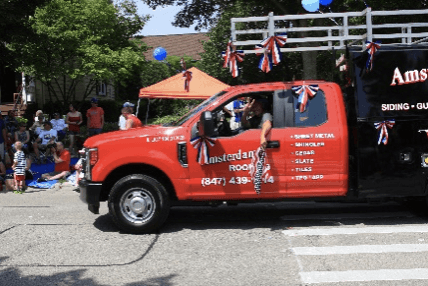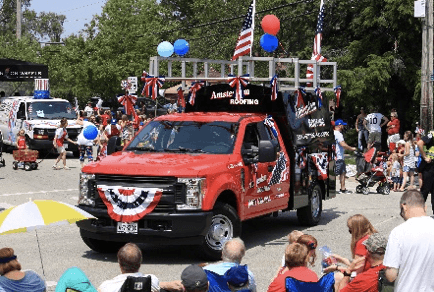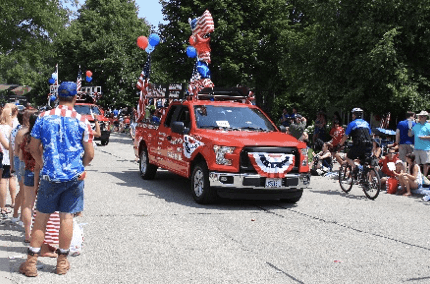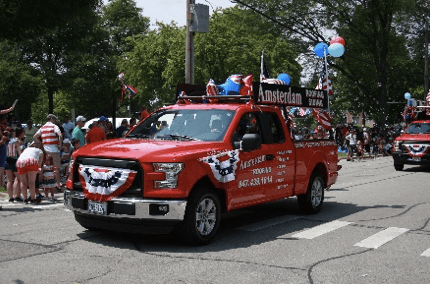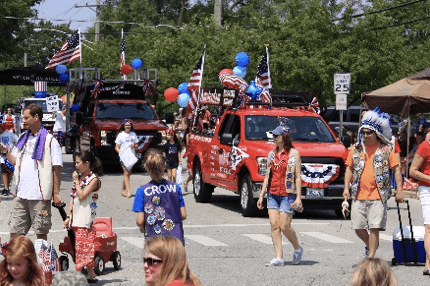 ROOF REPLACEMENT PROCESS by Amsterdam's Roofing Contractors
You can rely on our local Roofing Company Northbrook, IL
A Close Look at Our Roof Replacement Northbrook Process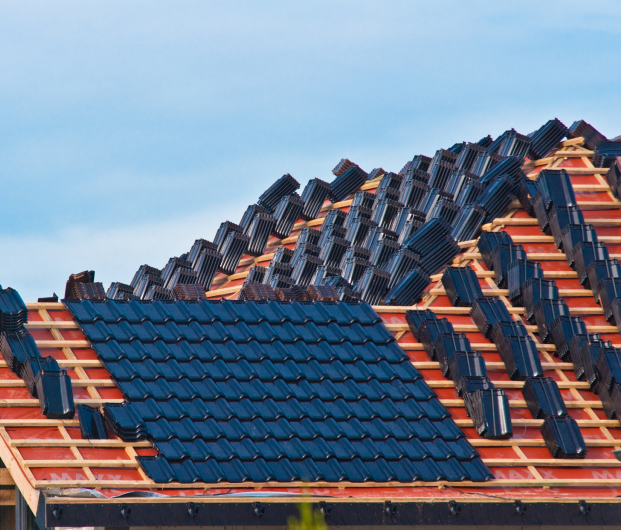 As a professional roofing company Northbrook we take all the necessary steps to ensure your installation is executed properly. A key step is to make sure  all traces of old roofing are removed, including any small object such as nails, to leave an unobstructed path for the new roofing.
The underlayment refers to the water barrier that protects your roof from snow, wind, and rain and is also one of the key elements of your roofing. Flashing is another important part of your roof since its role is to avoid water from seeping into the valleys and corner of your roofing. Although roofing companies Northbrook are not required to install drip edge flashing on the sides, it is a preferred finishing look for homeowners.
Installation of shingles are a service available by our roofing company Northbrook to those looking for other unique styles. The process begins with the shingles being placed down with nails one row at a time, at which time the roof is covered from top to button in overlapping layers To achieve your desired look, we only use the best technique and the durable materials.
The ridge is where two sloping sides come together and is the highest point of any roof. Our roofing company Northbrook can additionally have a cap installation included on this ridge to complete your roofing's look and offer considerable waterproofing properties which are most desirable for your home.
Finally, it is essential to remove any signs of debris, trash or heavy matter from the roofing. We ensure that all nails are hammered in place properly, all  flashing is tightly secured in place and that your roofing Northbrook is resistant to any potentially adverse weather conditions.
Why select our roofing company Northbrook? Our roofing contractors Northbrook explain!

Unraveling the Reasons to Select Our Roofing Contractors Northbrook
Constantly striving for 100% customer satisfaction, our roofing company has been providing services for residential and commercial roofing Northbrook  residents have trusted for many years. We are a leading roofing company thanks to our commitment to our mission of providing exceptional customer service, and top-quality roofing services using high-caliber materials with our experienced and skilled roofing contractors Northbrook. Our team is trained in the installation, replacement, and repair of the leak-proof roof as well as being knowledgeable in the use of popular architectural styles in order to assist our clients in the selection of colors, designs, and materials for your commercial or residential roofing Northbrook. When you choose us, you can be certain that you are not wasting money as we will do our very best to pinpoint precisely what is the matter with your roof.  We utilize inspections both during and after construction to confirm each job meets our standard of excellence while at a reasonable price. We work hard to extend your existing roof's life and provide the best possible solution to any issue. We focus our attention on producing and providing the absolute best quality roof replacement Northbrook area as our roofing contractors believe that every one of our customers deserves the highest quality of roof. We aim to improve the quality of services and products, and we are more than happy to provide customer references upon request in order to support our excellent reputation. Throughout time, as we have provided quality roofing Northbrook property owners prefer, we have become beyond familiar with the climate and weather patterns in the area. If you require any roofing Northbrook services, reach out to us now. We proudly deliver the proper solution based on each customer's requirements.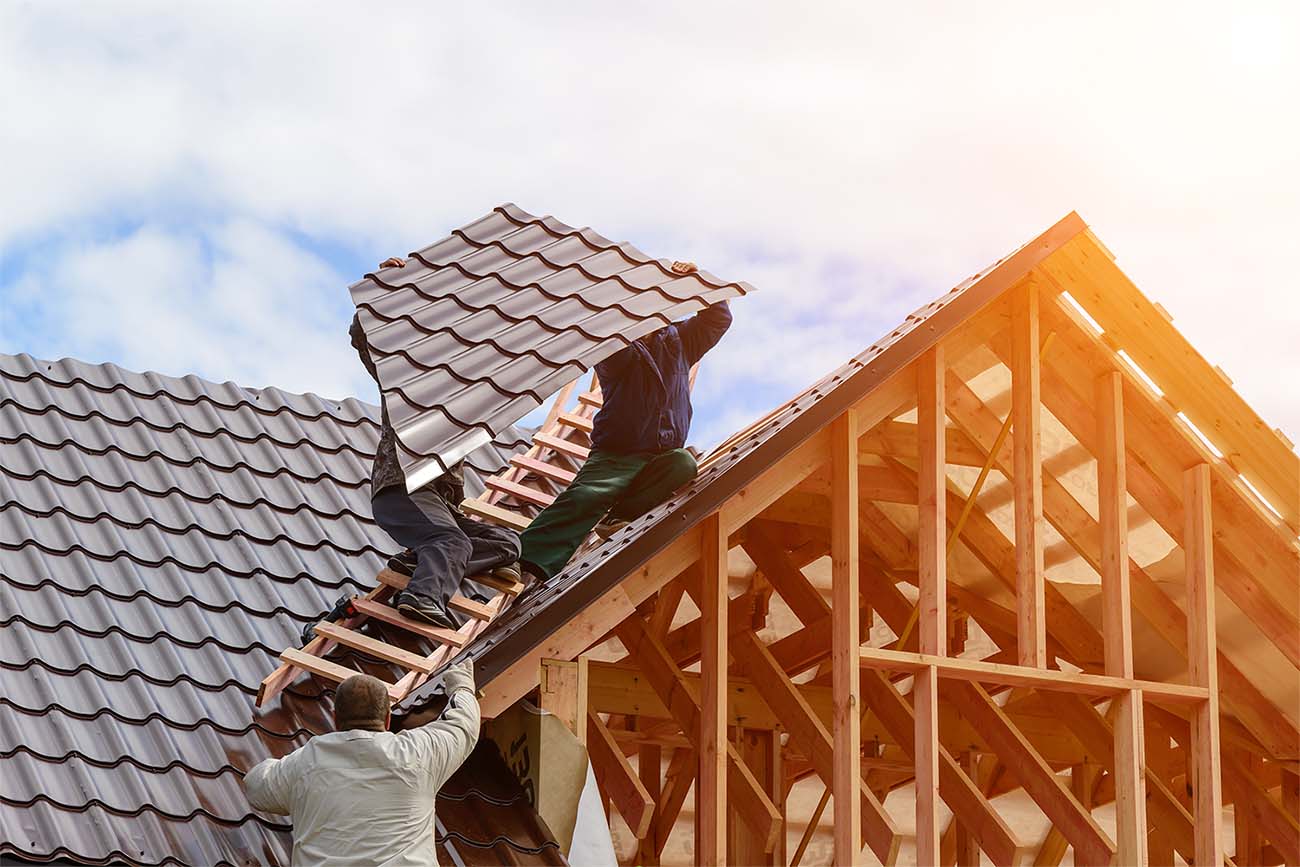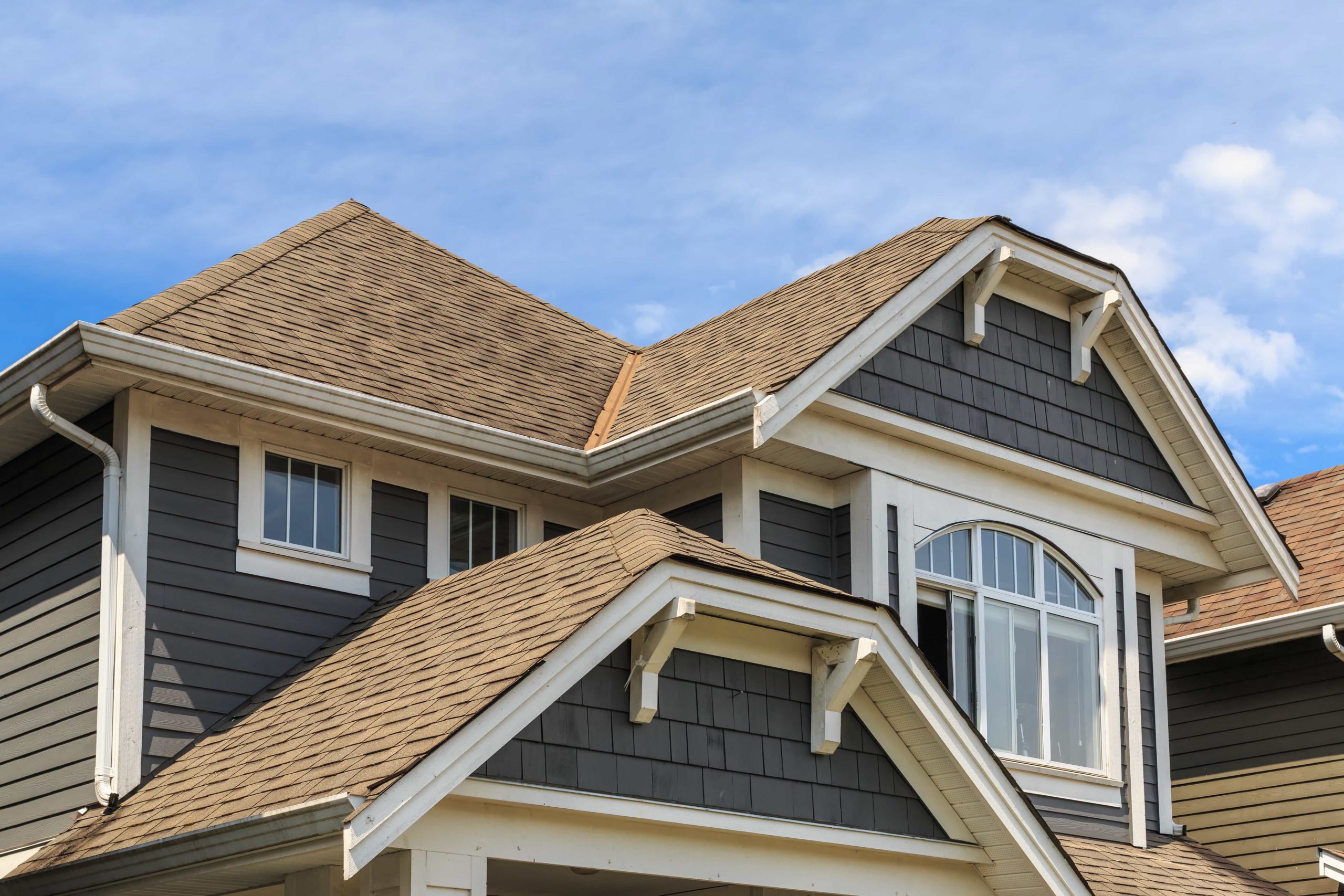 For every homeowner, there comes a time when one must consider the possibility of roof replacement Northbrook. The roof is one of the most visible elements of your home and also protects you against all types of weather conditions such as snow, rain, snow, or even the heat of the sun. These elements can drastically affect your roof, potentially leading to deterioration or worse consequences that affect its ability to secure your home as it needs. You can save a lot of time and long-term inconvenience by paying attention and recognizing early on the signs that this is occurring.
One indication that you require roofing repair Northbrook is that of black streaks on your roof that are visible. Black streaks slowly appear overtime and may be caused by either streaking tar or even algae growth on your roofing. These signs generally indicate that your roof shingles' weatherproofing properties have diminished. As a homeowner, you would not wish to put your home at risk, so if you at any point observe black streaks on your roof, the very best response is to consult professional roofing companies Northbrook. Another sign that your roof has deteriorated is that of broken shingles. It may be simple to replace a few shingles. However, if you have vast shingle failure, it may be a symptom of a larger issue, which could mean that you may require a roof replacement.
If you are struggling to determine whether it is the proper time for roof repair or roof replacement, contact an expert roofing company Northbrook. Our team of professional roofing contractors Northbrook will assist you in anything involving roofing, no matter if it is residential roofing or commercial roofing. Get in touch with us and let us take care of your roofing Northbrook needs.
What Are The Different Kinds of Roof Designs, Roof Styles, and Roof Shapes?
Amsterdam Enterprises – Professional Residential & Commercial Roofing Company Northbrook
From Classic to Contemporary: Unveiling the Spectrum of Roofing Northbrook Designs, Styles, and Shapes
Several different roof designs and styles exist in today's market, like Saltbox, Mansard, Gambrel, Pyramid, Flat, and Butterfly roofs.
Selecting your roof style first will then determine the materials best suited to your roof. Our expert roofing contractors Northbrook team is prepared to assist you in figuring it out. We are experienced and knowledgeable in all roof repair Northbrook, installation, and maintenance.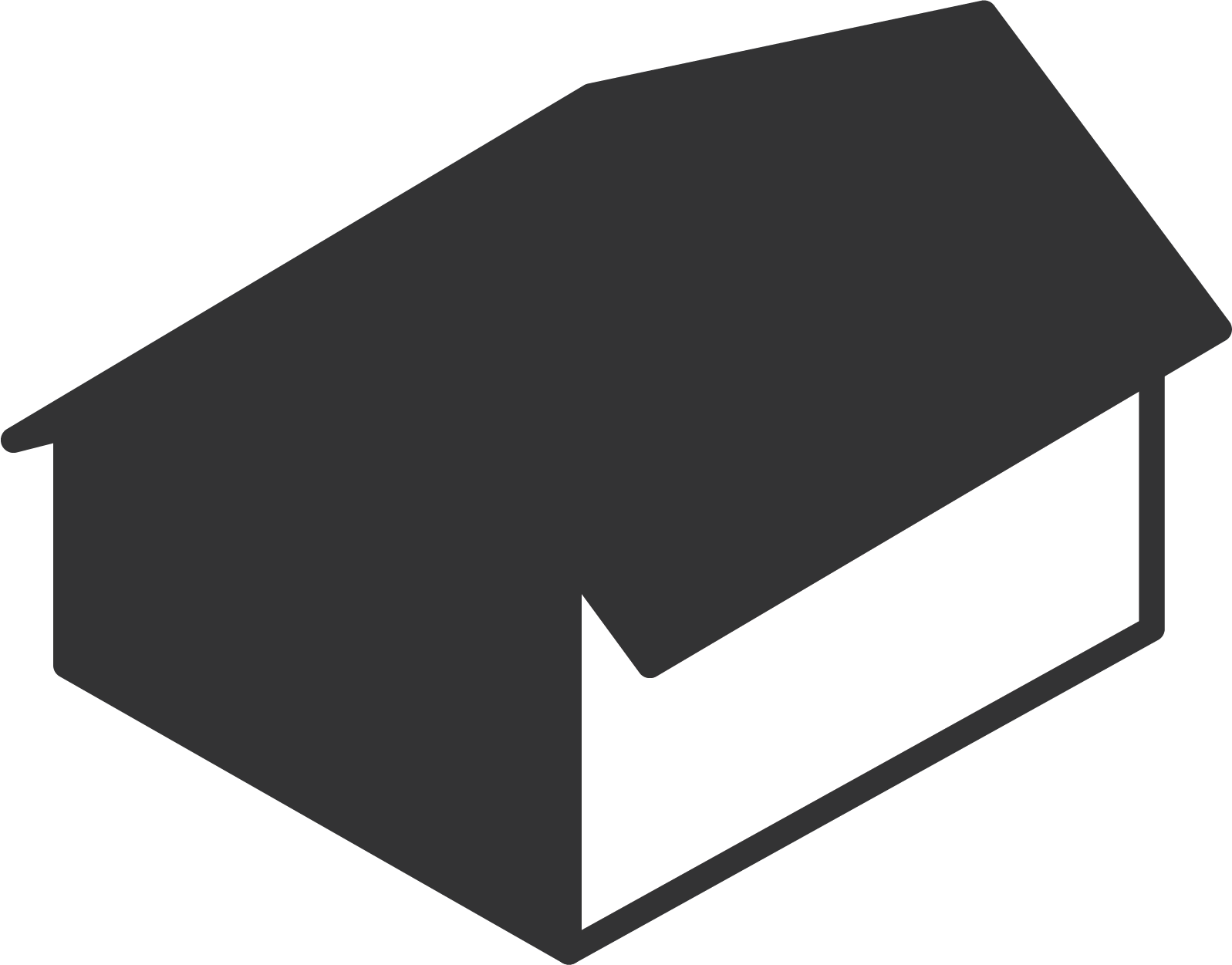 Saltbox Roofs
This is a distinctive style that is commonly used in split-level homes, single-story on one side, and double story on the other. Saltbox roofs are often preferred due to their long attractive pitch and their asymmetry. An unusual style, it is generally visually appealing and incredibly wind-resistant.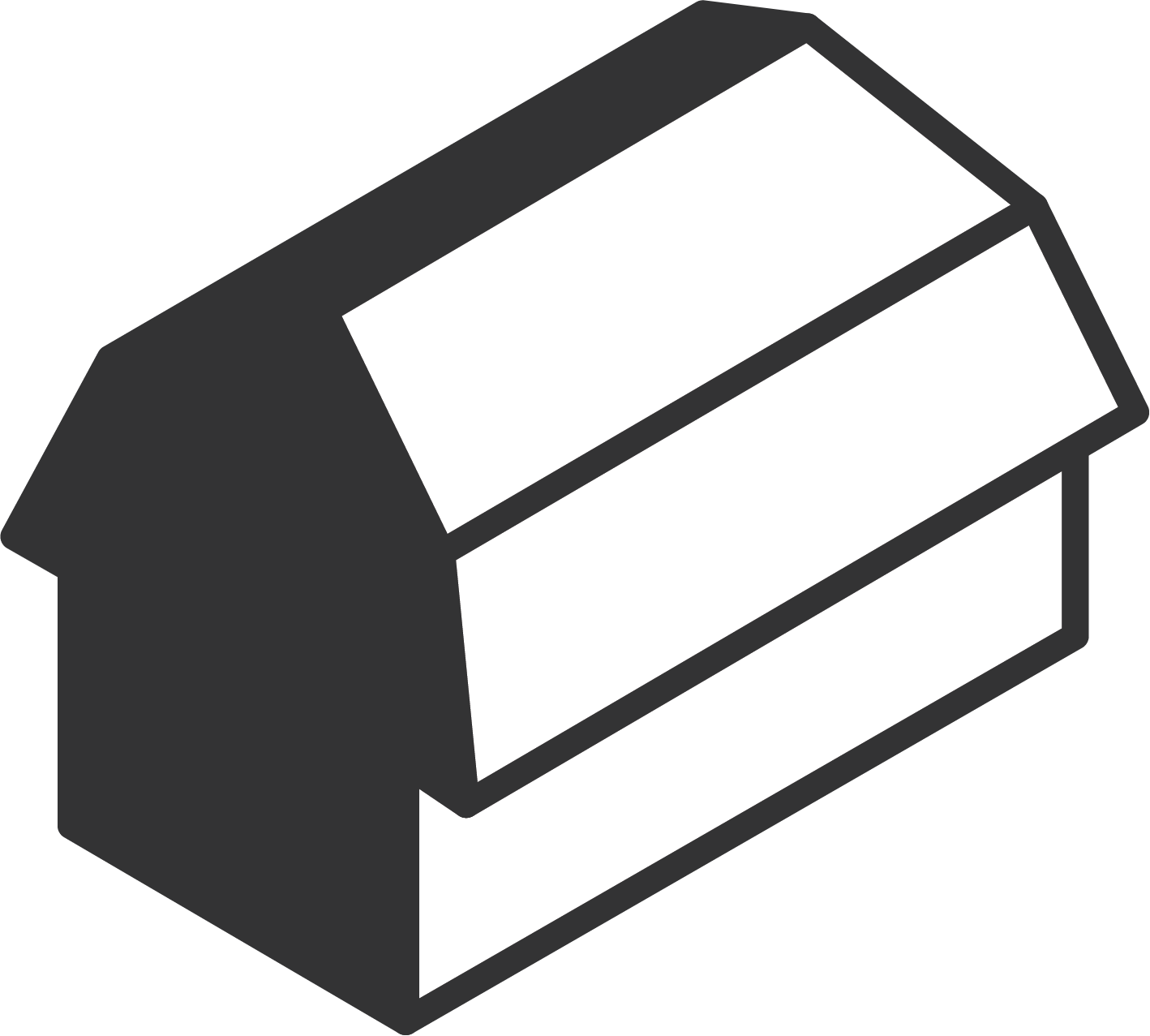 Mansard Roofs
This roofing Northbrook type show-s off all four sides of a house, with two slopes on each side; the bottom slope is generally steeper and may hide the slope of the upper roof. A French-style roof, this style has been made popular thanks to the opportunity it provides for the creation of extra living or storage spaces under the second roof.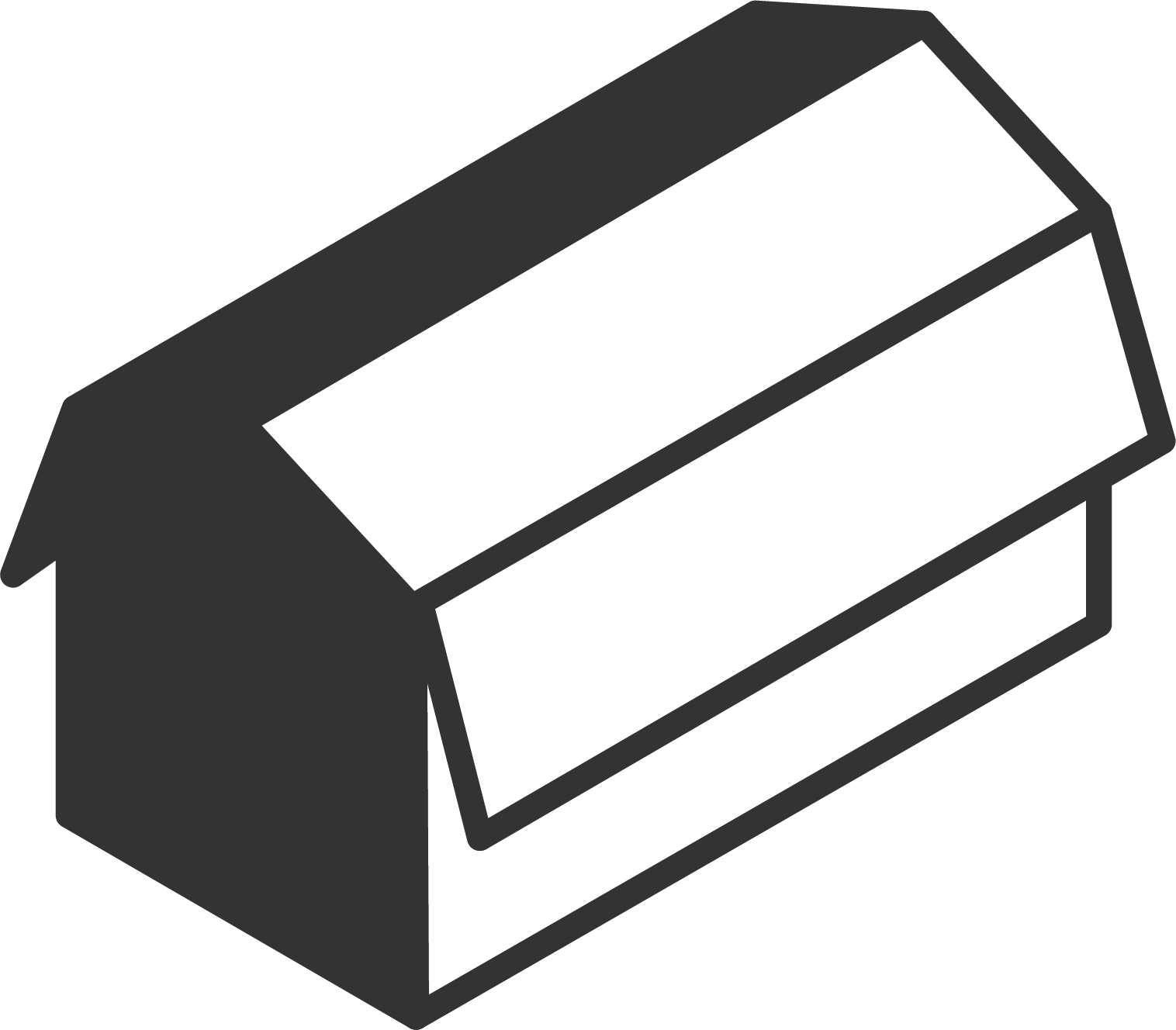 Gambrel Roofs
Gambrel roofs and Mansard roofs are quite similar as both have the upper and lower (steeper) pitches. The difference between them comes down to the gables at either end that serve to support the roof structure and that there is a larger overhang over the house facade. Sometimes, they are referred to as Dutch Roofs.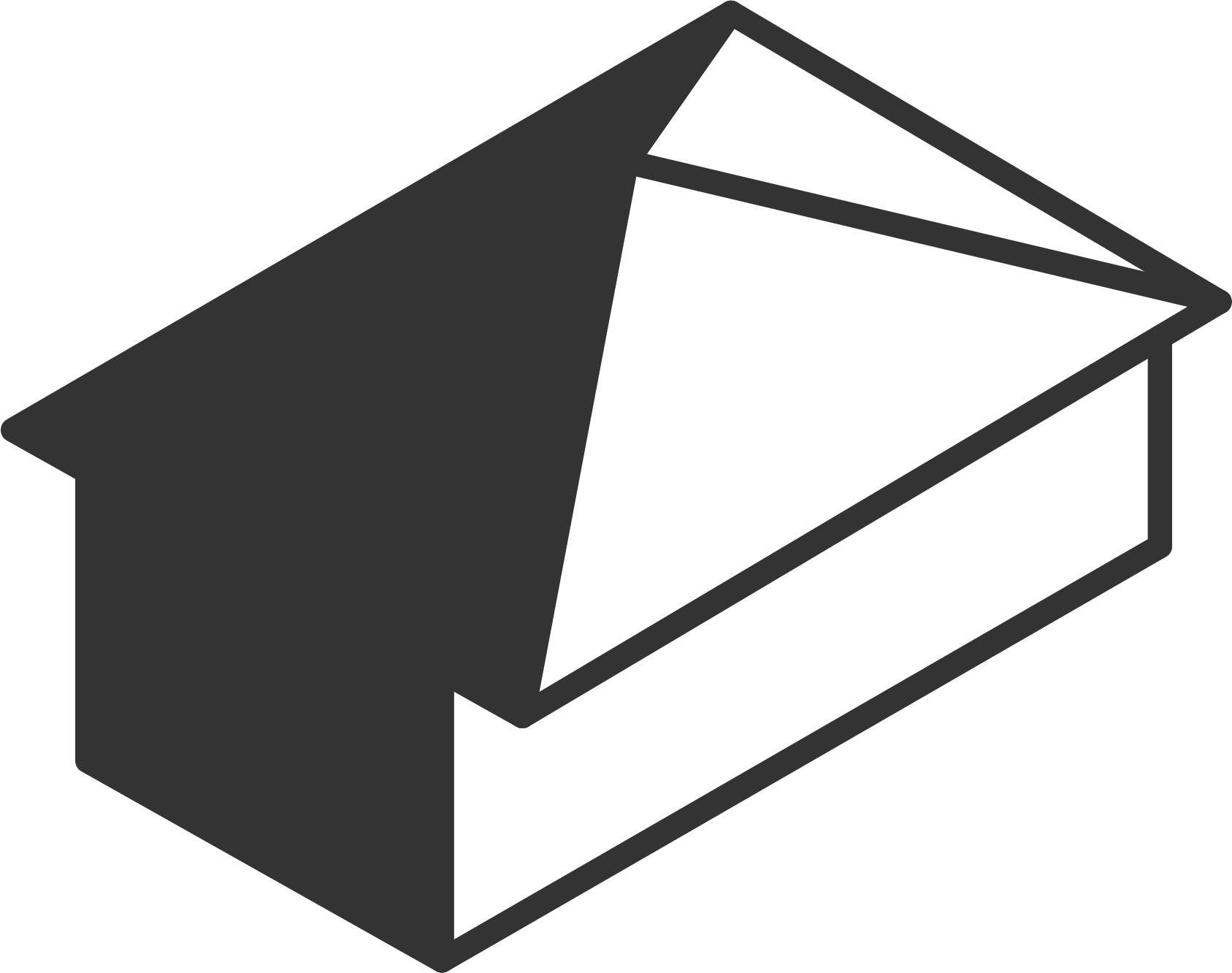 Pyramid Roofs
Pyramid roofs are generally utilized in smaller buildings such as pool houses, garages, and summerhouses. They are four-sided triangles sloping down, creating a roof that is quite stable and quite wind resistant. These roofs are generally recognized as being attractive.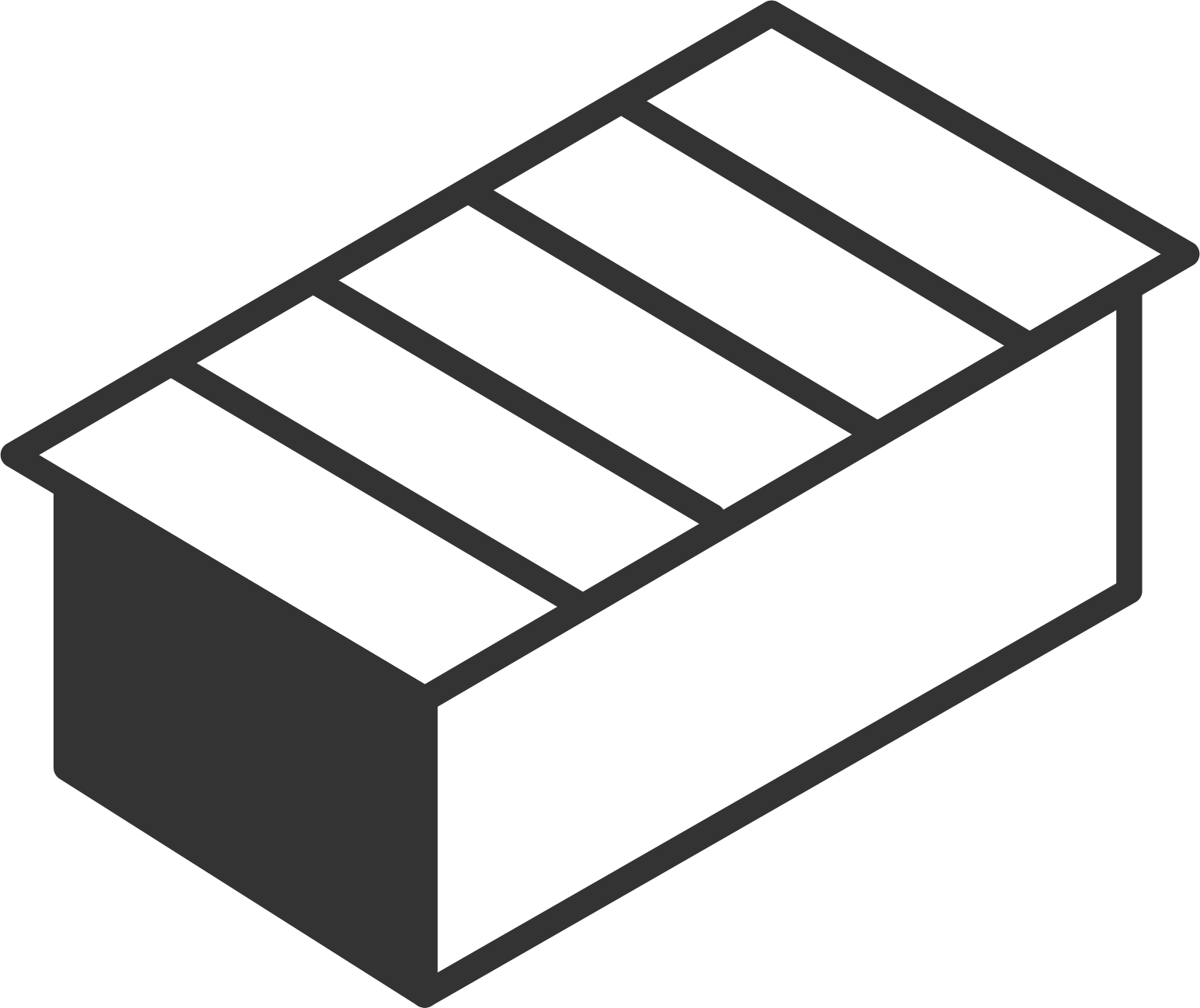 Flat roofs
Flat roofs can be built easily and a variety of materials may be used to do so. One attractive aspect of them is their potential to be used as a bonus outdoor living space in addition to their simplicity. Flat roofs do often accumulate debris, branches, dirt, and snow which increases the maintenance factor.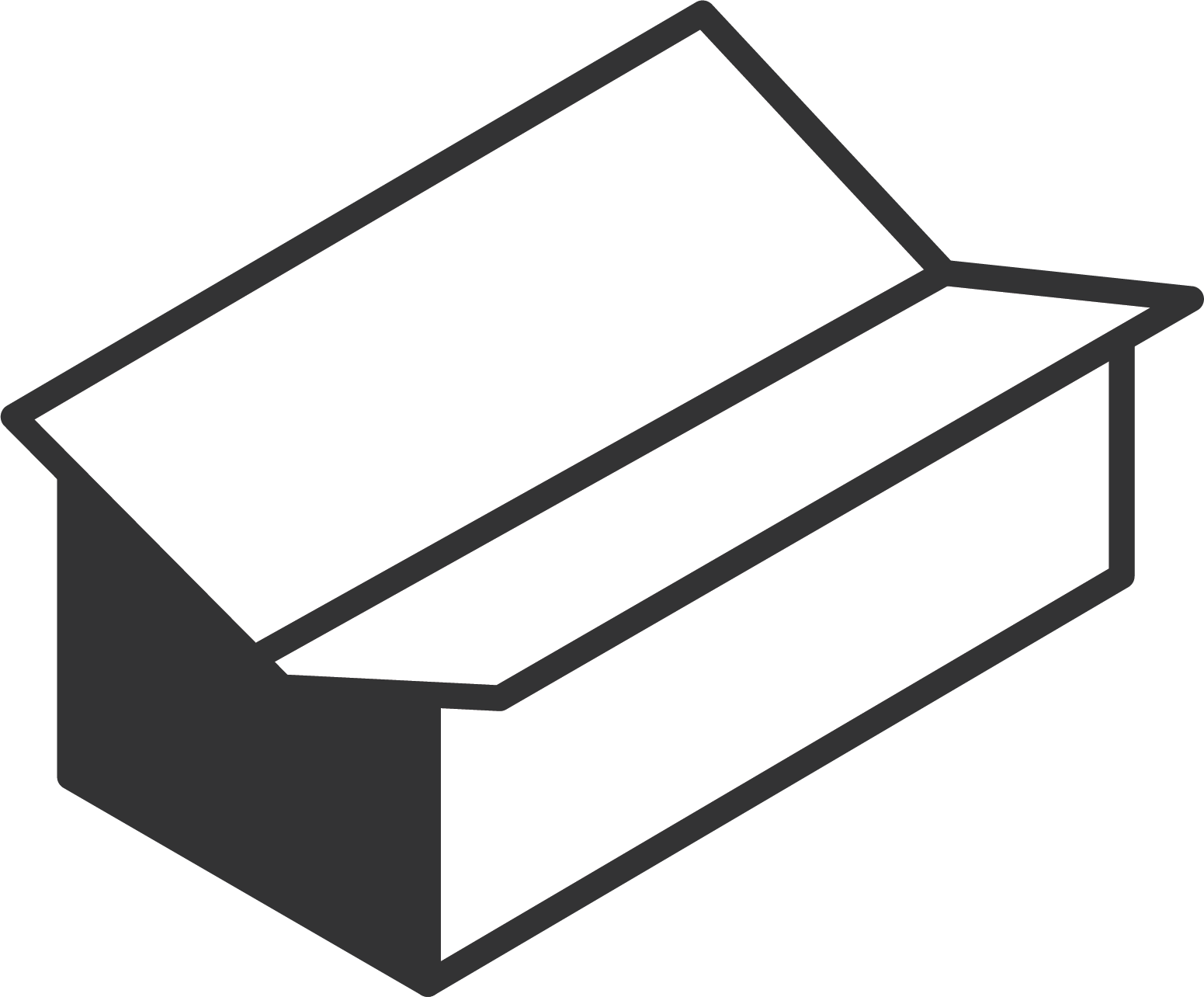 Butterfly Roofs
Butterfly roofs are quite attractive; sloping inwards and coming together in the middle in a V-shape in which it resembles the appearance of a flying butterfly. Most importantly, beyond their aesthetic appeal, butterfly roofing Northbrook allowa rainwater to be collected directly down the middle of the spine.
Answers to Commonly Asked Questions About Roofing Northbrook
by AMSTERDAM Roof Replacement - Roof Repair Northbrook, IL
In all the years we've been in business as a roofing company Northbrook, we've been asked the same questions over and over again. Our roofing contractors have made a short list of the questions we hear most often to help you find the right answers. If you don't see the answer to your question here, feel free to get in touch with our team.
How Do I Know If My House Needs Roof Replacement Northbrook Service?
About every 20 to 25 years, the roof of your home or business should be replaced. This, however, depends on the type of roofing material used and the quality of the last roof repair service. But if your current roof has problems, call our professional roofing contractorsNorthbrook area to get the right answers.
What Kind Of Material Will Be Ideal For Your Roofing Northbrook Project?
Asphalt tiles and metal are two of the most popular choices for new roofs. Shingles are the most popular type of roofing Northbrook area because they are the cheapest. Metal roofing might be the best choice for your home if you want something that looks more current and is built to last. Our roofing contractors Northbrook are very skilled at doing roof replacement for any kind of roof, so we can help you decide based on how the building is built and what you want.
How Long Does a Roof Replacement Northbrook Service Take?
How long it takes to replace a roof depends on the size of the building, the type of roof you choose, and how fast your roofing company works. Commercial roofing Northbrook buildings and big residential homes might take more time. Our roofers work as fast as they can to get the job done as quickly as possible and with as little disruption to your daily life as possible.
When My Roof Is Fixed, How Long Will It Last?
When your roof is 20 years old, you should call our roofing company Northbrook area immediately. We can look at the roof and give you a free quote and our advice. When homeowners do regular roof checks, they are better able to plan for a full roof replacement Northbrook or handle a general roof repair Northbrook service.