OVER 19,000 HAPPY CUSTOMERS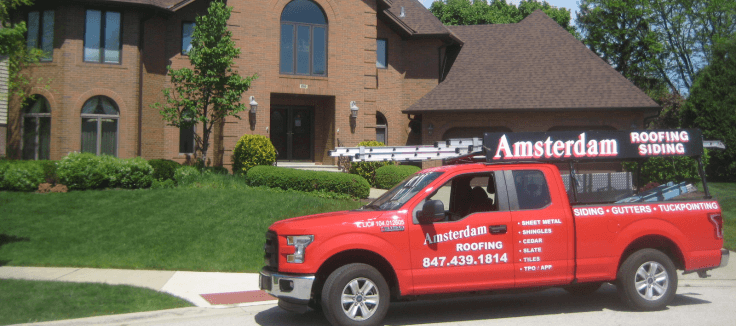 Let our expert roofing contractors Des Plaines serve your roof!
With over three decades of experience, Amsterdam Roofing Company has established itself as the premier roofing company catering to the different suburbs of Chicago. If you've ever canvassed for roofing contractors Des Plaines, chances are you've probably heard of us. We take pride in our top-notch service, delivered by our expertly trained crew, and evidenced by the number of satisfied customers we've served. From roofing, its repair or replacement, to a slew of other services whether commercial or residential, no project is too big or too small for us.
How You Can Select the Ideal Roofing Company Des Plaines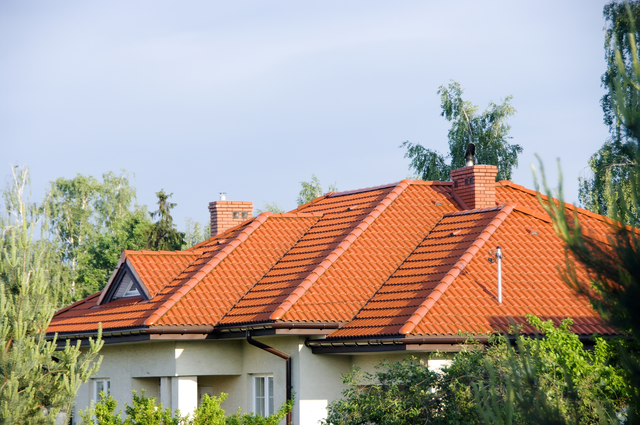 Make Sure of Insurance Coverage
The most important part of finding the right roofing contractor Des Plaines is checking for the proper insurance coverage, which includes worker's compensation and liability insurance. Ask to see their certificates and call the insurance provider to confirm coverage. This keeps all bids on the same level playing field. Part of the cost for your roof replacement is for the insurance coverage to protect you against damage or injury.

Local Roofing Company
When you choose a local roofing company Des Plaines, you can recognize their work and their longevity in the community, so you can be certain they will be there when you need them. You will know the reputation the roofing company has built in your community. We often hear from customers about a problem on their roof after dealing with another roofing company that was not established and has since disappeared. A warranty from a roofing company is of no use if they are no longer there to honor it. Working with a local roofing contractor is the solution to that situation.

What's More Important than Price?
Price is an important factor for many individuals but choosing a roofing company based on the lowest price alone can turn into a problem for you. Cheap offers drive market prices down but any roofing company Des Plaines with overhead costs and insurance considerations has to establish prices that cover those concerns. Some roofers only do side work or operate out of a small pickup truck are able to offer a lower price. In the long-run, however, expect to get what you pay for as you could end up paying more for repairs down the road. These types of repairs would have been covered with a guarantee from a reputable and established roofing company Des Plaines.

Watch Out for Door Knockers
Be very mindful of the knock on the door from people claiming to be from a roofing company offering a great deal while they are in your neighborhood for a limited time. Instead, you should choose a roofing company that is recognized in your area or from a trusted referral. If you get that knock on your door, you will likely hear that your roof has storm damage that needs attention and that you need to sign a letter of intent. These pressure tactics are common and you should not be fooled by them. You do not have to sign a letter of intent. A reputable roofing company Des Plaines will allow you to take your time reviewing a contract before doing the work.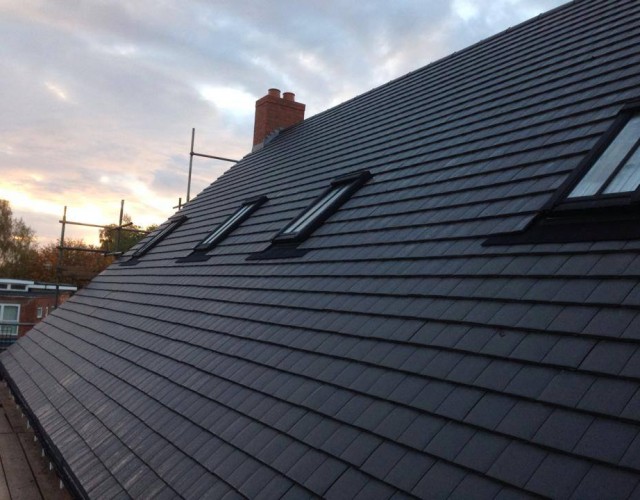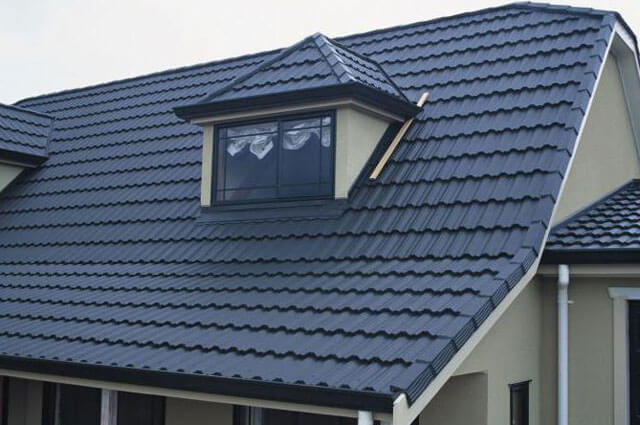 A Quote Should be Detailed
Your roofing company Des Plaines should provide you with a quote that details everything you need to know about your roof replacement. You should know exactly what to expect, from the time frame to the number of roofing contractors to the cost and payment terms prior to the job commencing. There is also no need to provide funds until the work has been completed. This will ensure that you are completely satisfied with the final result and any issues can be resolved.


Easy Customer Communication
A roofing company that is operated properly will return your calls and follow through on what they promise. You should not have to chase after anyone for documentations like insurance or a contract. The roofing company representative should be proactive in keeping you informed and with moving the project through from beginning to end. If you have a communication problem, move on to another roofing company. If you don't get what you need from your roofing company Des Plaines before the work begins, think about the kind of work they will do on your roof.

The Amsterdam Enterprises – Top-notch Roofing Contractors Des Plaines
We take pride in our devotion to providing the best roofing Des Plaines services to our customers. We got your residential, landmark, commercial, and historical properties covered. Our contractors are equipped with the professional skills and high-end tools necessary to complete any roofing needs of our customers. Be sure that we deliver an exceptional quality of work.
Amsterdam's Flyers From The 80's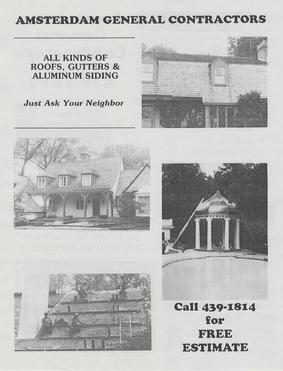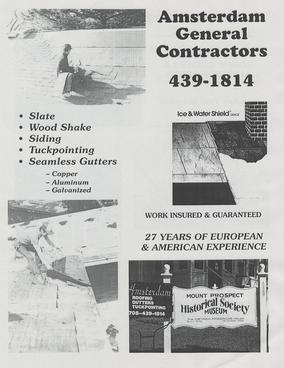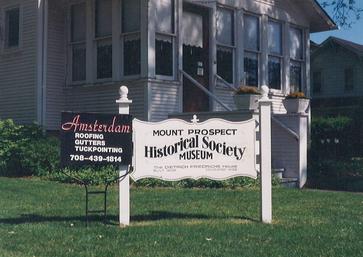 Amsterdam's Sign From The 80's
We carefully select each team member and use trade-specific crews in each roofing Des Plaines project. With this said, it helps us deliver the highest quality of service and provide customer satisfaction. We only use our own dump trucks, so we do not inconvenience you with bulky dumpsters during your roof repair or roof replacement. Our roofing company wants you to have a smooth experience, so we'll obtain it for you if any permits are required.
With our roofing contractors, there is no job too big nor too small. We dedicate ourselves to provide the highest quality of service at an affordable price. We attribute the steady growth of our roofing company Des Plaines and on the flow of business to our customers as well as their recommendation.
At Amsterdam Enterprises, we provide expert service, impeccable quality, and will treat you like family. Thanks for taking a look at our site, and we look forward to working with you!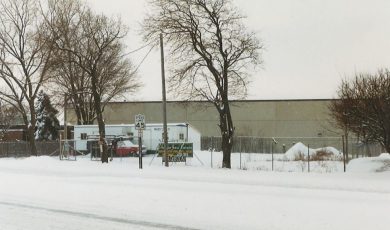 The empty lot we started with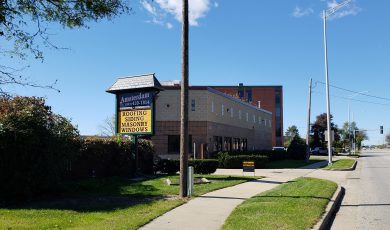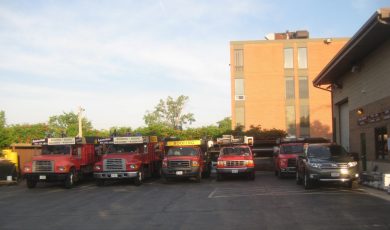 The Best Roofing Company Des Plaines
If you're living in the north and northwest suburbs of Chicago, and are looking to hire roofing contractors Des Plaines for a job, then your search ends here.
We offer your basic roofing needs like Repair and Replacement. Furthermore, we specialize in a host of other services like applying architectural, cedar, or designer shingles to working with materials like slate, ceramic tiles, and copper roofs. If what you need isn't on our list, voice this out so we can provide you with alternatives. That said, our over 4 decades' worth of experience in the field allows us to cater to our customers in ways other roofing companies cannot. With a system that considers customer satisfaction and service of paramount importance, our dependable staff are more than happy to aid you with whatever you require.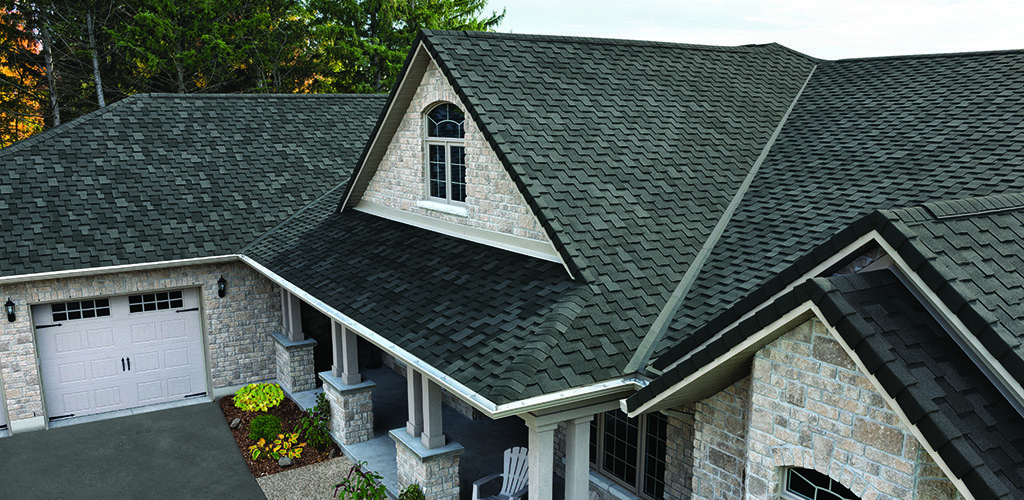 Important Reasons to Keep Your Roof in Good Shape – Roofing Contractors Des Plaines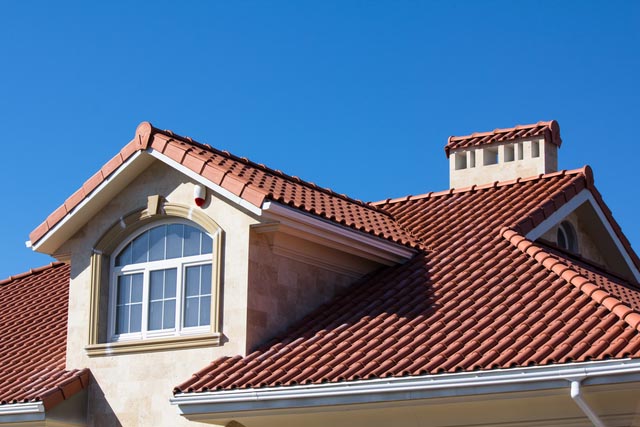 Your roofing Des Plaines is one of the most fundamental parts of your home, and some homeowners tend to overlook this fact. Caring for your roof is essential, making sure that everything is in great shape. In many cases, people would rather wait until they encounter significant issues to fix the roofing Des Plaines problem that they have.
If you haven't given enough attention to your roof, it is susceptible to weather damage. Leaks can be a big deal when you have them on your roof. It can lead to mold and mildew, which can spread quickly throughout your home. Having mold infestation in your home can be a threat to you and your family. The repairs can also be costly and complicated when it comes to these situations.
Having a roof that is in excellent condition has a lot of benefits. When your roof is in its top shape, you have good insulation and proper ventilation system that keeps the temperature of your indoor home steady. When this is done, it can significantly lessen your energy costs. Not only that, it can keep your home more comfortable for you and your family.
Our roofing company Des Plaines is here to make sure that your roof is in its best shape. A roofing that is in excellent condition will protect your home from any weather conditions that it may face. We ensure that your roofing will be durable to protect your home from dangerous leaks, energy efficiency, and will add curb appeal as well as value to your home. We are one of the roofing companies in Des Plaines that you can trust and rely on.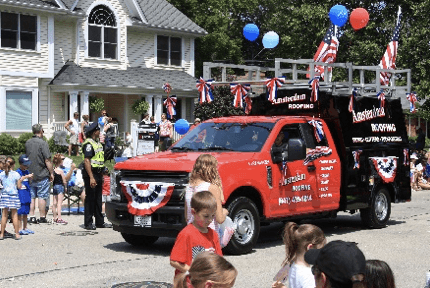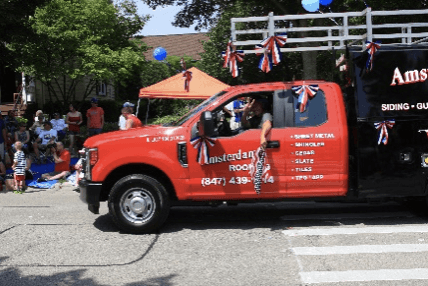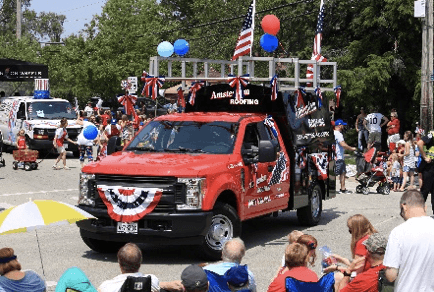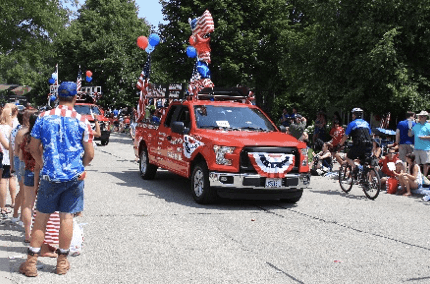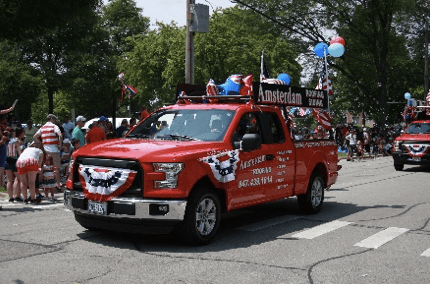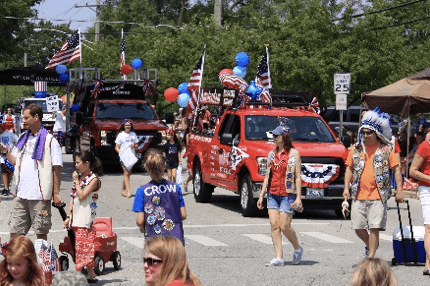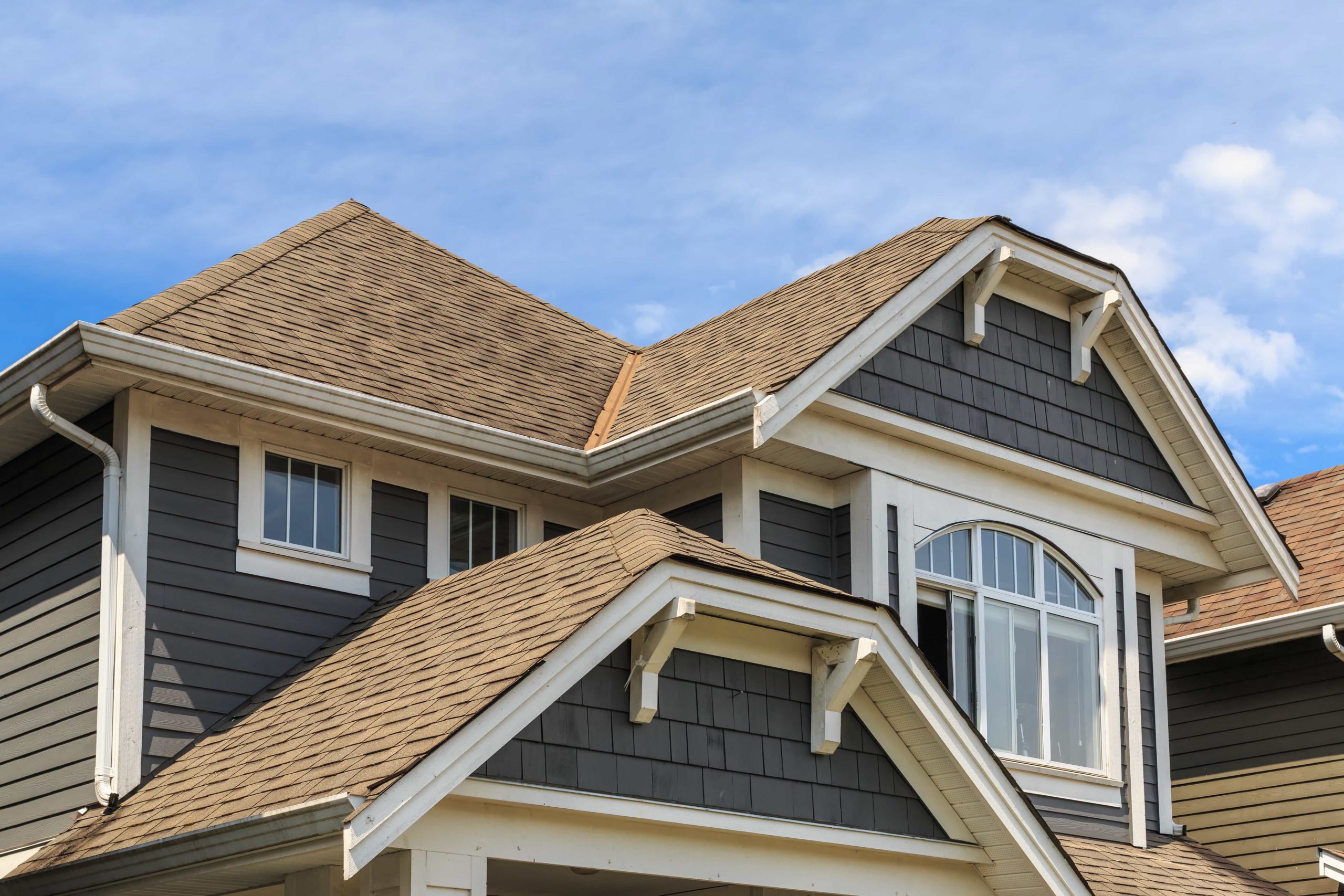 If you had your property for quite a while now, one thing that you should be considering to check is the condition of your roofing. Once in a while, you need to check your residential roof or commercial roof. Since it is the most exposed part of your property, it experiences the most extreme temperatures, either during the coldest winter months or the warmest summer season. Thus, the risk of your roof deteriorating over time is inevitable.
Most property owners neglect to maintain the roofing, not realizing that doing so could actually save them from future headaches and expensive roof repairs. Consulting professional roofing companies Des Plaines is a must since they can provide expert advice on whether you need a roof repair or roof replacement. One obvious sign that you need that you might need to do a roof replacement Des Plaines is when you see black streaks on your roofing. These could be caused by growing algae or tar formation, which indicates that the weatherproofing properties of your roof have weakened. Another sign that you need the help of the professionals to have your roof replacement Des Plaines is when you notice that most roof shingles are loose or are falling off.
This could mean a more serious problem with your roofing. As an owner, you don't want your properties to be unsafe. Once you notice problems on your roofing, contact our roofing company Des Plaines. Our team of roofing contractors experts Des Plaines will assist you with anything about roofing. Whether it's residential or commercial roofing, we got you covered.
What to look for in a Roofing Company & Roofing Contractors Des Plaines
Online reviews are one way to determine the legitimacy and how many satisfied customers are after the service of a particular company. However, it is not enough to rely on stars, and it is also best to read through reviews to find out specific information. Fortunately, our roofing company Des Plaines has only positive reviews, which taught us how to provide customer satisfaction.
Professionalism is one of the keys to a successful company, which is why we always look and behave professionally. Our residential roofing and commercial roofing company Des Plaines has roofing contractors that are polite and professional. Contact our company and see for yourself that we are a professional company that you have always been looking for.
Having different options to meet your needs is important, which is why our roofing company in Des Plaines will offer a wide selection of roofs that will protect your home or business. We do not only deal with roofing but also with windows, gutters, siding, and masonry. Our roofing contractors Des Plaines will listen to your desires and will provide you with different choices.
Answers to Commonly Asked Questions About Roofing Des Plaines
by AMSTERDAM Roof Replacement - Roof Repair Des Plaines, IL
Through the years, being a professional roofing company Des Plaines has put us in a position to hear some of the same questions about roofing over and over again. Our roofing contractors Des Plaines have come up with a list of the most heard questions by people looking for the right answers. If your question is not listed here, we can personally help you, simply contact us for the solutions you need.
How will I know when I need a roof replacement Des Plaines?
Your residential roofing and commercial roofing in Des Plaines should get a roof replacement roughly every 20 to 25 years. Although, that also depends on your roofing material and the quality of your last roof replacement. However, if you notice any problems with your existing roof, call us to speak with our professional roofing contractors Des Plaines to deal with it properly.
What is the right material for my roofing Des Plaines?
The most popular choices for a roof replacement Des Plaines would be asphalt shingles and metal roofing. Shingles are the most affordable so they are the most commonly found in the country. Meanwhile, metal roofing is more modern and durable. Count on the skills of our roofing contractors Des Plaines for your roof replacement as we can help make your decision easier based on the building structure and the style you prefer.
How long does a roof replacement Des Plaines take?
The time it takes for a roof replacement Des Plaines is based on building size, the roofing material you want, and the efficiency of the roofing company. Commercial roofing and larger residential roofing in Des Plaines might take more time. Our roofing contractors Des Plaines work fast to get the job completed with as little interference on your daily routine as possible.
How long can I expect my roof replacement Des Plaines to last?
After 20-years, the best way to go for your roof is to contact our roofing company Des Plaines. We can assess your roof and provide you with our best recommendation along with a free estimate. Proactive homeowners that routinely have a roof inspection can better plan for general roof repairs Des Plaines, or if needed, a roof replacement.
Variety of Roof Designs, Roof Shapes, and Roof Styles
Amsterdam Enterprises – Superior Residential & Commercial Roofing Company Des Plaines
There is a variety of roof designs and styles that are constructed on homes and commercial properties today, including Saltbox, Mansard, Gambrel, Pyramid, Flat, and Butterfly roofing Des Plaines.
The type of roof you have on your building will determine your roofing Des Plaines materials. Our experienced roofing contractors Des Plaines are prepared to help with sound advice that can lead you to the proper decision. We perform roof installation, roof repair, and roof maintenance for both residential and commercial roofing Des Plaines.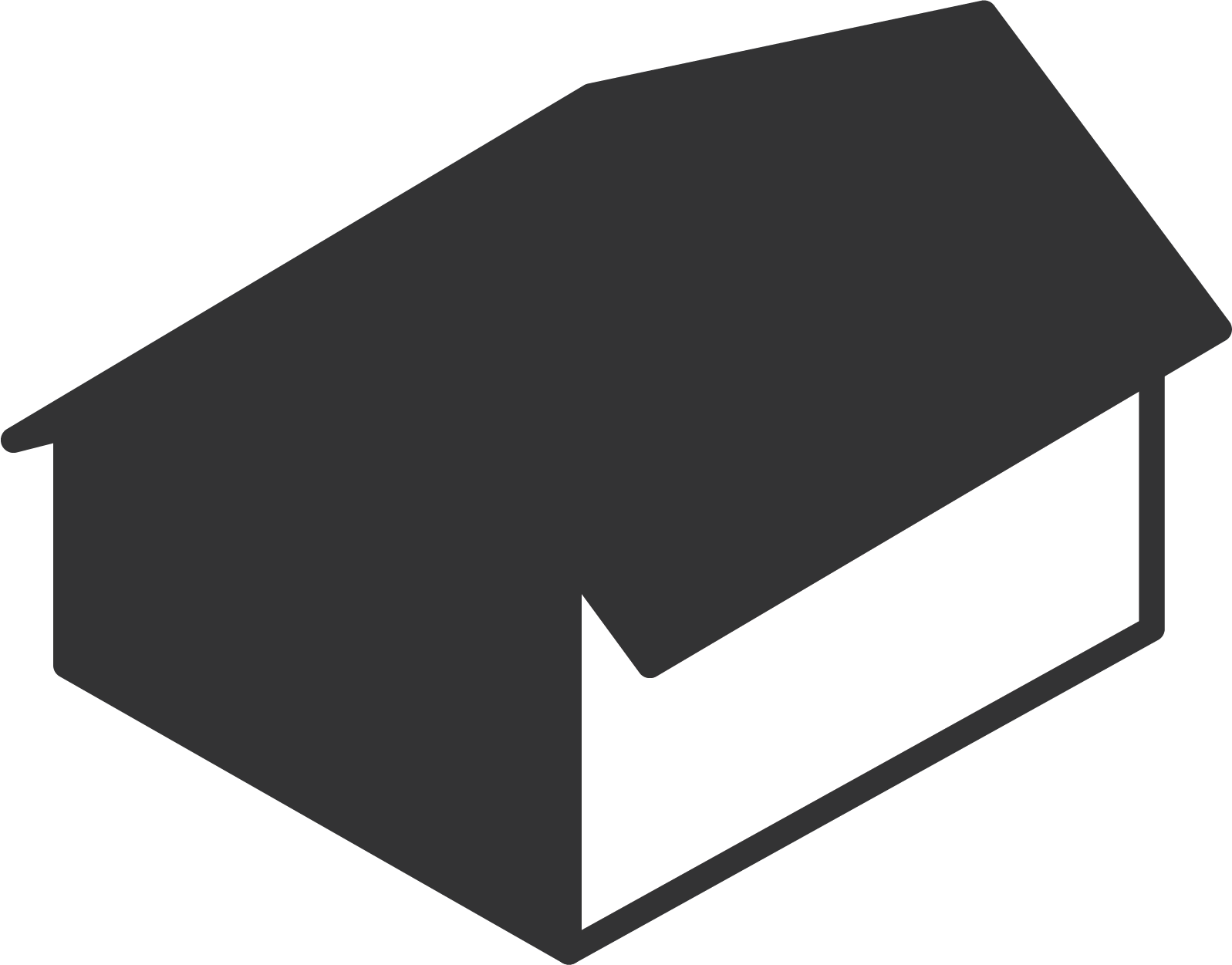 Saltbox Roofs
This is a unique roof style found on split-level homes, seen as a single-story on one side, and two-stories on the other. Saltbox roofing is an excellent solution due to its attractive long pitch and asymmetry featured. This style of unusual residential roofing Des Plaines has a great curb appeal and provides solid wind-resistance.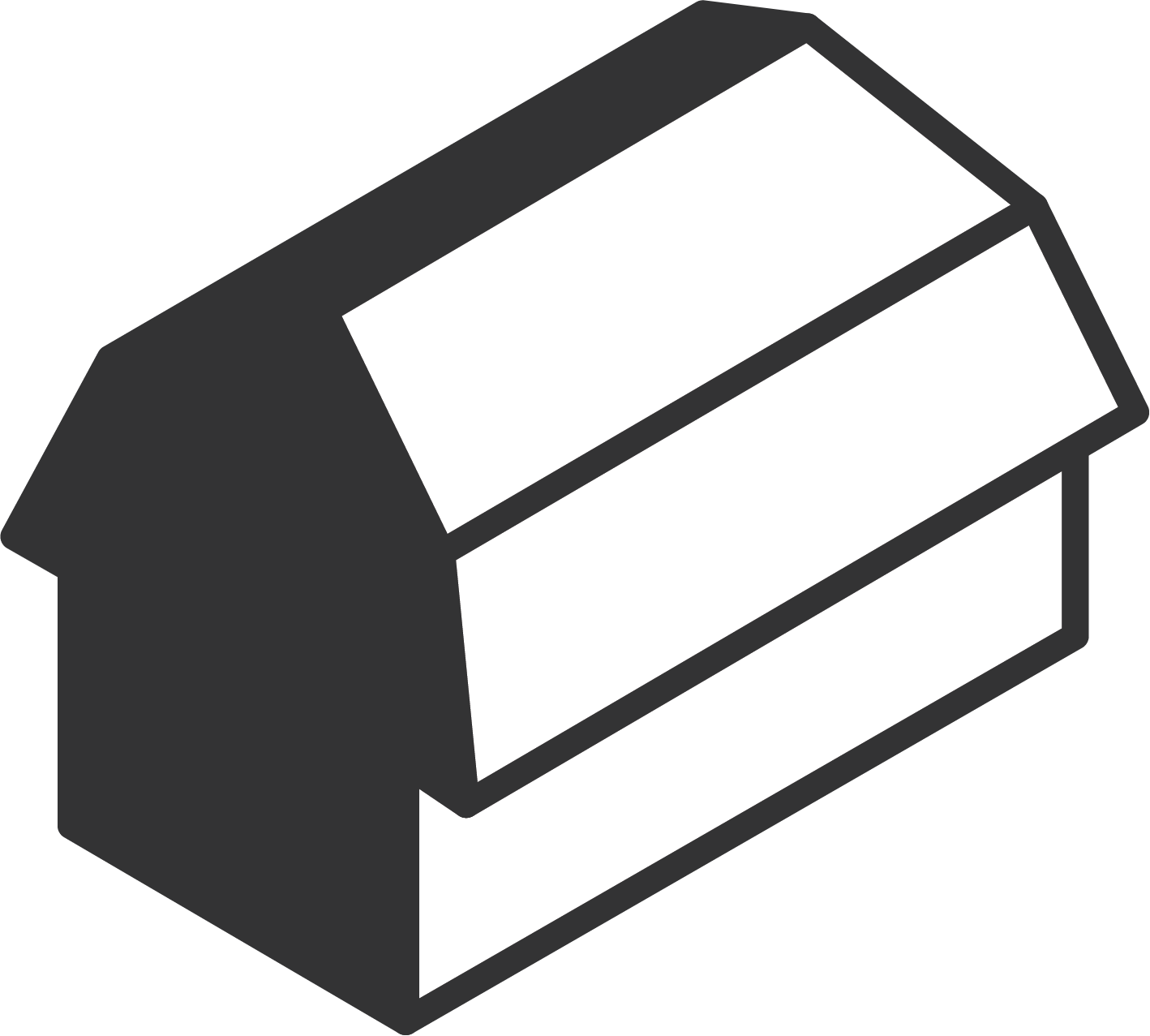 Mansard Roofs
This is a very common roof type that sits along the four sides of a building with two slopes on every side where the lower part is usually steeper and may mask the view of the upper roof slope. It is a French style of roof that has gained popularity for residential roofing Des Plaines as it provides the homeowner with the opportunity to create more storage or living space beneath the second roof.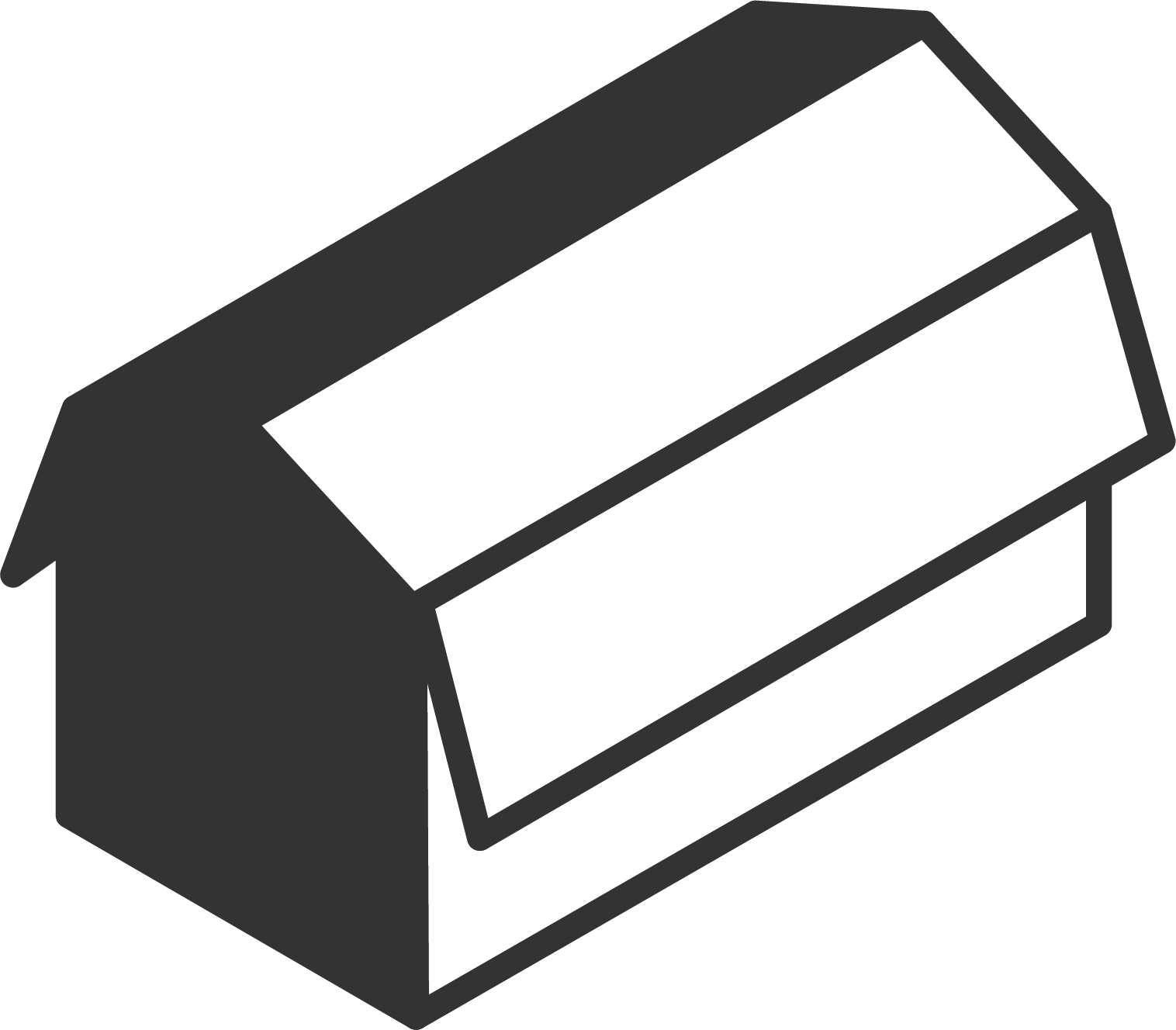 Gambrel Roofs
Gambrel roofing is similar to the previously noted Mansard variety as it has the upper slope and the steeper lower pitch. What makes it different are the gables on both ends that secure the roof structure and the larger overhang around the house facade. This may also be referred to as Dutch Roofing Des Plaines.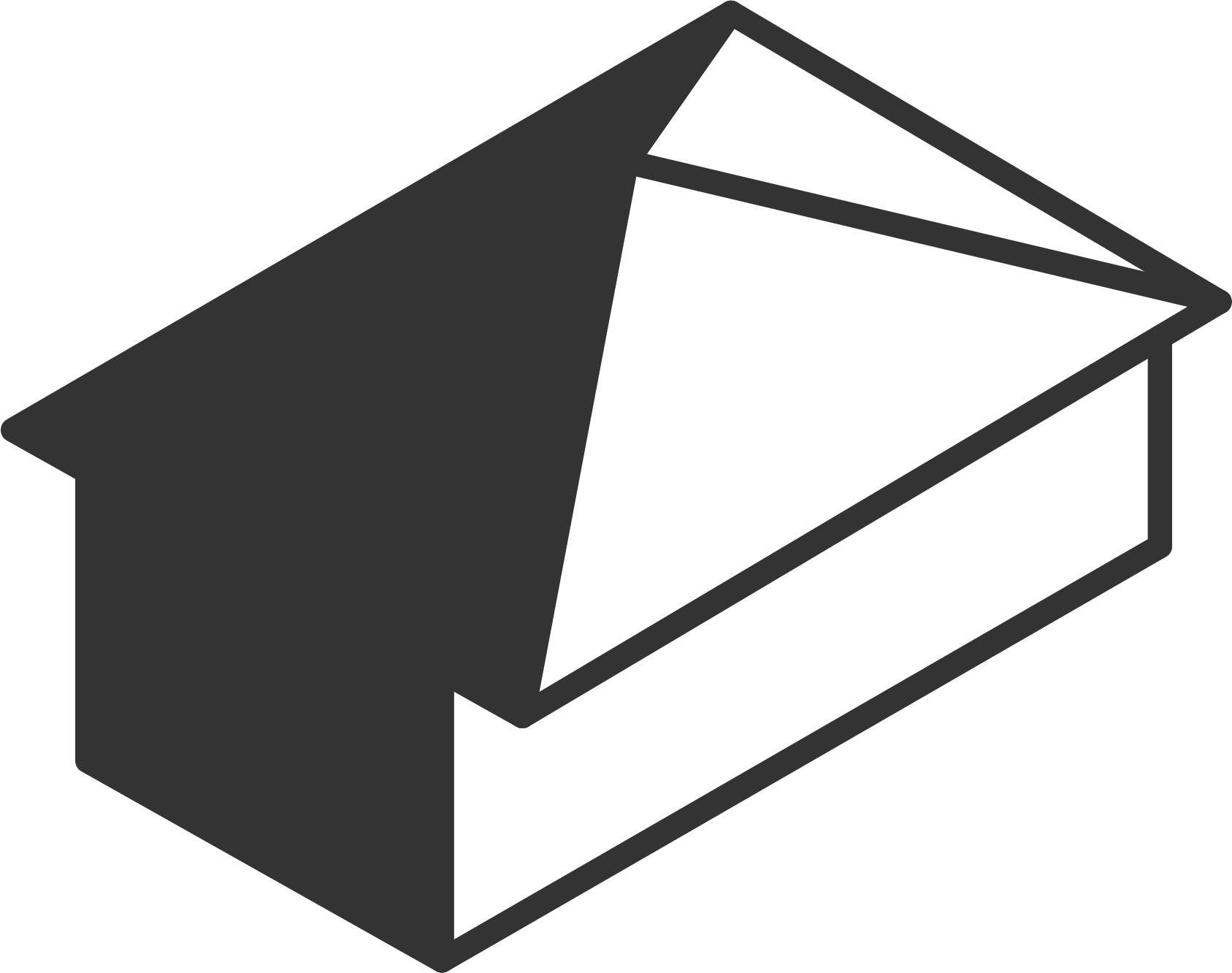 Pyramid Roofs
A pyramid roof is yet another type of residential roofing Des Plaines that is typically reserved for smaller structures like garages, pool houses, or cottages. It features a four-sided triangle that slopes down for a very stable roof that is quite wind resistant. Pyramid roofing is viewed as aesthetically pleasing.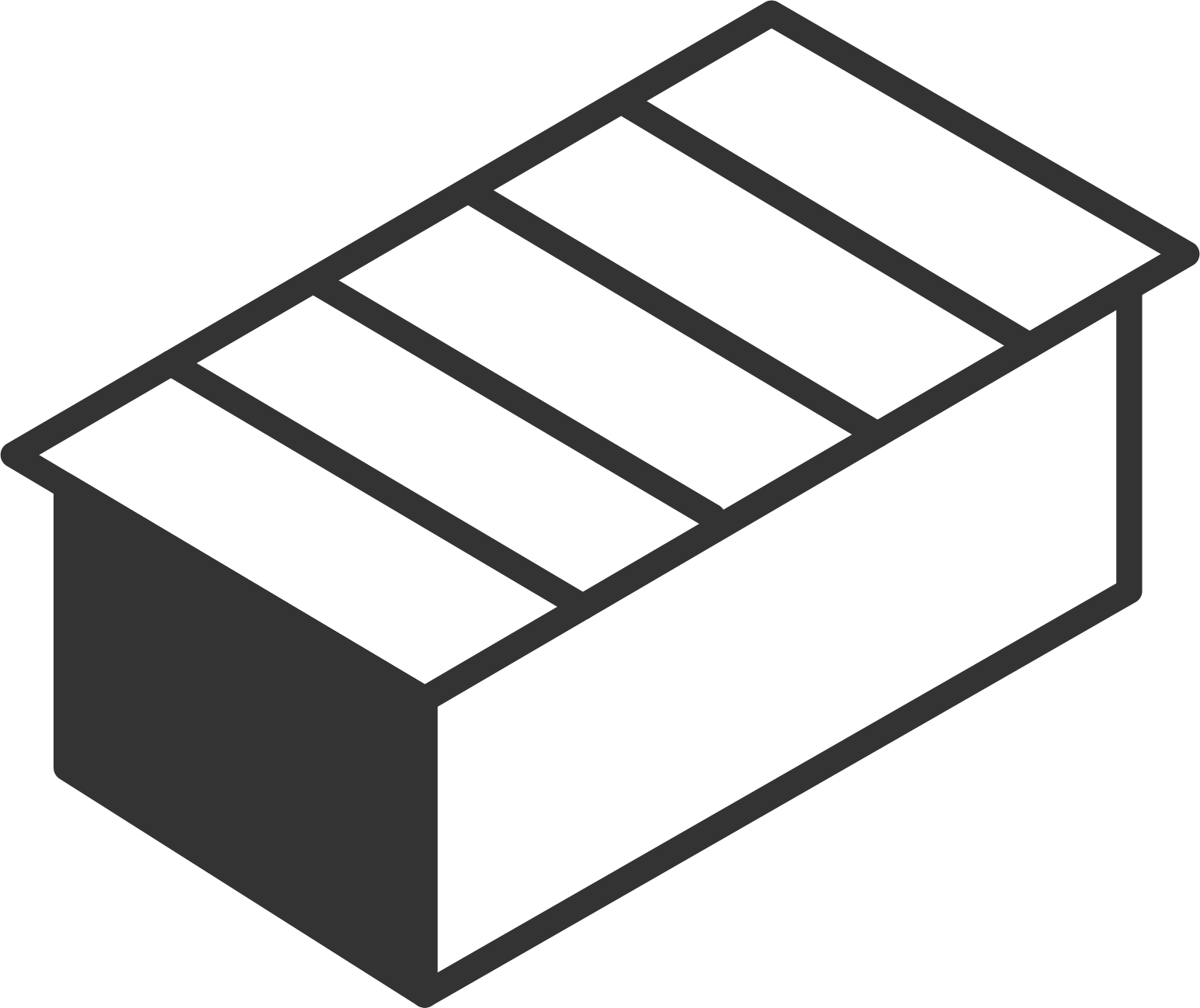 Flat roofs
Experienced roofing companies Des Plaines are adept at constructing flat roofing and it can be finished using a range of materials. It is a simple style that offers the potential for extra outdoor leisure areas, however, it is more commonly used for commercial roofing Des Plaines. Flat roofing tends to accumulate debris, snow, branches, and dirt, which may require a regular maintenance schedule.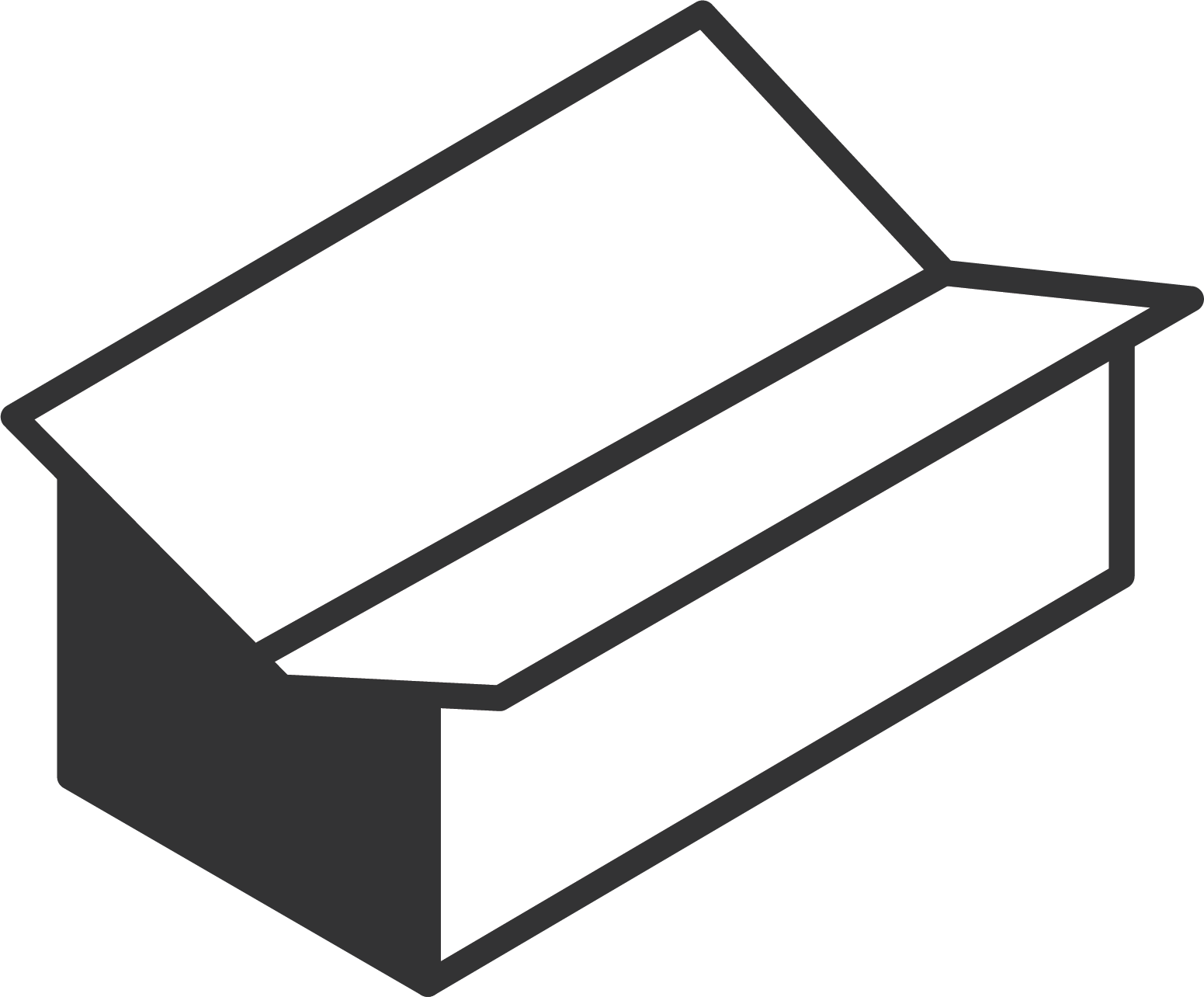 Butterfly Roofs
A butterfly roof slopes inward on itself, meeting the opposite side in the middle to create a V-shape that appears as a flying butterfly. Our roofing contractors Des Plaines understand the benefit of this roof is in its ability to gather rainwater along its middle spine. Plus, it just looks really beautiful.