OVER 18,000 HAPPY CUSTOMERS
Contact Info
You can visit us and contact our office in Inverness:
Office hours:
Monday – Friday 8:00AM – 4:00PM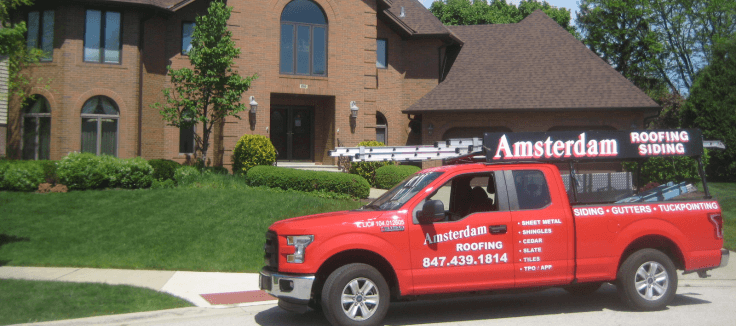 The Best Roofing Service By Local Inverness, IL Roofing Contractors
Amsterdam Roofing Company has been the best roofing contractor for more than 30 years. When it comes to your roofing needs, our roofing company in Inverness, IL is at your beck and call. Whether you need a roofing replacement or maybe you need to have your window taken care of, our contractors can do it all. We only work at the highest quality of work in order to provide the best service to our customers. Our company can provide services for residential roofing or commercial roofing. We will ensure that your roof is sturdy and can withstand any weather conditions it may face throughout the years.
Top Quality Roofing Company from Inverness, IL You Can Trust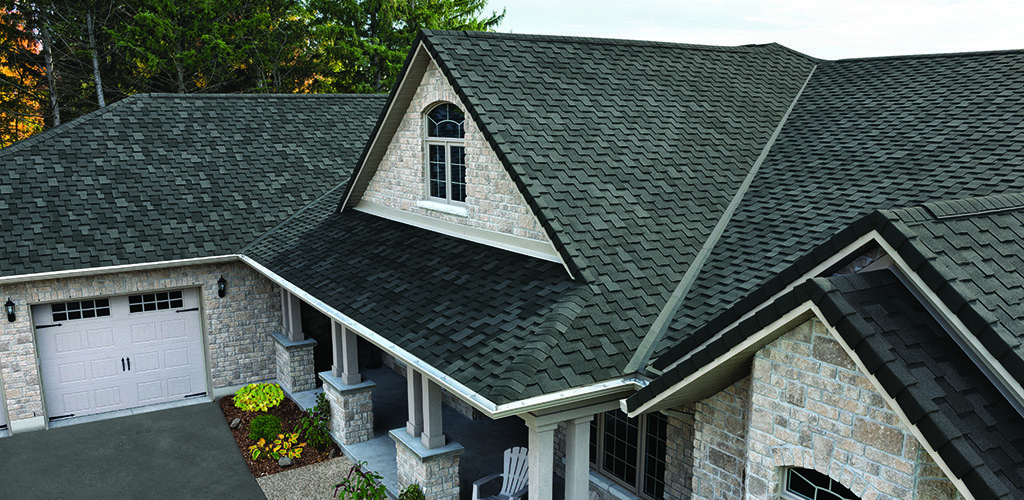 No need to look further, when it comes to a reliable and trustworthy roofing company in Inverness, IL, Amsterdam Roofing Company has got your back. We have been providing services for 38 years and striving to provide the best outcome possible to our customers. With our years of experience, we are confident that we can do the job right the first time around.
We offer a range of roofing services such as roof replacement, repair, and installation. We don't stop there, we also provide services for historical restoration and sheet metal work. Our roofing company only uses the highest quality materials which include copper, slate, and ceramic tiles. Our professional crew is always ready to accommodate all of your questions and inquiries with a smile. Amsterdam Roofing Company the roofing experts that you can count on to provide the best service possible.
The Amsterdam Enterprises – first-rate roofing contractors in Inverness, IL
With our years of experience, it is proof that our services are first-rate in Inverness, IL. We provide services for your residential, commercial, and historic properties. Our roofing company will make sure that you will get the best roof that you can possibly have. When it comes to your roofing needs, Amsterdam Roofing Company is here for you.
Amsterdam's flyers from the 80's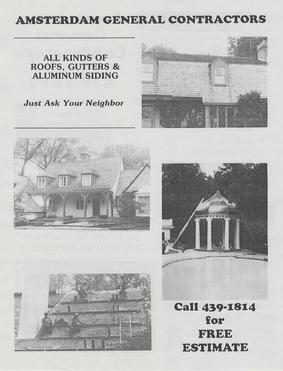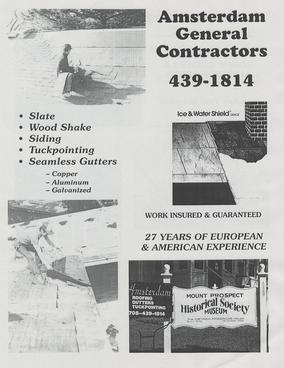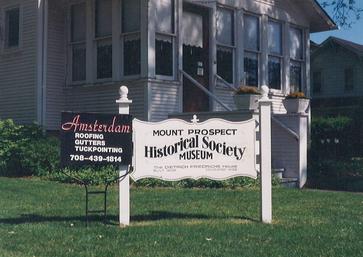 Amsterdam's sign from the 80's
We are one of the roofing companies in Inverness that carefully select each team member and use trade-specific crews for each aspect of your roofing project. With this said, we can deliver the highest level of quality and customer satisfaction. We use our own dump trucks, so we do not inconvenience you with bulky dumpsters during the course of your project if you need any permits, no need to worry because we got you covered.
No job too big nor too small for our roofing contractors can handle. We dedicate ourselves to our customers by providing the highest quality and dependable service. We thank our customers and their recommendations because they provided steady growth as well as the flow of business in the company.
Our roof repair and roof replacement company will provide you with expert service, impeccable quality, and treat you like family. Thank you for visiting our site, and we look forward to working with you!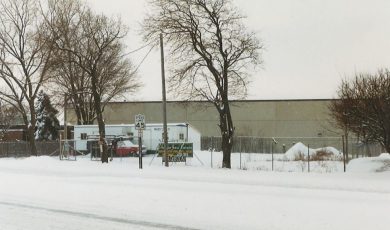 The empty lot we started with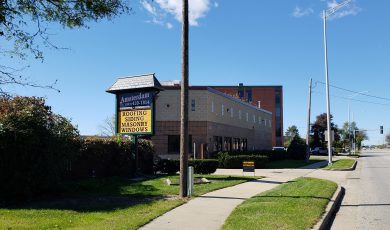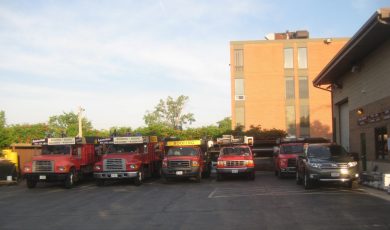 Important Reasons to Keep Your Roof in Good Shape – Roofing Contractors in Inverness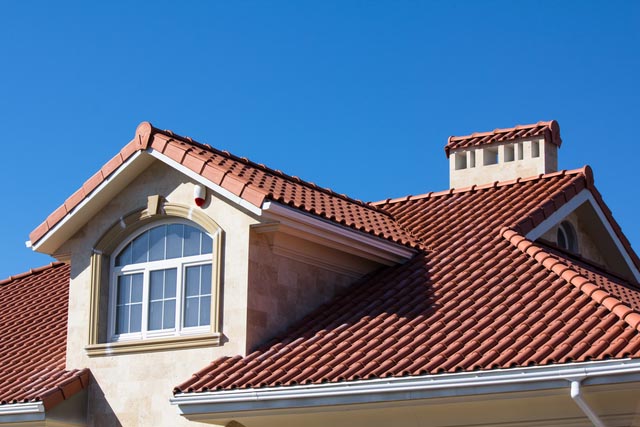 The poor condition of your roofing can lead your home to more damage. That's why we recommend that homeowners should always maintain and look after their roofs ever so often by roofing companies. A roof provides insulation and ventilation, especially when it is in the best state. This will help keep the inside of your home in steady temperatures.
When looking for a roofing contractor in Inverness, you have to keep in mind that the roofing contractors have the skill and the experience to handle such concerns. You also have to make sure that they will take good care of you and your roof because a roof in good condition will help you save energy, avoid significant leaks, and it also adds charm and keeps your family safe and healthy.
If you suspect that your roof is starting to deteriorate, or you have a feeling that it doesn't look as good on the inside, then pick up the phone and give us a call. We'll be glad to set up an appointment with you and have everything checked. We will provide you with suggestions and options that will best suit your budget and roofing needs. What are you waiting for? Grab that phone and give us a call!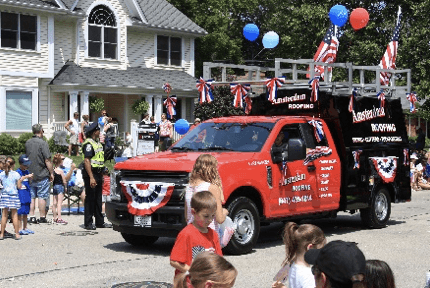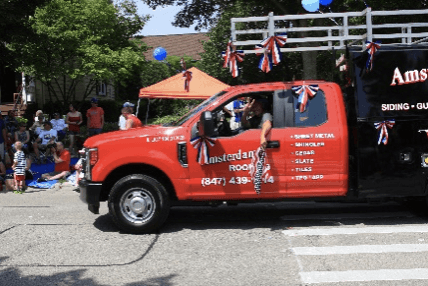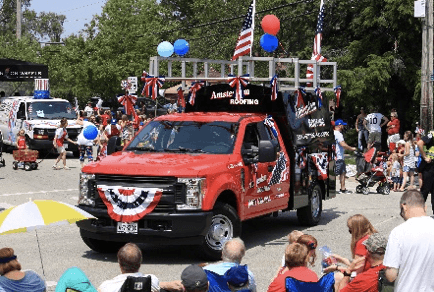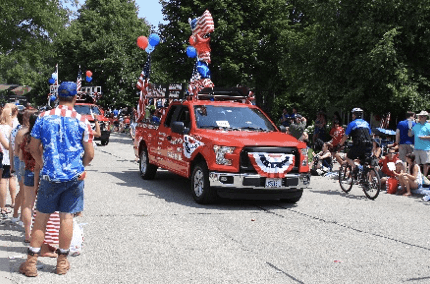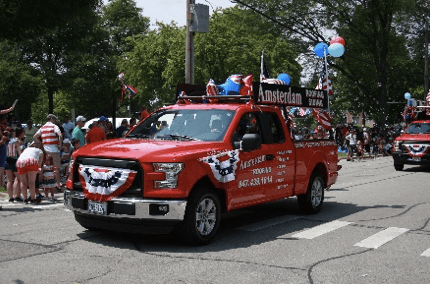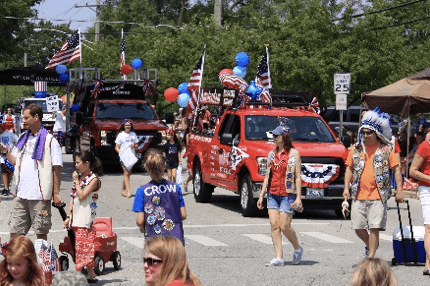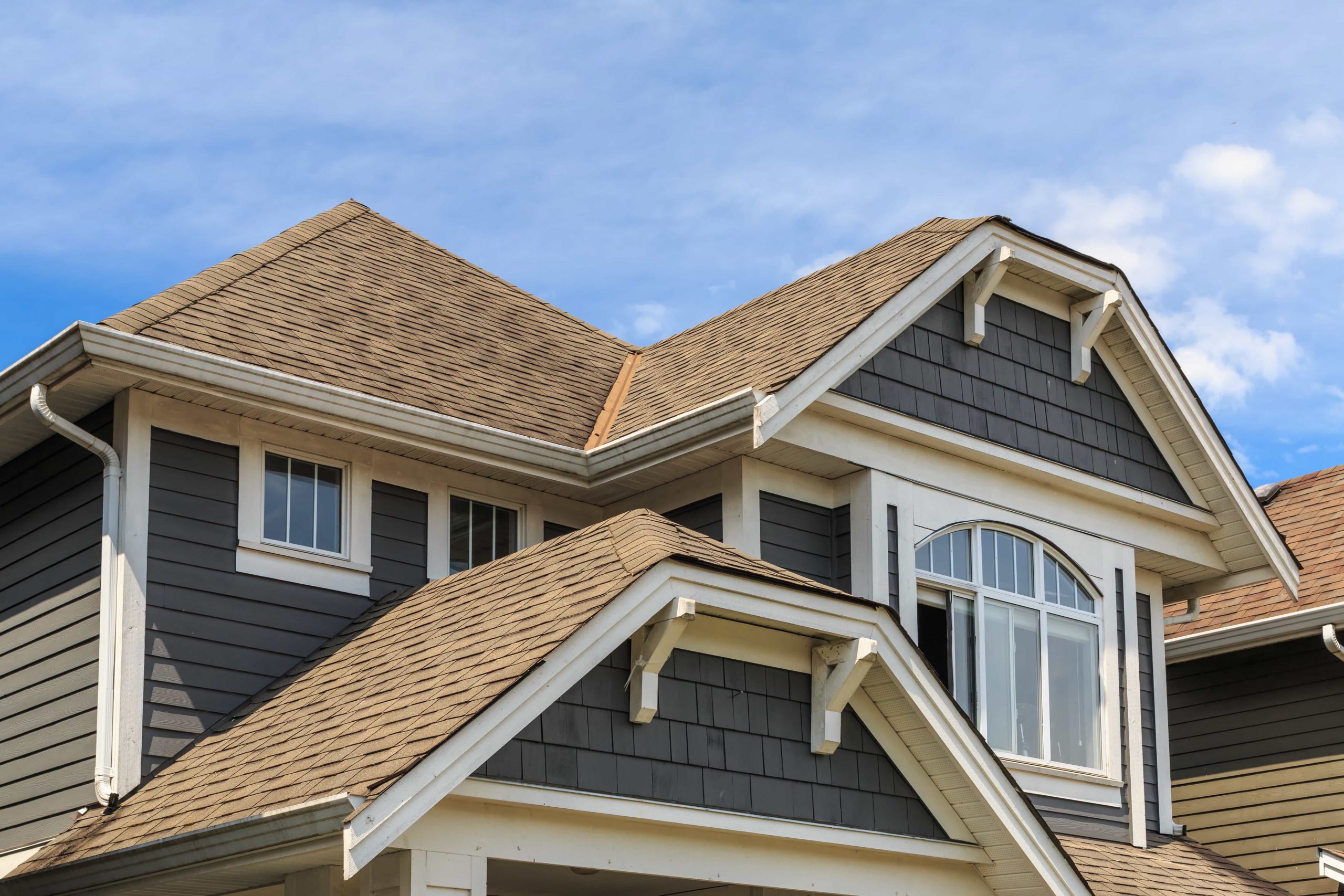 The roof above you plays a big role in keeping you warm, cozy, and protected from rain, snow, hail, and sunlight. However, no matter how strong or expensive your roofing is, it can deteriorate over time. Here's what to look for to know whether your roofing needs a replacement. If your roof hasn't been replaced over the past twenty years, there could be a problem even if it looks good on the ground.
Hire a professional roofing contractor to have your roof checked closely. If the shingles are curling, or you notice sand-like granules on the surface, it may be a sign that your roof is deteriorating and you need a roof replacement. If the shingles are cracked or missing, you can have a roof repair or replace the missing or damaged parts. However, if there are a lot of missing shingles, or they are covered with moss or algae, you can see the sunlight in your roof, and the entire roof is sagging, call the help of the experts. It is essential to find a reliable roofing company to assess the condition of your roof. When choosing one, get the one who has experienced and skilled craftsmen because your safety depends on your roofing.
Our roofing company in Inverness has skilled and professional roofing contractors that are experts in roofing repair and roofing replacement. Whether it is residential roofing or commercial roofing, our roofers can handle any of your roofing needs. A healthy roof protects you and your property from the elements, helps you avoid serious leaks, adds curb appeal, saves energy, and can keep your family healthy. Don't wait until your roof breaks. Call our roofing contractor in Inverness for inspection, repair, and replacement.
What to look for in a Roofing Company & Roofing Contractors Inverness
Online reviews are one of the most powerful tools to know about a roofing company's work services. This proof contains testimonials and ratings to help customers to cut their research and make decisions. Because of our dedication to providing excellent residential roofing services in Inverness, we are honored to receive excellent reviews from our clients. 
A company in which employees and workers dress and operate professionally is more conducive to providing excellent results. This shows that all the staff is highly-trained and professional. Our roofing company in Inverness has a polite and professional staff from secretary to roofing contractors that answer each of your questions and provides top-notch residential roofing projects.
A reliable roofing company offers various choices to meet your satisfaction and needs. Our roofing company in Inverness not only provides excellent roof repair and roof replacement, but we also work with windows, gutters, siding, and masonry. We look forward to working and building long-term relationships with our clients and guarantee them satisfaction.
What Are The Different Types of Roof Designs, Roof Shapes, and Roof Styles?

Amsterdam Enterprises – Professional Residential & Commercial Roofing Company Inverness
Our staff in Inverness are experienced and knowledgable in all kinds of roofing applications. We have expertise in roof repair, installation, and maintenance and can advice on roofing styles and types that could suit your particular needs, such as Saltbox, Mansard, Gambrel, Pyramid, Flat, and Butterfly roofs.
Saltbox Roofs
This is a unique style usually used on split-level homes, single-story on one side, and double story on the other. Saltbox roofs are sought after because of the attractive long pitch and asymmetry they feature. The unusual style is visually appealing and has superior wind-resistant qualities.
Pyramid Roofs
Pyramid roofs are typically used on smaller buildings like summerhouses, garages, and pool houses, and are known for their beautiful aesthetic. They are four-sided triangles that slope downwards give it superior wind resistant qualities and durability.
Flat roofs
Flat roofs are easy to construct and can be finished in metal, concrete, or shingles.Their simplicity and the potential for additional outdoor leisure space is attractive. The disadvantage of a flat roof is that it tends to collect debris, snow, branches and dirt so they are higher maintenance.
Butterfly Roofs
Butterfly roofs look like a flying butterfly. A strong feature of this type of roof is the ability to collect rainwater down the middle spine. It is also asthetically pleasing,sloping  inwards and meeting in the middle in a V-shape.
Mansard Roofs
This French-style roof has been made popular because of the opportunity to create extra storage or living spaces under the second roof. The roof features the four sides of a house, having two slopes on each side; the bottom one is typically steeper and may hide the upper roof slope.
Gambrel Roofs
Gambrel roofs are sometimes called Dutch Roofs. They are similar to Mansard roofs in that they have the upper and lower (steeper) pitches.The difference is the gables at either end that hold up the roof structure and the larger overhang over the house facade.