Amsterdam Enterprises specializes in all aspects of roofing. We have learned a lot throughout our 36 years in the roofing industry and go over and above the bare minimum required by state and village building codes. We have worked with everything from shingles, cedar, slate, and copper to many different types of flat roofs. Below you will find a list of roof types our company works with, we have also included images for clarity.
Roofing Services We Provide:
Roof Replacement & Repair
Architectural & Designer Shingles
​Cedar Shakes & Cedar Shingles
Slate​​​
​Ceramic Tiles
Copper Roofs
Historical Restoration
Sheet Metal Work
TPO, Modified Bitumen, Etc.
lntegrity Roof System
lntegrity is created layer-upon-layer. Built from the bottom to top, CertainTeed alone delivers the peace of mind that comes with the peak efficiency offered when the best components perform together for roofing Arlington Heights property owners rely on.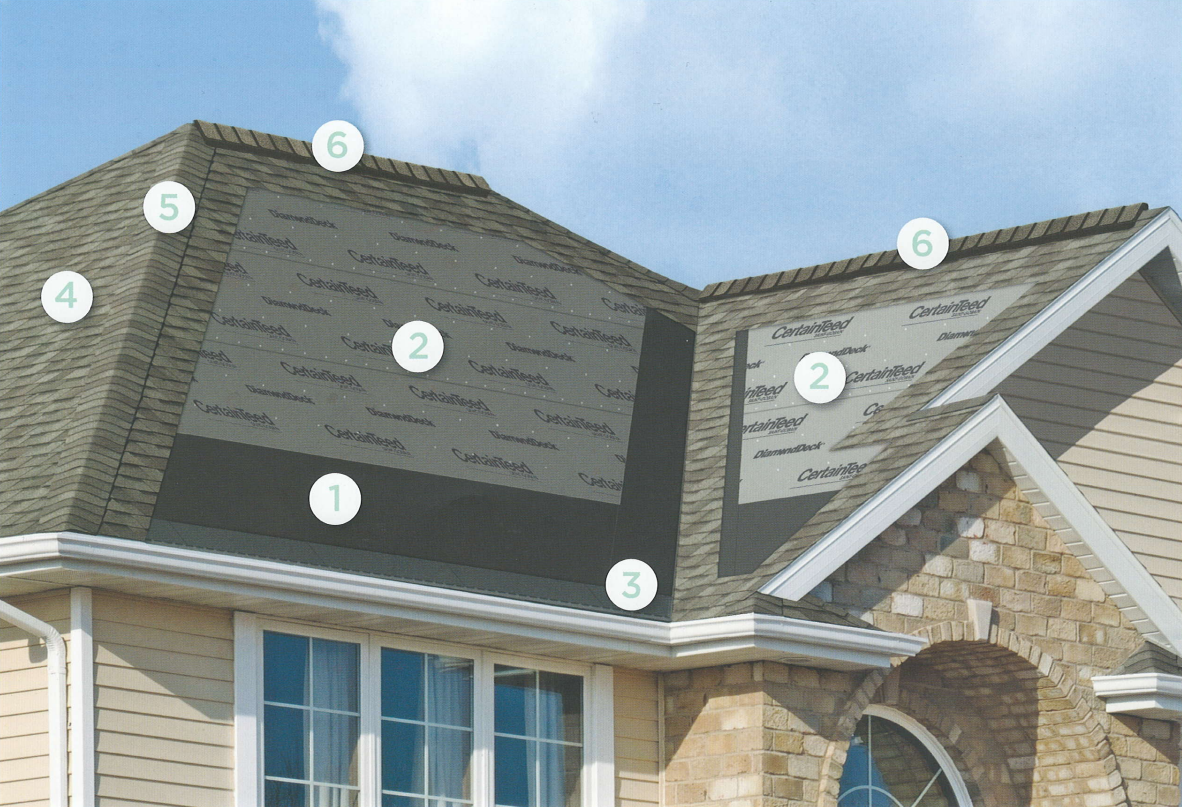 1. Waterproof Underlayment - Leaks are from wind-driven rain and ice dams are prevented by waterproofing shingle underlayment
2. Water-resistant Underlayment - A water-resistant layer over the roof deck as well as a secondary barrier against leaks is provided by high-performance underlayment
3. Starter Shingles - Roofing contractors Arlington Heights residents trust get the perfect start for each project from starter shingles, which are also designed to work with the roof shingles above them
4. Roof Shingles - Select the best roof shingles, covered by the greatest warranty in the industry
5. Hip & Ridge Caps - Perfectly finish hip and ridge lines, complementing each of the CertainTeed shingles
6. Roof Ventilation - Engineered for outstanding roof ventilation, specifically when paired with CertainTeed lntake Vents