OVER 19,000 HAPPY CUSTOMERS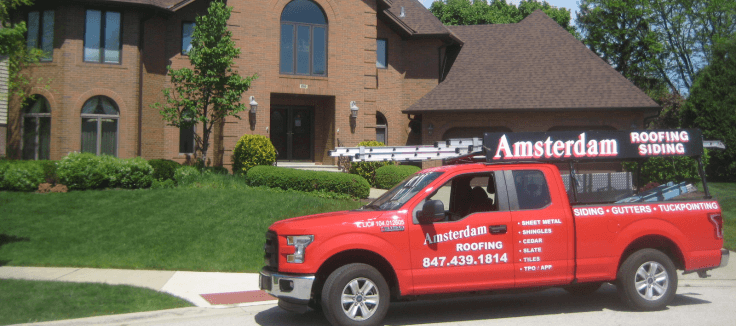 AMSTERDAM roofing company Mount Prospect, IL. Trusted, local and skilled roofing contractors.
Deciding your home improvement is the biggest decision that you can ever make. Here in Amsterdam Roofing Company Mount Prospect, we can help you achieve the roofing that you always wanted in your home. We provide great communication with our customers. If a repair is needed, we will diagnose the problem, explain what has happened and usually fix it quickly and easily. Our roofing contractors Mount Prospect are continually educated and always up to speed when it comes to the latest roofing standards. We know that no one would like a leaky roof and our company will help you fix any roofing problems that you may have.
The Amsterdam Enterprises – Top-notch Roofing Contractors Mount Prospect
Our reputation is built in the high level of quality of roofing work that we provide to our customers Mount Prospect, IL. Your residential, commercial, landmark, and historical properties are in good hands when it comes to our services. Our team is skilled and experienced and will take extra care to ensure your satisfaction upon completion of your roofing project.
Amsterdam's flyers from the 80's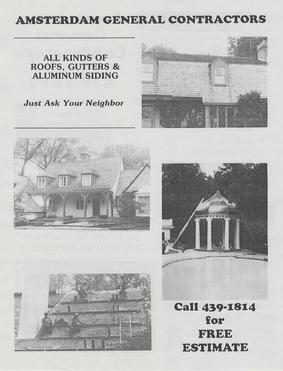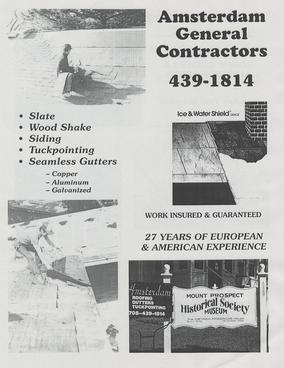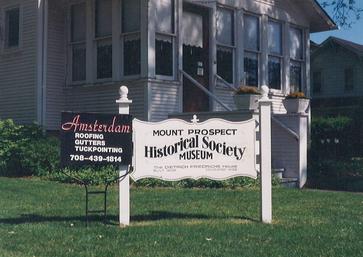 Amsterdam's sign from the 80's
At our roofing company Mount Prospect, we carefully select each team member and use trade-specific roofing contractors for each aspect of your project. We use our own dump trucks, so we do not inconvenience our customers with bulky dumpsters during the course of your project. If any permits are needed, no need to worry because our team has got you covered.
No job too big nor too small for our roof repair and roof replacement Mount Prospect company, we can do it all! Our team has dedicated ourselves by providing the highest quality and dependability service to our customers. We attribute the steady growth of our company and on the flow of business to our customers and their recommendations.
Our residential roofing and commercial roofing Mount Prospect company provide expert services and impeccable quality every time. We will treat you like family and provide a smooth experience during your projects. Thank you for taking a look at our site. We look forward to working with you!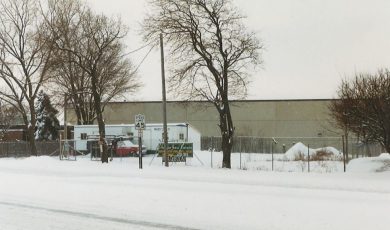 The empty lot we started with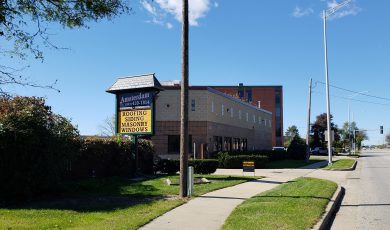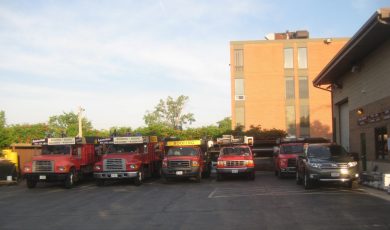 Amsterdam Roofing Company Mount Prospect – More Than a Decade of Service
Amsterdam Roofing Company is one of the roofing companies that people choose to hire Mount Prospect because of our expertise. With our years of experience, we take pride in our roofing skills. We ensure that your roof would look beautiful and sturdy. We provide services such as roof replacement Mount Prospect and repairs for your residential homes and commercial areas. If you chose to install shingles on your roof, we have a variety of colors that you can choose from. We make sure that we partner with the best brands in order to provide you with the highest quality of materials for your roofing Mount Prospect needs. If you have any leaks on your roof, we will ensure to prolong the life of your roof, depending on its condition. We will take care of your roof from start to finish and we will make certain that meet your expectations in a punctual manner.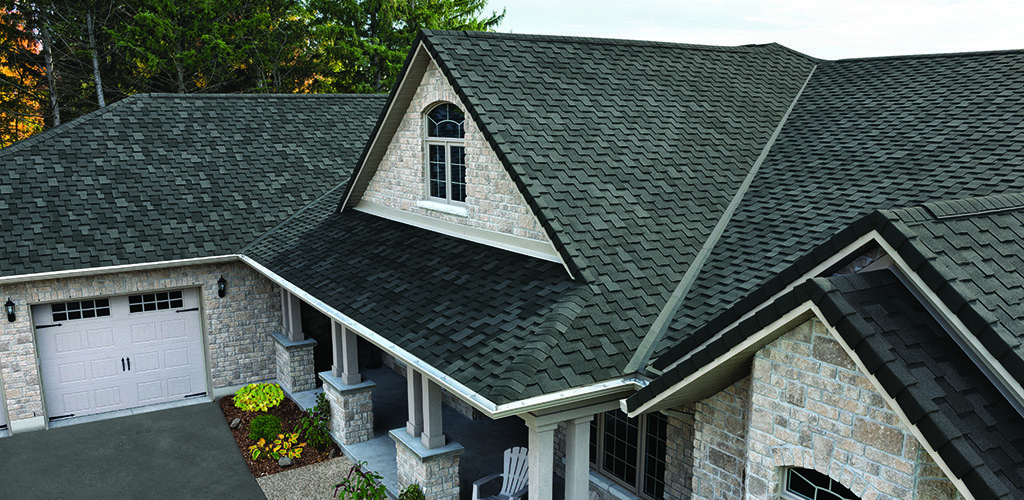 Important Reasons to Keep Your Roof in Good Shape – Roofing Contractors Mount Prospect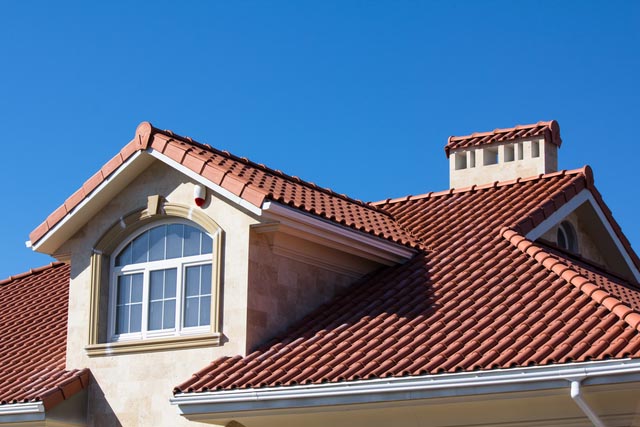 If you have found yourself in a tight spot with your roof, our roofing company Mount Prospect is here to help you. Knowing that you have a roofing that is durable and can withstand any weather conditions is essential. We understand that this is the part of your home that tends to be overlooked. However, it is the most critical part to keep you and your family comfortable as well as safe.
There are significant disadvantages to having a roof that is in poor condition. One considerable advantage is mold and mildew build-up, which can cause your family some serious health issues. Mold can spread pretty quickly if your home experiences a lot of wet weather throughout the year.
With the proper ventilation and good insulation, your energy loss will significantly decrease. It can also provide you and your family comfort and a feeling of security. Our roofing contractors Mount Prospect will make sure that your roof will be beautiful and durable that will last you for years.
We are here to help you with any roofing conditions that you may have. We handle any roofing services, from your roofing replacement to your roofing repairs. Our roofing contractors Mount Prospect will ensure that your home will be safe from any weather conditions that it may face. Contact us so that we can make your roof look good as new!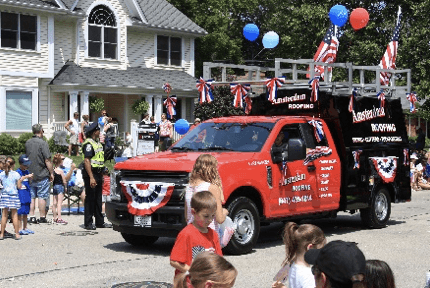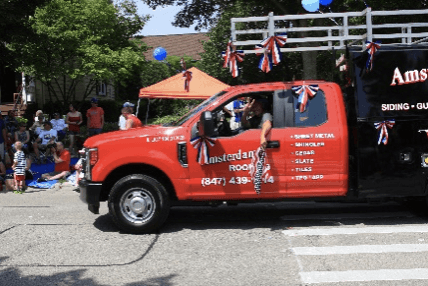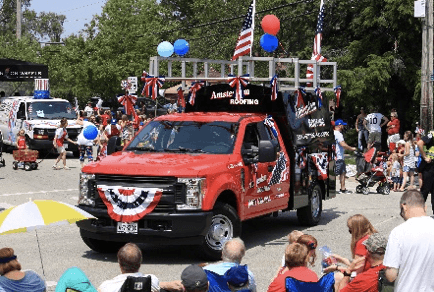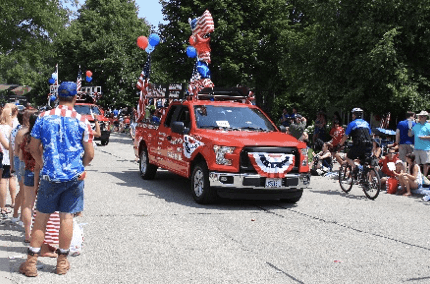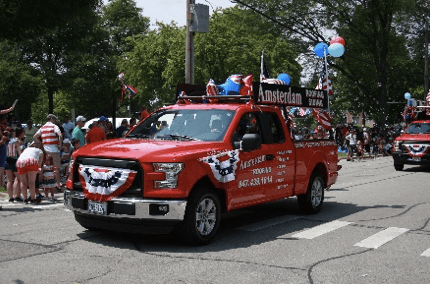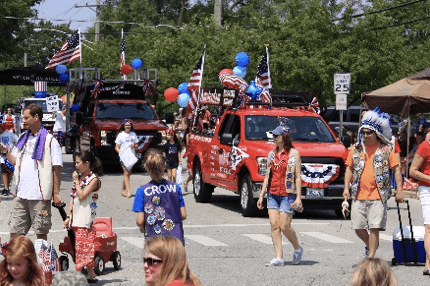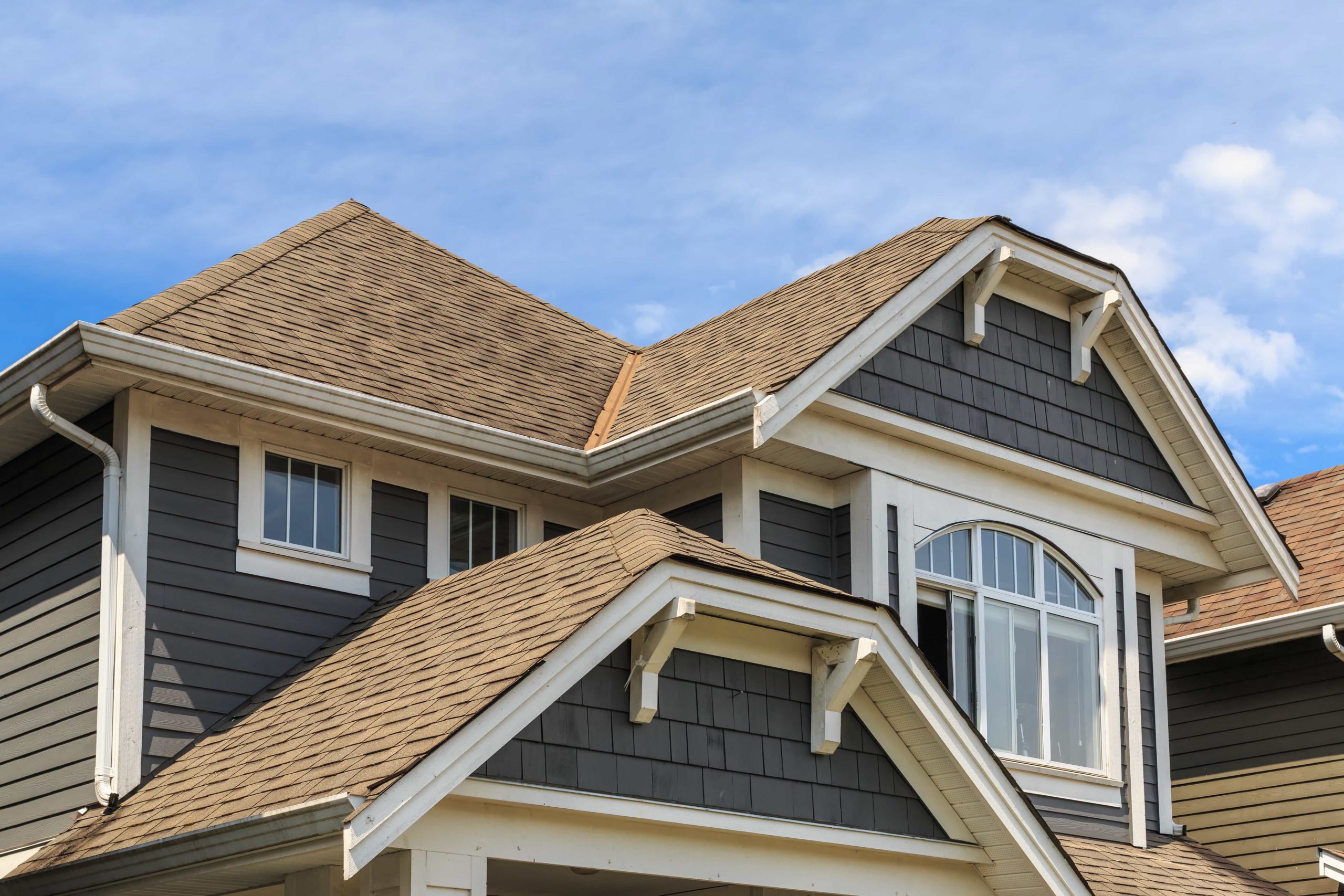 Between the interior of your home and the exterior world, your roofing stands in between. It protects you from the elements and keeps you warm, comfortable, safe and healthy. However, your roofing may start to fail through their life expectancy in different ways. There are signs to look for when your roof is aging and may be more visible than others. Here are some of possible signs according to our professional roofing contractors Mount Prospect that you need a roof replacement. The first sign to look is if your roofing is getting old. Usually roofs can serve you up to 20 years. If you haven't replaced your roof for more than 20 years, it is best to save for roof replacement. If there are stains in your roof or watermarks, check for any leakage. A leaking roof will fasten the deterioration of your roof.
Check for damaged or broken shingles. If you happen to see any small grains of sand everywhere near your roof, these state that you need to replace yours. These may be minor problems but can also be a sign of future further damage. To make sure that your roof is appropriately checked, it is best to look for roofing companies and choose the one who has a good reputation and experience in handling roof repair and replacement. Our roofing company Mount Prospect has many years of experience handling residential roofing and commercial roofing.
To ensure your family or business's safety, make sure to hire a professional roofing contractors Mount Prospect to have your roofing checked for any repair needs, and to access your roofing condition. Do not hesitate to call our company to know more about our services and to get first-rate advice regarding your roofing needs.
What To Look For In A Roofing Company & Roofing Contractors Mount Prospect
One of the most important factors to look at when you're choosing the right roofing company is online reviews. Looking at stars alone is not enough; you should also read through reviews to find out specific information. Fortunately, our commercial and residential roofing company Mount Prospect has only positive reviews, which is why our top priority is customer satisfaction.
Our roofing company Mount Prospect handles each project with respect, seriousness, and professionalism. Our company, from secretary to roofing contractors Mount Prospect, is polite and professional. Give us a call to see for yourself that we are a professional company that will work with you in each project.
Our reputable roofing company Mount Prospect will offer you different options that will meet your needs. Roofing is the most significant investment for your home, so you should get the best and only what you want. We do not stop at roofing repairs or roofing replacement Mount Prospect services, but we also handle windows, gutters, siding, and masonry. We will listen to your desires and will provide you with multiple choices.