OVER 19,000 HAPPY CUSTOMERS
AMSTERDAM ENTERPRISES – Roofing Company Glenview

We offer commercial and residential roofing – installation, replacement and roof repair Glenview area.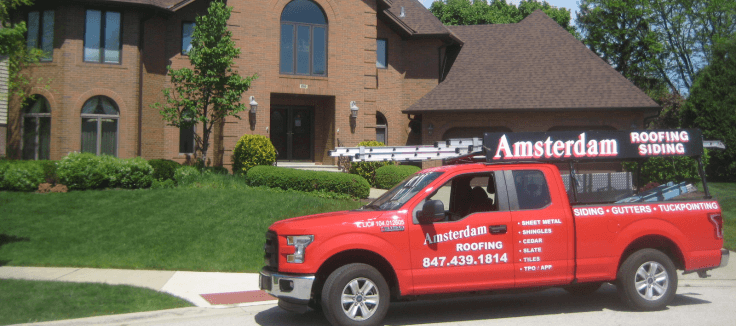 Amsterdam Enterprises roofing company Glenview has been serving our community for over 41 years with quality services. We take pride in working in the North Shore area as well as the West Suburbs and Northwest Suburbs of Chicago and providing delicate jobs that are stamped with the approval of our experts. Our owner has shown a commitment to helping customers get the best results imaginable being that he was the person that originally started the business and still works to this day as the head roofing Glenview estimator/inspector. His expertise goes back 41 years in the field. Gerard started his career as a simple roof laborer but after perfecting his skills he chose to start his own roofing business. Amsterdam Enterprises was conceived in his garage just as Amazon was in his small  residence. In 1995 he decided to upgrade this space into an official roofing company Glenview headquarters.
Your Top Roofing Contractors & Roofing Company Glenview, IL
Excellence Above All – Premier Roofing Contractors Glenview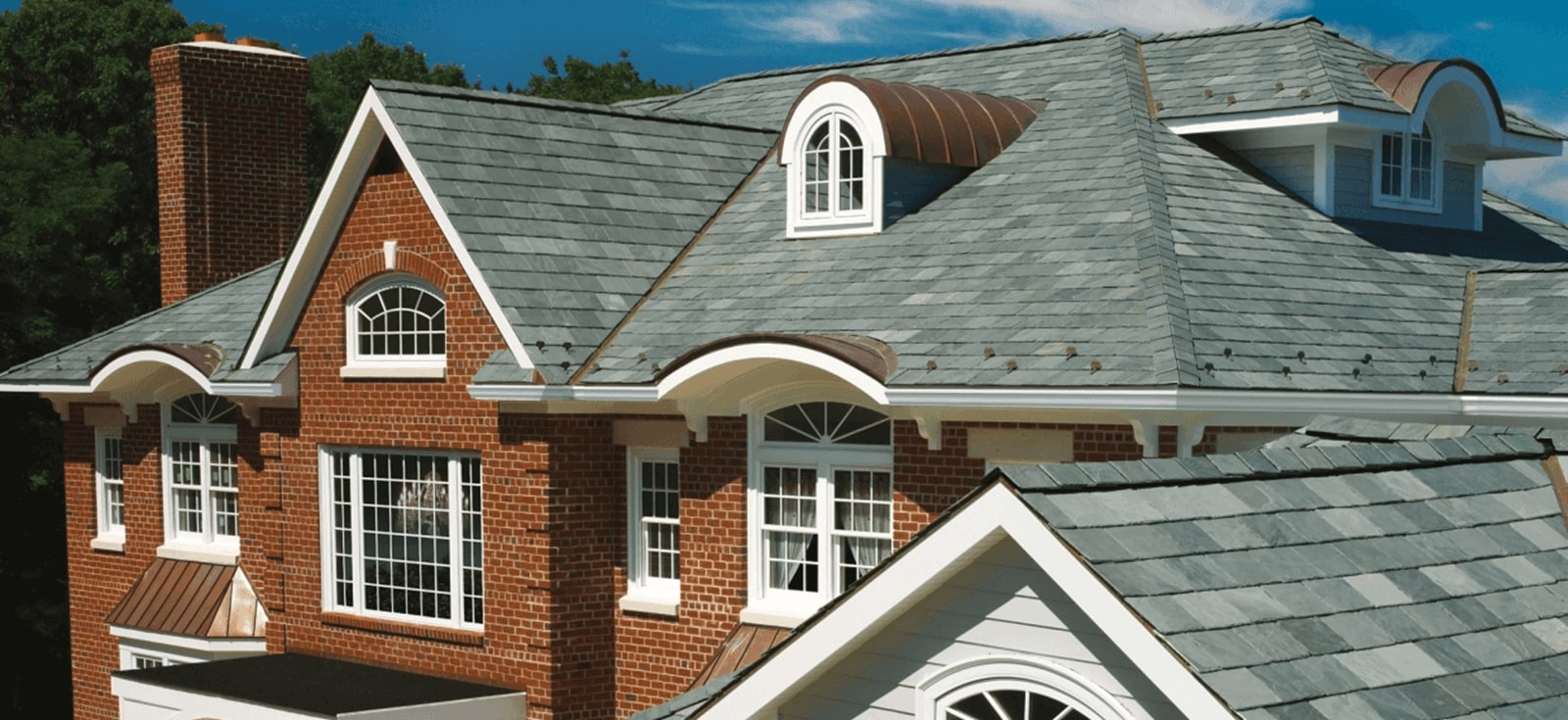 Our years of experience and the knowledge gained throughout are the necessary proof that we are the correct professionals you prefer when you are seeking the best roof repairs or roof replacement Glenview has to offer. Our contractors will work with both commercial roofing and residential roofing Glenview. We constantly ensure that we are partnered with an ideal, top company in order to provide you with the highest quality materials. We are not only able to provide services for your roofing but we can also offer gutter repair, a detail that is commonly neglected. For general gutter services, our roofing contractors Glenview offer services from galvanized to aluminum. We can also replace your home's siding to ensure that your home is more attractive overall. We will make certain that your home's results have it looking as good as new. Besides any needs for roofing Glenview neighbors recommend, we can also offer services such as vinyl, wood, and aluminum for your home's windows as well. If you are beginning to wonder if you might require some improvement for your windows, you may certainly rely on us.
The Amsterdam Enterprises – First-class Roofing Contractors Glenview
Elevating Roofing Standards: Your Trusted Roofing Company Glenview
Over the years of our services, we take our work and our reputation very seriously. That makes us the top-notch roofing company Glenview. We only use the highest quality materials with the best available warranties for your roofing needs. We offer residential, commercial and historic roofing Glenview services. That's why we ensure you that your place will stay protected for years to come.
Amsterdam's Flyers From The 80's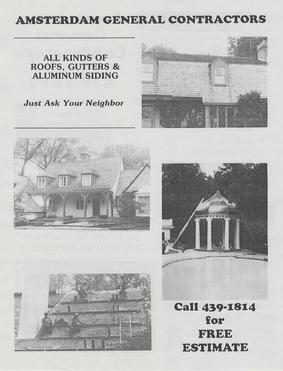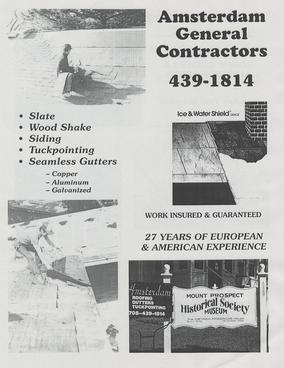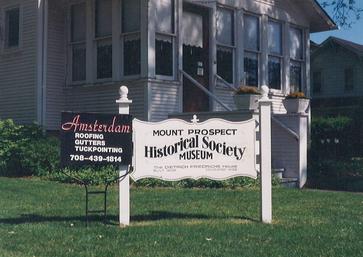 Amsterdam's Sign From The 80's
We carefully select our roofing contractors Glenview area and use trade-specific crews for every aspect of your project. This helps us deliver the highest quality of roofing service and provide customer satisfaction. We use our own dump trucks, so we do not inconvenience you with bulky dumpsters during the course of your roofing Glenview project. We will obtain any permits that may be required so you can have peace of mind.
At our roofing company Glenview, there is no job too big nor too small. Our team can do it all for you and will provide the highest quality of service every time. We attribute the steady growth of our company and on the flow of business to our customers and their recommendations.
During your commercial roofing or residential roofing Glenview service, you can expect expert service and impeccable quality. Amsterdam Enterprise will treat you like a family. We appreciate you visiting our site and look forward to working with you.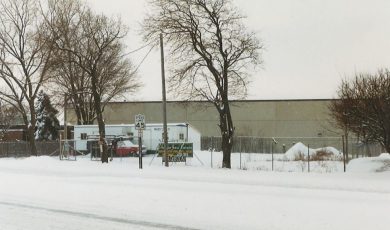 The empty lot we started with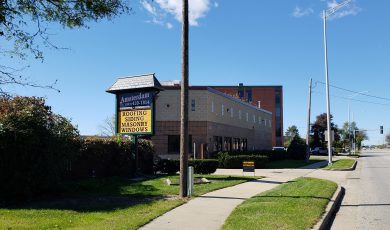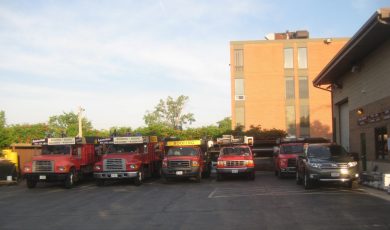 Dependable Top-notch Roofing Company Glenview
Your Reliable Partner for All Roofing Glenview Projects
We provide you affordable and quality roofing services. Our 41 years of extensive experience, lasting and thriving in the industry proves that we provide excellent customer services. Quality craftsmanship and design are our key- and our roofing contractors Glenview are well trained and experienced and always ready to accommodate your every need ensuring our customers' satisfaction and their roof's long term performance. We provide a wide range of roofing services, such as roof replacement, roof repair, and roof installation. We also offer specialized services that other unseasoned roofing companies Glenview do not. We can handle historical restoration and sheet metal work, and work with materials such as copper, slate, and ceramic tiles, and a lot more. If you're in the market for a new roof or roof repair Glenview, you probably know what a big investment it can be. That's why Amsterdam Roofing Company Glenview should be your first choice.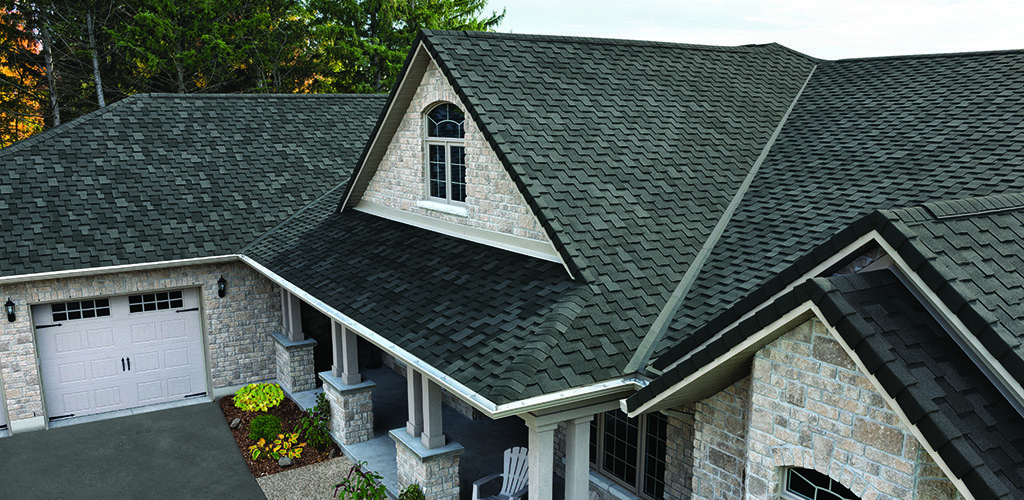 Important Reasons to Keep Your Roof in Good Shape – Roofing Contractors Glenview
Understanding the Significance of Roof Maintenance & Roof Repair Glenview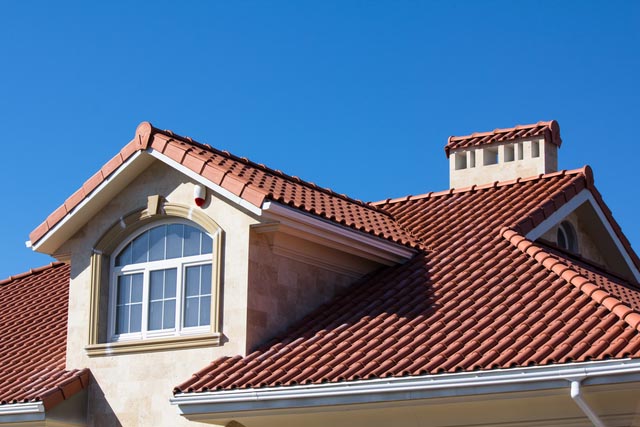 Roof maintenance is crucial in helping you save money. Even the most durable roofing system needs support because it can still have issues, especially after a harsh storm. It is necessary to identify roofing problems early before the situation gets worse. Roofing plays a significant role in maintaining your curb's appeal and protecting your home from the elements. When you have a reliable roofing company Glenview that takes care of your roofing in great shape, you can reduce the potential issues and avoid premature failure or replacement of your roofs.
Leaking roofs could damage your property's interior, risks the health of your family, and deteriorate the value of your home. That is why it is essential to maintain the condition of your roofing Glenview throughout the year. If you have a well-maintained roof, you can rest assured that your home will get sufficient insulation and ventilation, resulting in a maximum comfort level all around.
A roof installed by an inexperienced roofer would create a bigger problem in the future and will have you to spend a lot of money redoing everything. Maintain the aesthetic value of your building and call our roofing contractors Glenview. We can provide excellent residential and commercial roofing Glenview services. We are experienced and skilled in repairing, replacing, and installing roofing to protect your properties.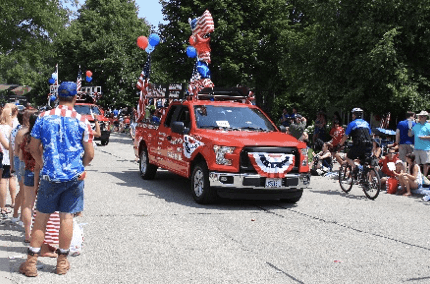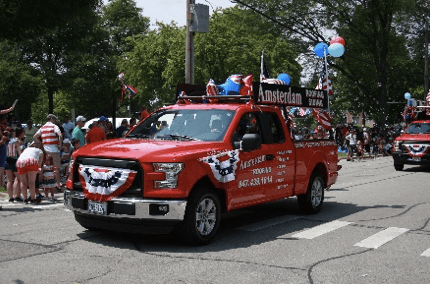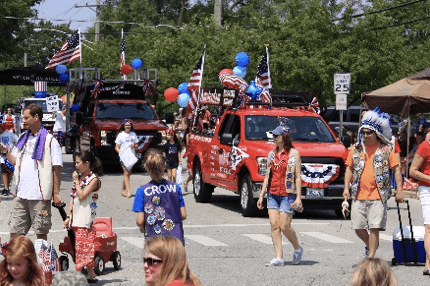 ROOF REPLACEMENT PROCESS by Amsterdam's Roofing Contractors
You can rely on our local Roofing Company Glenview, IL
Experience Reliable Roof Replacement Glenview Service
The first step of our roofing contractors Glenview neighbors recommend is to eliminate everything from your old roofing. This involves any type of small object, like nails, to make sure that they are not impeding the new roofing in any way when we install it. Also, this ensures proper placement of the roof itself during roof replacement.
The underlayment is a crucial part of your roof repair Glenview, and refers to the water barrier that will serve in the protection of your roof from snow, rain, and wind. Flashing is yet another essential element of any roof. Flashing plays the role of combating water penetration in the valleys and corners of roofing. Even though our roofing contractors Glenview are not obliged to install drip edge flashing on the sides, quite a few homeowners prefer the finished look it delivers.
Another exceptional skill that our roofing contractors Glenview are able to offer to our customers is that of shingle installation. The roof is covered from the bottom to the top in overlapping layers of shingles that are nailed down one row at a time. Our leader among roofing companies Glenview has to offer exclusively utilizes the highest quality of materials for your home.
The ridge refers to the highest point of any roof, where two sloping sides come together. Our roofing contractors Glenview can incorporate cap installation on this ridge to complete the appearance of your roof. This also greatly enhances waterproofing protection, an important factor in your home's protection.
The removal of all debris or waste from the roofing is the final step. Our roofing contractors Glenview relies on will make sure that all of the flashing is tightly sealed in order to stand up to any weather that it may encounter and that nails have been hammered all the way down.
Why Select Our Roofing Company Glenview? Our Roofing Contractors explain!
Understanding the Benefits of Choosing Our Roofing Contractors Glenview
Continually trying for 100% customer satisfaction, our roofing company has been providing services in both residential and commercial roofing Glenview residents have been recommending for years. We are a leading roofing company due  to our commitment to our mission to provide extraordinary customer service, and high-quality roofing services while our experienced and skilled roofing contractors Glenview utilize high-caliber materials. Our team is fully trained in installing, replacing, and repairing the leak-proof roof in addition to being familiar with the use of common architectural styles in an effort to assist our clients in selecting materials, colors, and designs for both your residential and commercial roofing Glenview. When selecting us, you can rest assured that every penny is wisely invested. We will do our very best to discover exactly what is happening with your roof.  We employ inspections during and after construction to ensure each job definitely meets our excellence standards while simultaneously remaining at a reasonable price. We work hard to extend your current roof's life and to provide the best possible solution for any problem. Our attention is focused on producing and providing the very highest quality roof replacement Glenview as it is the goal of our roofing contractors to ensure that every one of our customers receives the highest quality of roof. We constantly try to improve the quality of our services and products, and we are glad to offer customer references upon request in an effort to support and back up our excellent reputation. Through the years, as we have consistently delivered quality roofing Glenview property owners favor, we have become knowledgeable about the area's climate and weather patterns. If you ever need any type of roofing services, get a hold of us now. We gladly deliver the appropriate solution based on the needs of each customer.
What Are The Different Kinds of Roof Styles, Roof Designs, and Roof Shapes?
Amsterdam Enterprises – Professional Residential & Commercial Roofing Company Glenview
From Traditional to Modern: Exploring a Variety of Roofing Glenview Styles
Numerous different roof designs and styles prevail in today's market, like Saltbox, Mansard, Gambrel, Pyramid, Flat, and Butterfly roofs.
Choosing your roof style first will in turn define the materials best matched to your roof. Our professional roofing contractors Glenview are prepared to help you through figuring it out. We are knowledgeable and experienced in all roof installation, roof maintenance, and roof repair Glenview residents require.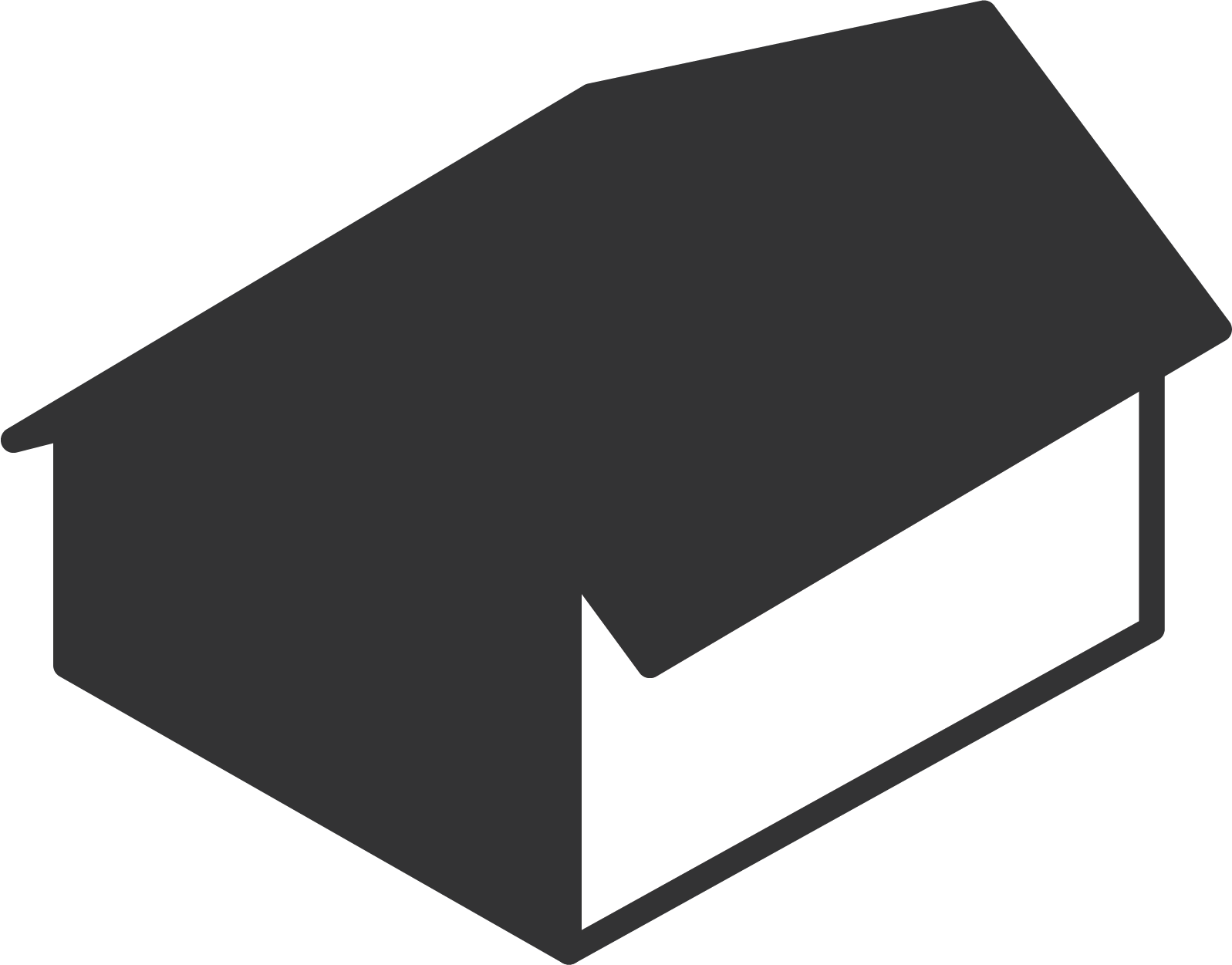 Saltbox Roofs
This unique style is most commonly used in homes that are single-story on one side and double story on the other, commonly referred to as split-level. Saltbox roofs are frequently favored for their asymmetry and their long attractive pitch. An unusual style, it is generally visually attractive and unbelievably wind-resistant.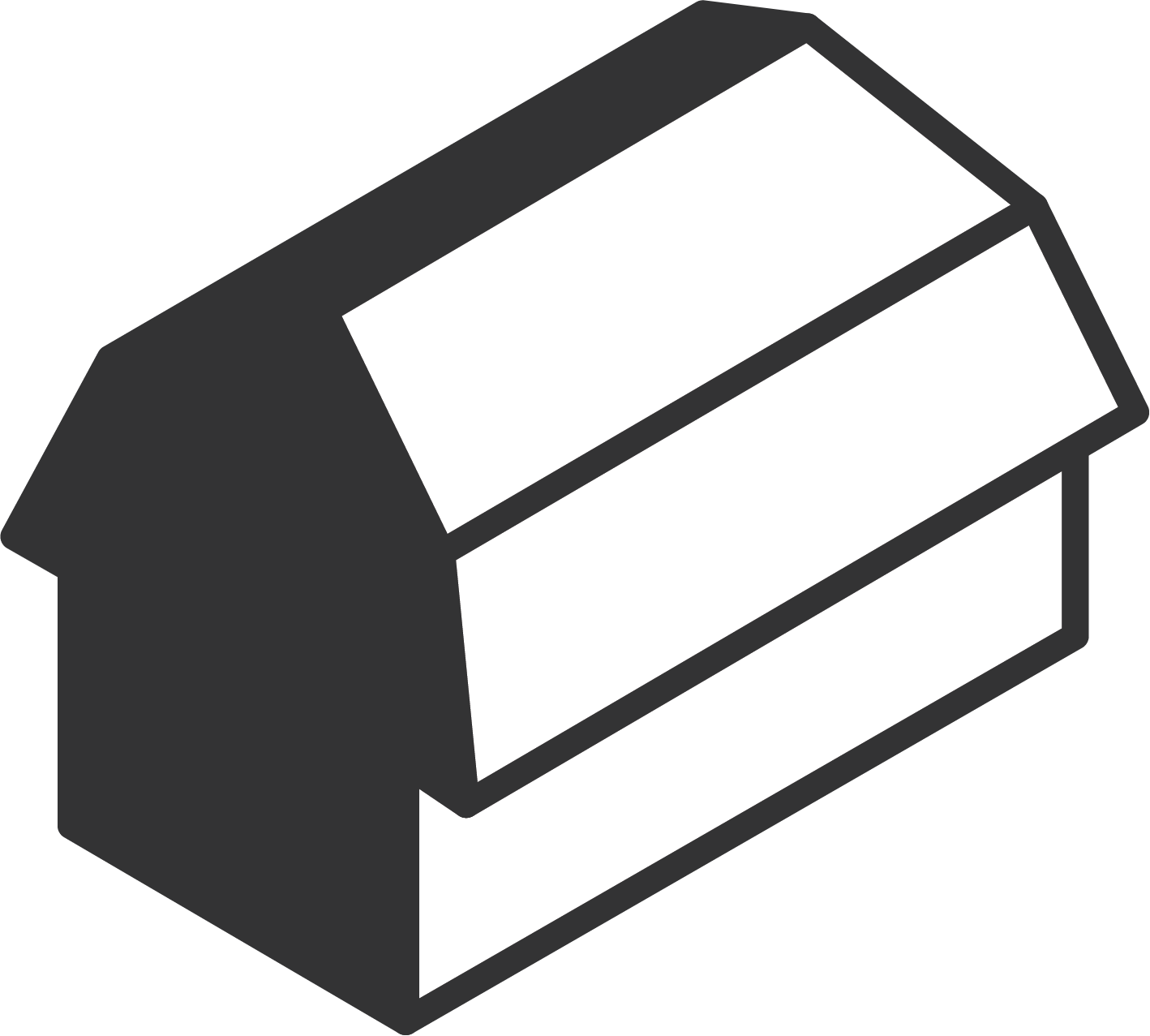 Mansard Roofs
This type of roofing Glenview shows off all four sides of a house, with two slopes on each side; the bottom slope tends to be steeper and may conceal the slope of the upper roof. A roof that is French in style, this style has become popular due to the opportunity it offers to add extra living or storage spaces under the second roof.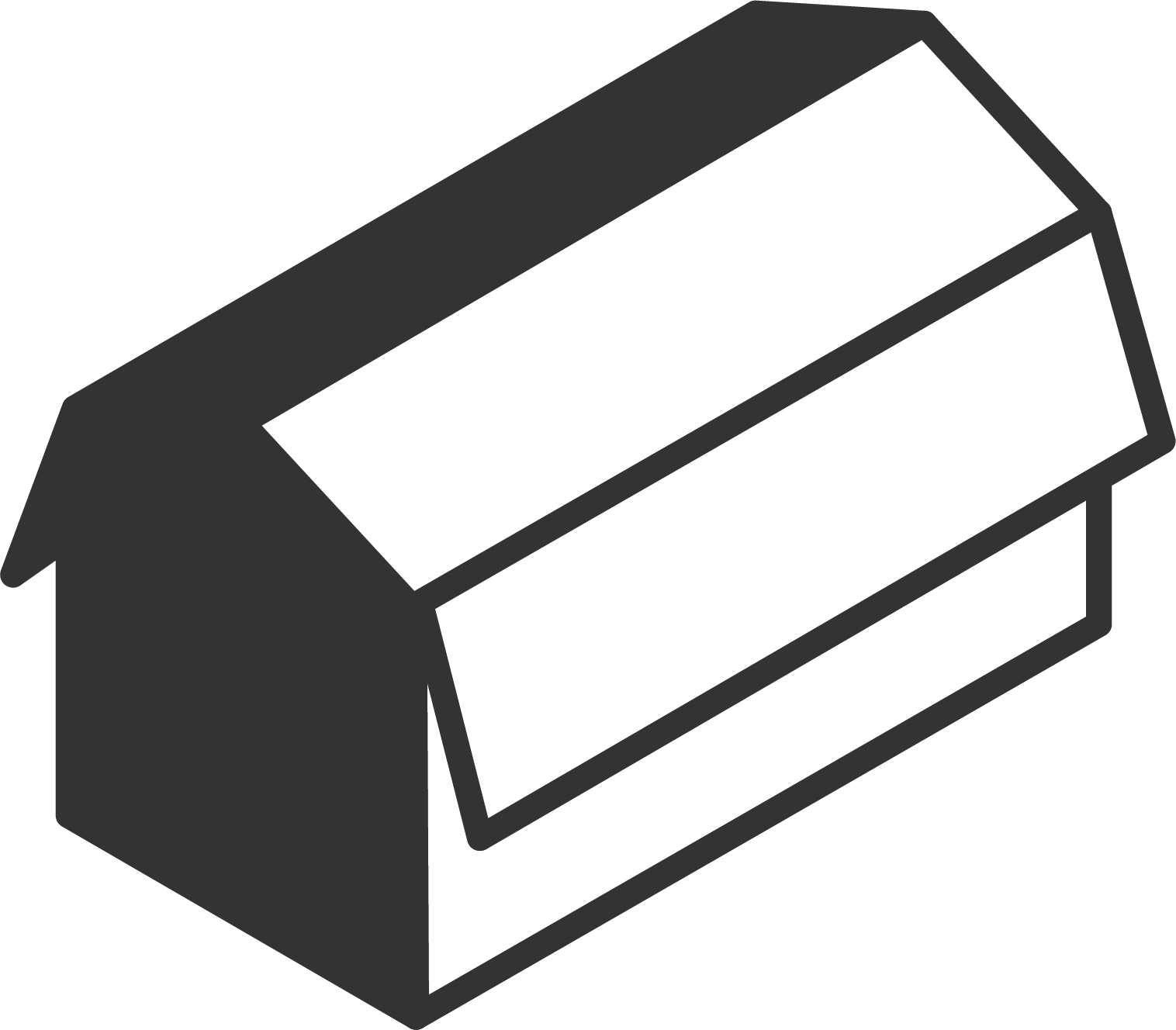 Gambrel Roofs
Gambrel roofs and Mansard roofs are similar in that both have the upper and lower (steeper) pitches. The main difference between them is found in the gables at both ends that serve to support the roof structure.  There is also a larger overhang over the house facade. Occasionally, they are referred to as Dutch Roofs.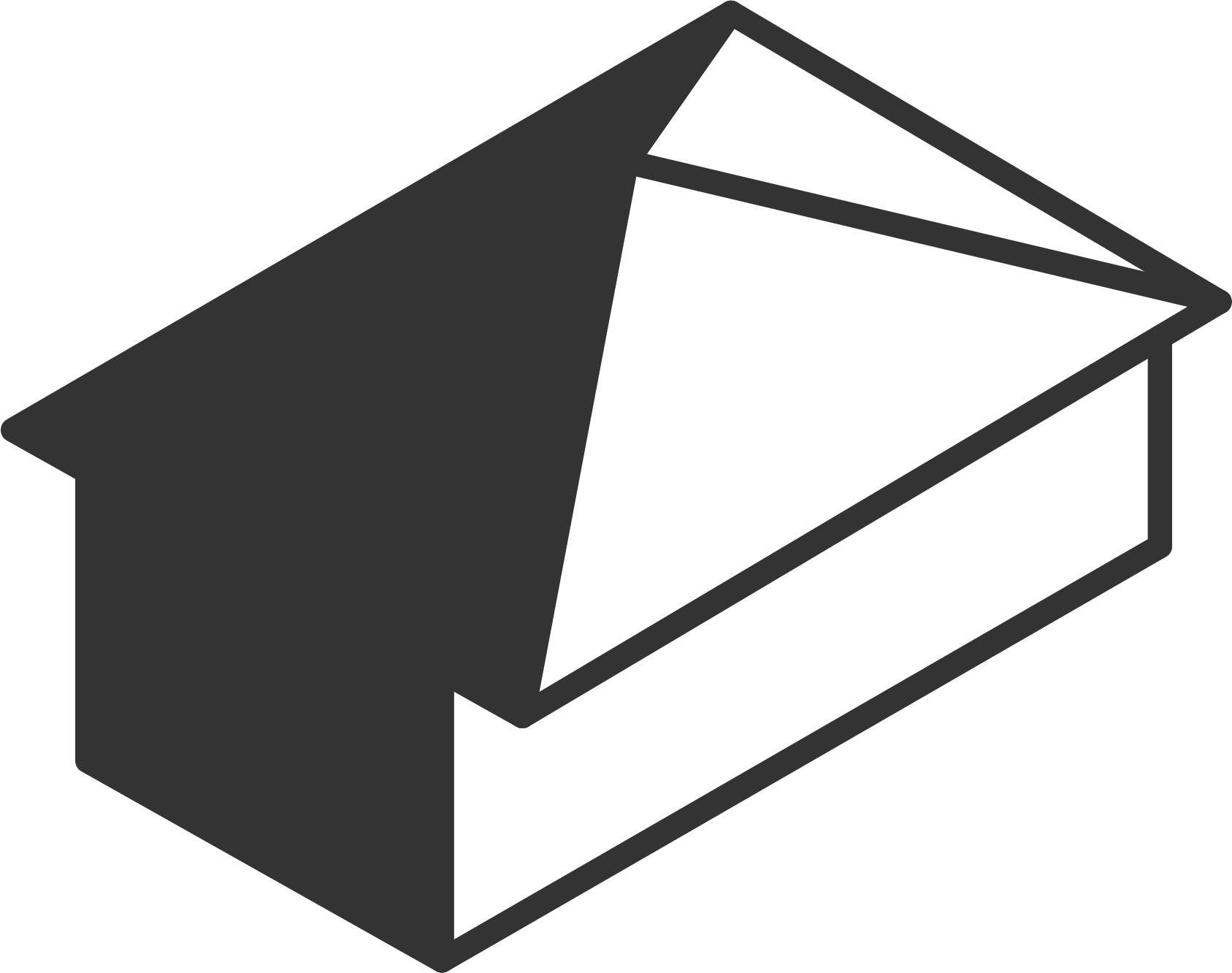 Pyramid Roofs
Pyramid roofs are mostly utilized in smaller buildings such as summerhouses, pool houses, and garages. They are four-sided triangles that slope down, creating a roof that is fairly stable and fairly wind resistant. These roofing Glenview types are commonly recognized as being rather attractive.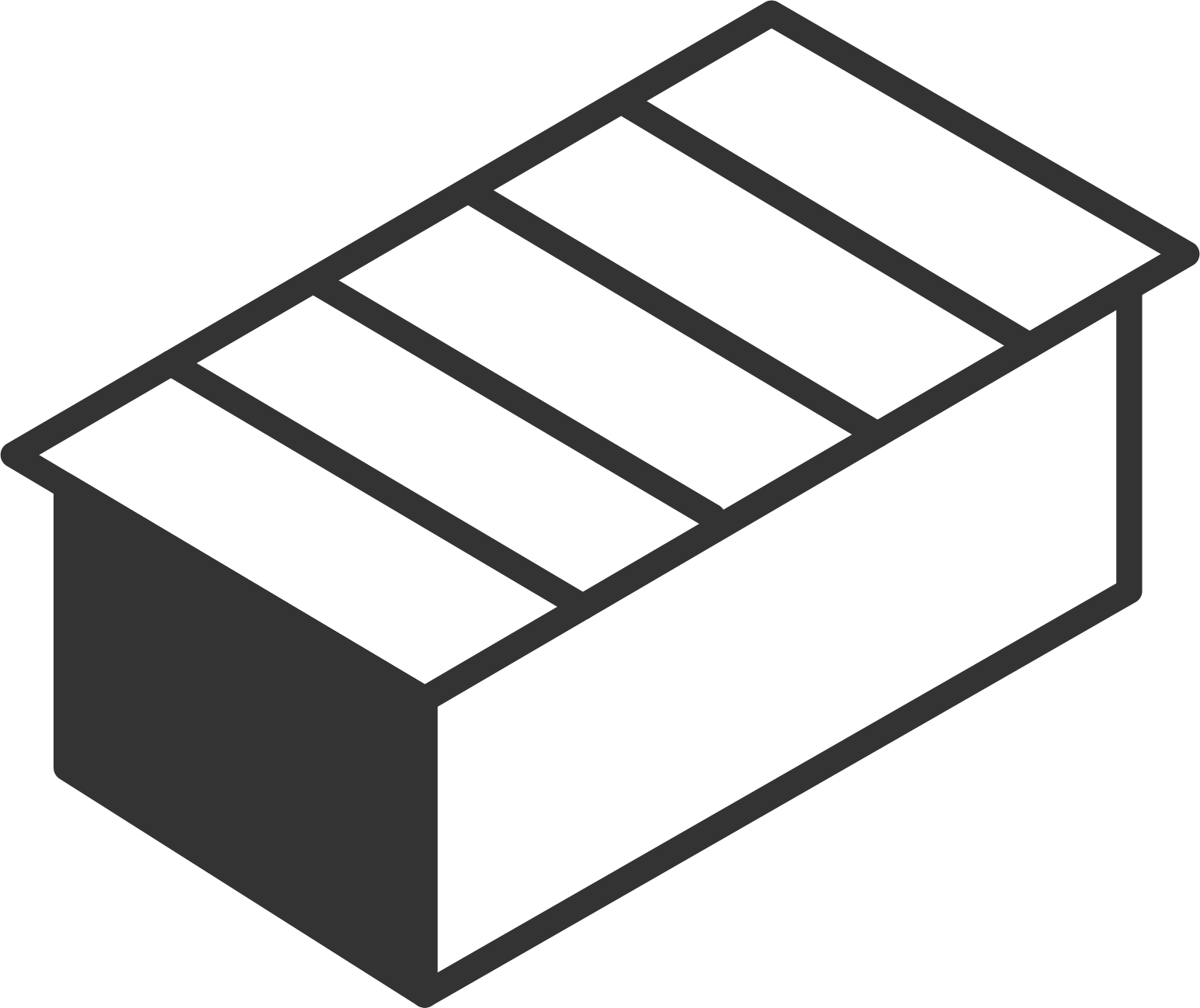 Flat roofs
Flat roofs can be built simply and numerous materials may be utilized to do so. One appealing aspect of them is their potential to be utilized as an extra outdoor living space as well as their simplicity. Flat roofs frequently accumulate debris, dirt, branches, and snow which adds to the maintenance factor.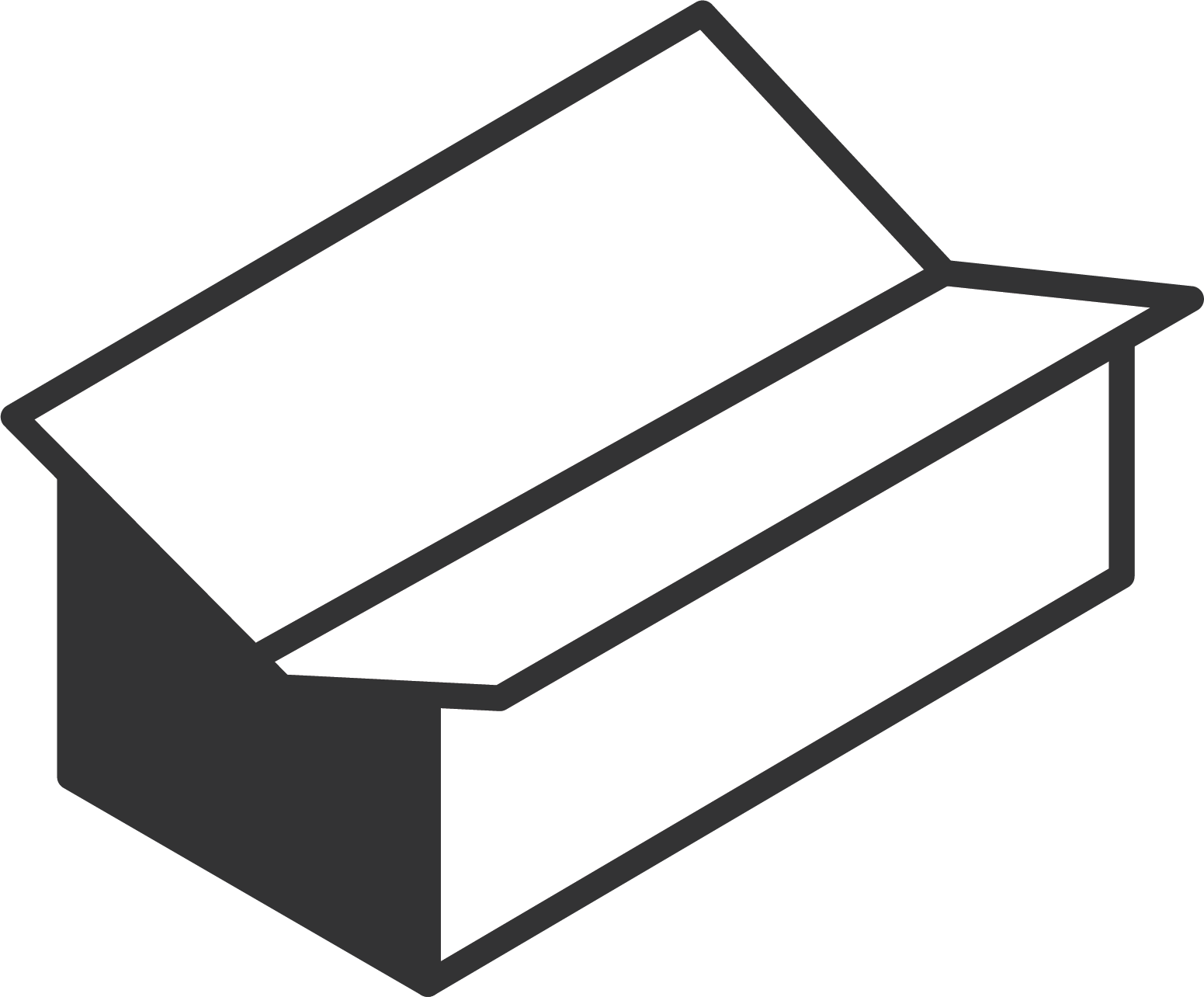 Butterfly Roofs
Butterfly roofs slope inward, coming together in the middle in the shape of a V. It bears a resemblance to the appearance of a butterfly flying. A dominant feature of this commercial roofing Glenview type is its ability to collect rainwater right down the middle spine. It is also quite aesthetically pleasing.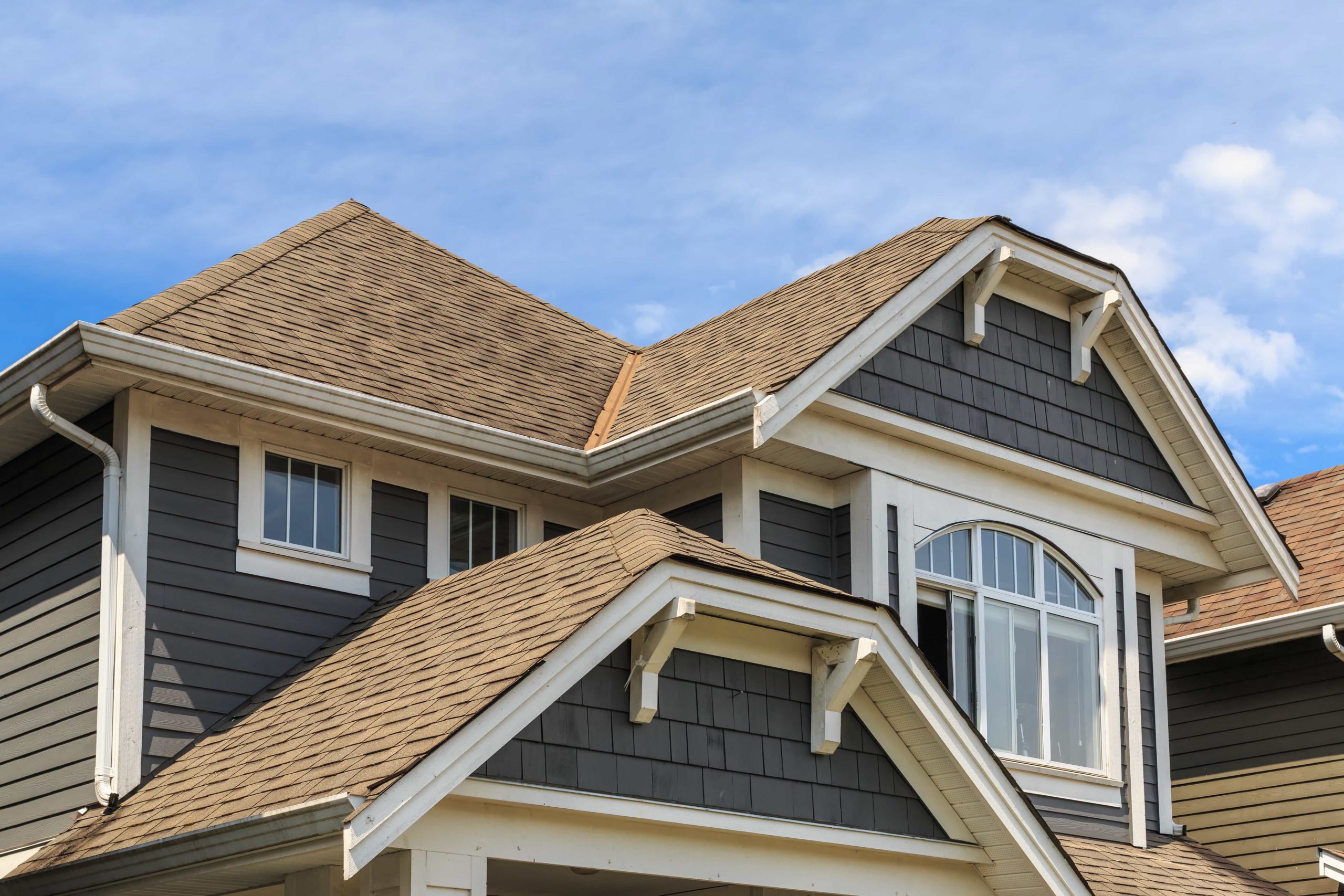 Your roof is the highest part of the house that catches the brunt of wind forces and rain. Your roofing Glenview serves as a helmet for houses and buildings to keep your property safe and your family or employees protected. That is why it is important to maintain the health of your roof and to know when it is time for roof replacement Glenview service.
As time goes by, your roof may deteriorate and needs replacement. If it happens, call the help of a reliable roofing company Glenview. It is necessary to have a trusted roofing contractor to help you maintain your roofing. Whether you need a residential roofing or commercial roofing contractors, Our roofing company Glenview consists of professional roofing contractors that can help you with roof repair, roof replacement or any of your roofing needs. As a homeowner or business owner, it is important to know and be watchful for the signs that can tell you if you need a roof replacement. Watch out for sand-like loose granules on the surface. This serves to direct water off your roof. If you notice that, it means that they are aging and may not serve its function in protecting you. As the roof ages, it will loosen, and you will start to notice some missing shingles. It leads to leaks and will cost you a huge amount of damage.
Any of these cases is alarming and maybe a sign that you need a roof replacement right away. Roof replacement is a big investment and should always be left to the professionals like our roofing contractors Glenview. Do not hesitate to call our roofing company to know more about our services and tips on how to take care of your roofing.
What To Look For In A Roofing Company & Roofing Contractors Glenview
Your Guide to Finding the Perfect Roofing Company Glenview
When it comes to our roofing company Glenview online reviews, it provides legitimacy and how satisfied a particular customer is after service. Instead of relying only on stars, reading through reviews will help you find out specific information. Our commercial and residential roofing company Glenview only has positive stars and with our years of experience, this has taught us how to satisfy customers.
Roofing companies should always look and behave professionally. Our roofing company Glenview consists of secretaries and roofing contractors that are polite and professional. Every person that you will speak with will provide you with respect and seriousness. Call us now and see for yourself!
A reputable company will offer you multiple choices to meet your needs. We at our roofing company Glenview understand that your roof is a big investment which is why it is important to get what you exactly want. Our roofing contractors Glenview do not only deal with roofing services but also with windows, gutters, siding, and masonry. We will listen to your desires and provide you with multiple options.
Answers to Commonly Asked Questions About Roofing Glenview
by AMSTERDAM Roof Replacement - Roof Repair Glenview, IL
As a seasoned roofing company Glenview area, we've heard the same inquiries over and over again. In order to assist you to get the answers you're looking for, our roofing contractors have compiled a short list of the most often-asked questions we receive. Feel free to ask our residential roofing Glenview staff a question if you don't find your topic covered here.
How Do I Know If My House Needs Roof Replacement Glenview Service?
Roofing, whether residential or commercial, has to be replaced every 20-25 years on average, give or take depending on the quality of the last roof replacement and the kind of roofing material. However, our roofing contractors Glenview area are here to help if you're having trouble with your current roof.
What Kind Of Material Will Be Ideal For Your Roofing Glenview Project?
Metal and asphalt shingles are the most common choices for a new roofs. Shingles, being the most inexpensive option, are by far the most used kind of roof material. Metal roofing, which is both contemporary and long-lasting, might be the finest option for your home. Our roofing company Glenview employs experts in roof replacement Glenview area and we can advise you on the best course of action depending on the design of your building and your personal taste.
How Long Does a Roof Replacement Glenview Service Take?
The time it takes to replace a roof depends on a number of factors, including the size of the structure, the kind of roofing you choose, and the efficiency of the roofing company. Roofing that is commercial or very big may take additional time. In order to minimize the disruption to your day, our roofing contractors Glenview move as swiftly as they can.
When I Get A New Roof, How Long Will It Last?
When your roof reaches the 20-year milestone, it's time to give our roofing company Glenview area a call. We provide no-cost roof inspections and recommendations. Proactive homeowners who evaluate their roofs on a regular basis are better prepared for both major roof work like a roof replacement and minor roof fixes like a roof repair Glenview service.