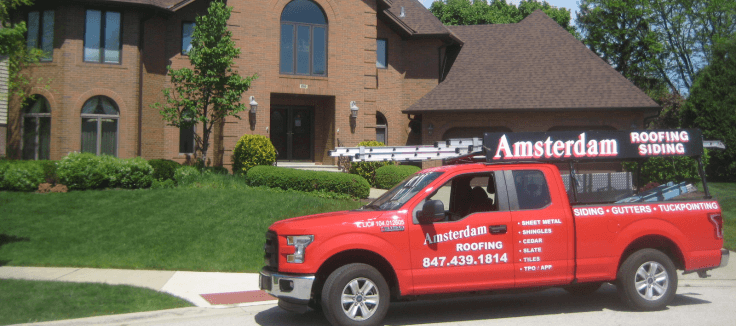 Glenview Roofing Contractors Providing the Finest Service
Amsterdam Roofing Company has been providing quality and affordable services for more than three decades. We can handle any roofing and window services. Whether it is residential or commercial space, our roofing company in Glenview gives you insured roofing contractors that provides superior quality and award-winning customer-service on each and every roof we complete. Our goal is to ensure that your roofs are sturdy and long-serving. We secure the success of our work by using highly quality materials. With just the right combination of beauty, performance, and reliability of our services, we will surely improve your home's value. For all your roofing needs, we got you covered.
The Amsterdam Enterprises – first-class roofing contractors in Glenview
Over the years of our services, we take our work and our reputation very seriously. That makes us the top-notch roofing company in Glenview. We only use the highest quality materials with the best available warranties for your roofing needs. In Glenview, we offer residential, commercial and historic properties services. That's why we ensure you that your place will stay protected for years to come.
Amsterdam's flyers from the 80's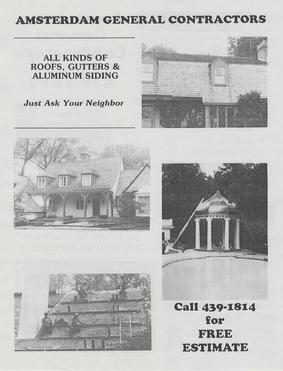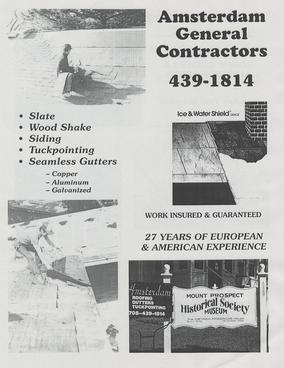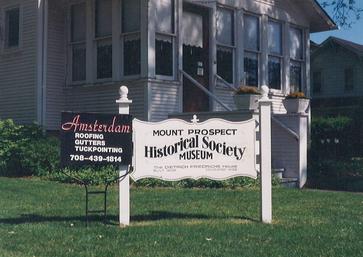 Amsterdam's sign from the 80's
We carefully select each roofing contractor in Glenview and use trade-specific crews for every aspect of your project. This helps us deliver the highest quality of roofing service and provide customer satisfaction. We use our own dump trucks, so we do not inconvenience you with bulky dumpsters during the course of your project. We will obtain any permits that may be required so you can have peace of mind.
At our roofing company, there is no job too big nor too small. Our team can do it all for you and will provide the highest quality of service every time. We attribute the steady growth of our company and on the flow of business to our customers and their recommendations.
During your commercial roofing or residential roofing service, you can expect expert service and impeccable quality. Amsterdam Enterprise will treat you like a family. We appreciate you visiting our site and look forward to working with you.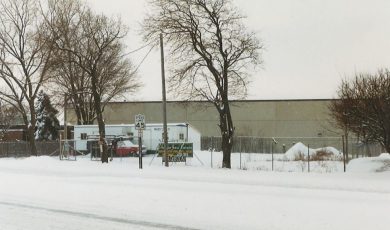 The empty lot we started with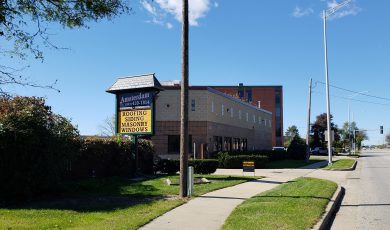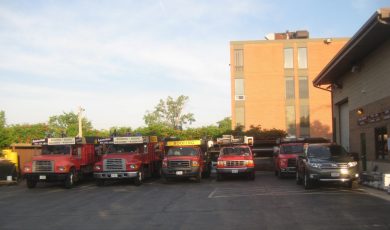 Dependable Top-notch Roofing Company in Glenview
We provide you affordable and quality roofing services. Our 38 years of extensive experience, lasting and thriving in the industry proves that we provide excellent customer services. Quality craftsmanship and design are our key- and our roofing contractors are well trained and experienced and always ready to accommodate your every need ensuring our customers' satisfaction and their roof's long term performance. We provide a wide range of roofing services, such as roof replacement, roof repair, and roof installation. We also offer specialized services that other unseasoned roofing companies do not. We can handle historical restoration and sheet metal work, and work with materials such as copper, slate, and ceramic tiles, and a lot more. If you're in the market for a new roof or repairs in Glenview, you probably know what a big investment it can be. That's why Amsterdam Roofing Company should be your first choice.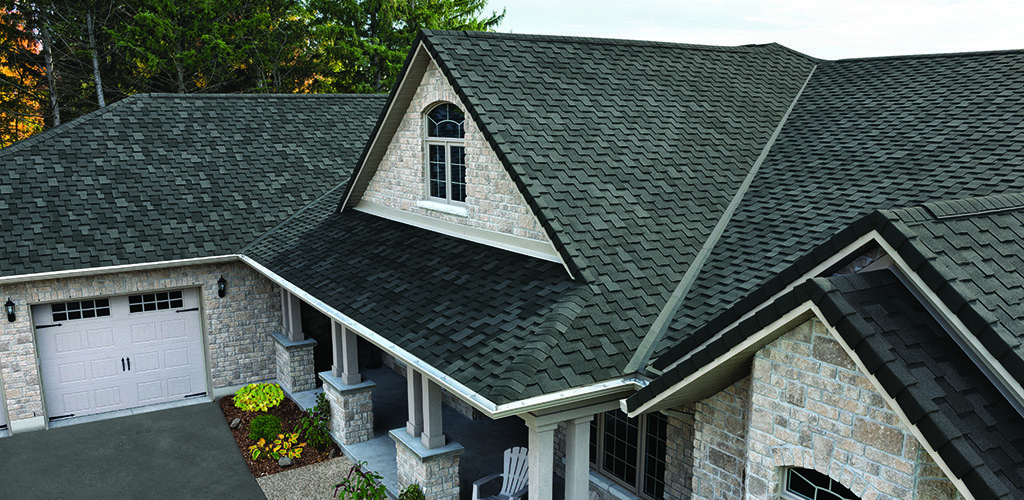 Important Reasons to Keep Your Roof in Good Shape – Roofing Contractors in Glenview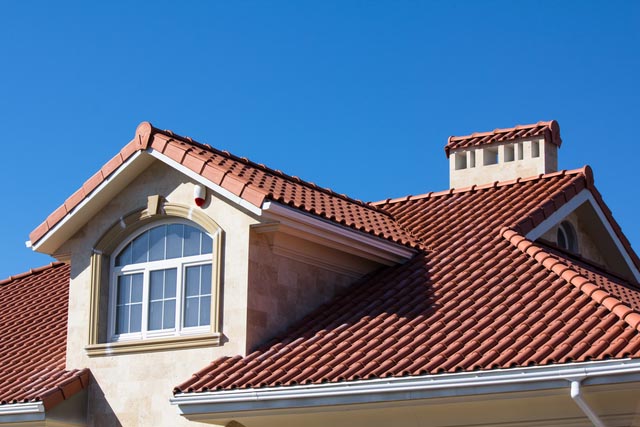 Roof maintenance is crucial in helping you save money. Even the most durable roofing system needs support because it can still have issues, especially after a harsh storm. It is necessary to identify roofing problems early before the situation gets worse. Roofing plays a significant role in maintaining your curb's appeal and protecting your home from the elements. When you have a reliable roofing contractor that takes care of your roofing in great shape, you can reduce the potential issues and avoid premature failure or replacement of your roofs.
Leaking roofs could damage your property's interior, risks the health of your family, and deteriorate the value of your home. That is why it is essential to maintain the condition of your roofing throughout the year. If you have a well-maintained roof, you can rest assured that your home will get sufficient insulation and ventilation, resulting in a maximum comfort level all around.
A roof installed by an inexperienced roofer would create a bigger problem in the future and will have you to spend a lot of money redoing everything. Maintain the aesthetic value of your building and call our roofing contractor in Glenview. We can provide excellent residential and commercial excellent roofing services. We are experienced and skilled in repairing, replacing, and installing roofing to protect your properties.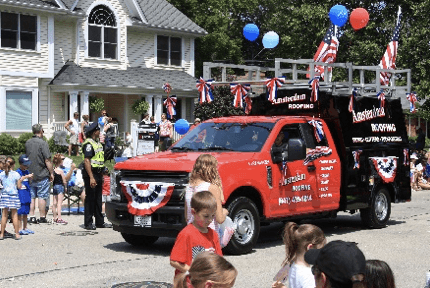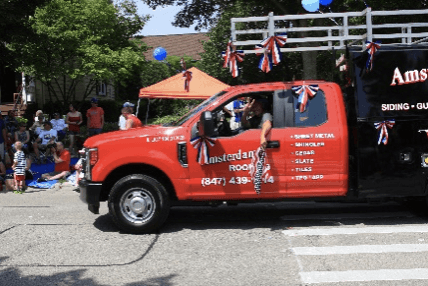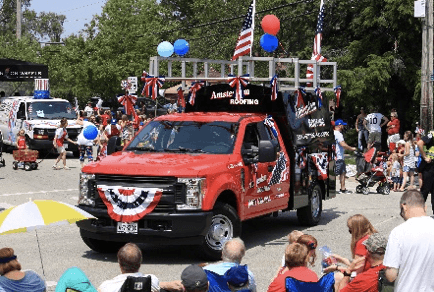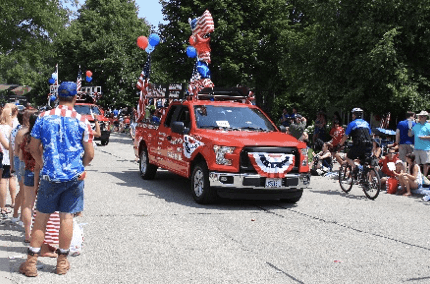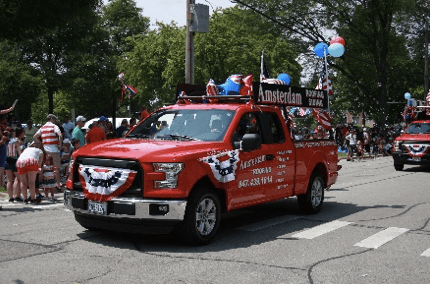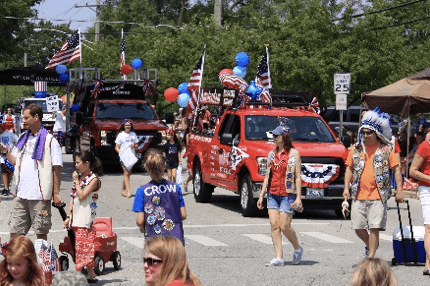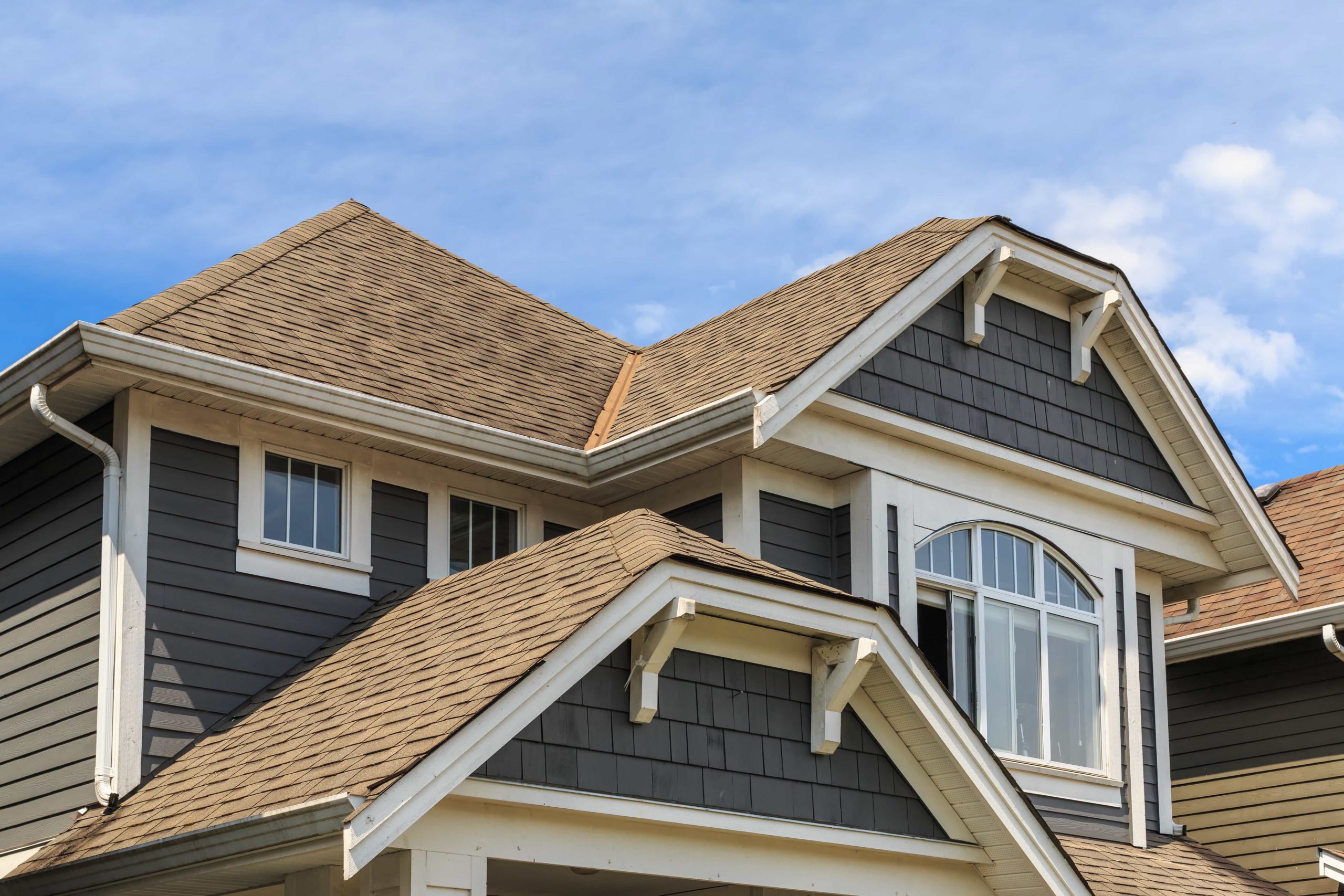 Your roof is the highest part of the house that catches the brunt of wind forces and rain. Your roofing serves as a helmet for houses and buildings to keep your property safe and your family or employees protected. That is why it is important to maintain the health of your roof and to know when it is time for a replacement.
As time goes by, your roof may deteriorate and needs replacement. If it happens, call the help of a reliable roofing company. It is necessary to have a trusted roofing contractor to help you maintain your roofing. Whether you need a residential roofing or commercial roofing contractors, Our roofing company in Glenview consists of professional roofing contractors that can help you with roof repair, roof replacement or any of your roofing needs. As a homeowner or business owner, it is important to know and be watchful for the signs that can tell you if you need a roof replacement. Watch out for sand-like loose granules on the surface. This serves to direct water off your roof. If you notice that, it means that they are aging and may not serve its function in protecting you. As the roof ages, it will loosen, and you will start to notice some missing shingles. It leads to leaks and will cost you a huge amount of damage.
Any of these cases is alarming and maybe a sign that you need a roof replacement right away. Roof replacement is a big investment and should always be left to the professionals like our roofing contractors in Glenview. Do not hesitate to call our roofing company to know more about our services and tips on how to take care of your roofing.
What to look for in a Roofing Company & Roofing Contractors Glenview
When it comes to our roofing company online reviews, it provides legitimacy and how satisfied a particular customer is after service. Instead of relying only on stars, reading through reviews will help you find out specific information. Our commercial and residential roofing company in Glenview only has positive stars and with our years of experience, this has taught us how to satisfy customers.
Roofing companies should always look and behave professionally. Our roofing company in Glenview consists of secretaries and roofing contractors that are polite and professional. Every person that you will speak with will provide you with respect and seriousness. Call us now and see for yourself!
A reputable company will offer you multiple choices to meet your needs. We at our roofing company in Glenview understand that your roof is a big investment which is why it is important to get what you exactly want. Our roofing contractors do not only deal with roofing services but also with windows, gutters, siding, and masonry. We will listen to your desires and provide you with multiple options.