[ist_form_dresser showupload="true" subject="amsterdamcontractor.com qutoe" required="email,phone,name" receiver='' sendlabel='GET QUOTE NOW' redirection='/thankyou/' ]
[/ist_form_dresser]
OVER 19,000 HAPPY CUSTOMERS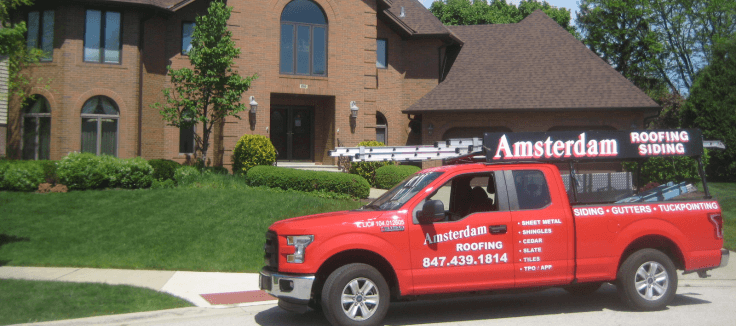 The Highest Quality Service
by Our Roofing Contractors Wood Dale
Welcome to Amsterdam Roofing Company, your reliable roofing contractors for more than thirty years. Our roofing company Wood Dale offers wide-ranging services including residential roofing, commercial roofing, roof repair, roof replacement, and more. Our contractors have the essential skills and proper training to deliver the results you need. We only use high-quality materials and the safest equipment to ensure your highest satisfaction. The experience we gained from our years of serving the community allows us to ensure the quality and beauty of your roof. All of our services come with a reasonable price that you can never find on other roofing companies Wood Dale.
The Amsterdam Enterprises – Best Roofing Contractors Wood Dale
Our years of experience allow us to provide the best roofing Wood Dale services. We offer residential roofing, commercial roofing, as well as historic properties in the lowest price possible. We make sure that every roof we provide is aesthetically satisfying and extremely durable. If you need someone to do your roof, we are your best option.
Amsterdam's flyers from the 80's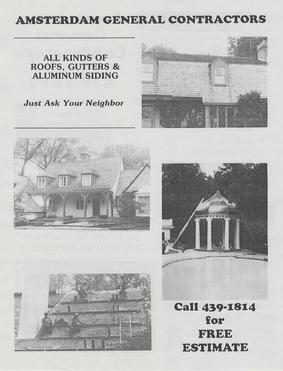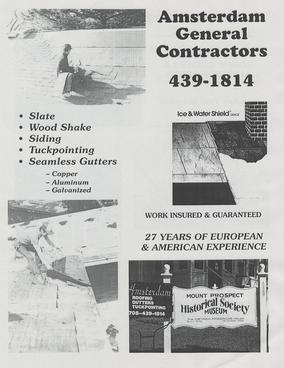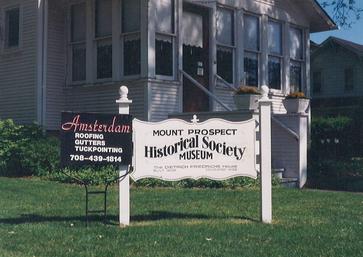 Amsterdam's sign from the 80's
We carefully select each team member and use trade-specific crews for each roof repair or roof replacement Wood Dale project. We are one of the roofing companies that deliver the highest quality of work and customer satisfaction. We use our own dump trucks, so we do not inconvenience you with bulky dumpsters. When you need permits, we will get it done for you. We take care of all the details, so you don't have to!
There is no job too big nor too small, give us a call because we can do it all! We dedicated ourselves to our customers by providing the highest quality of roofing services. The steady growth of our company and the flow of business is all because of our customers and their recommendations.
When you should choose our roofing company Wood Dale, you can expect expert service and impeccable quality of work. Thank you for taking a look at our roofing site. We look forward to working with you!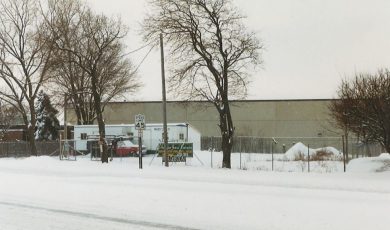 The empty lot we started with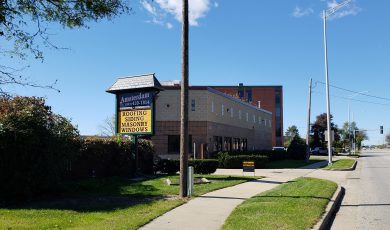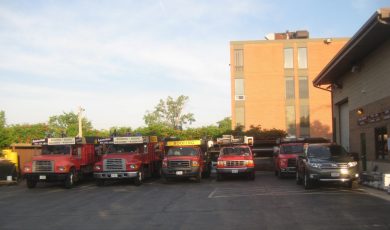 The Most Trusted Roofing Company Wood Dale
If you are looking for the highest-quality roofing Wood Dale services that you can trust, head straight to Amsterdam Roofing Company. We provide the most affordable services within our 41 years of experience of leading and excelling in the industry.
We provide a wide array of roofing services, including Roof Repair, Roof Replacement, and Installation. Unlike other roofing companies, we also specialize in services such as Sheet Metal Work and Historical Restoration to different working materials like Slate, Copper, Ceramic, Tiles, and many more. We have experts that can guide your every decision and provide what you need to make your imagination come true. Our goal is your approval and happiness. If you need a reliable roofing company Wood Dale to accommodate your roofing needs and nearby areas, reach us out, and we will be there as fast as possible.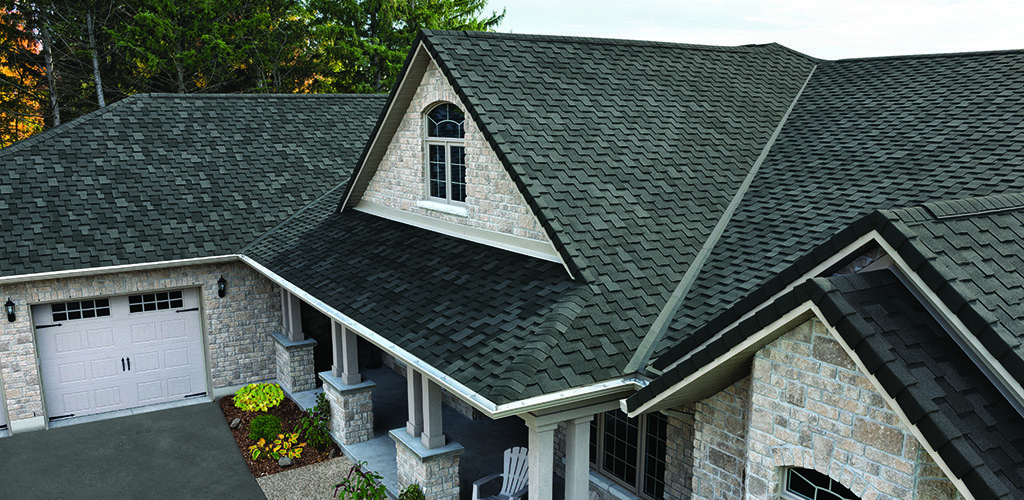 Important Reasons to Keep Your Roof in Good Shape – Roofing Contractors Wood Dale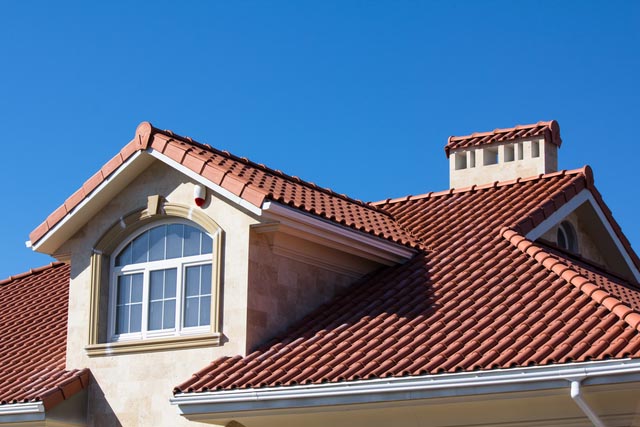 With the changing season, keeping your roofing Wood Dale well-maintained is necessary because of the protection that it gives to your family. No matter how durable your roofing system is, it can still be damaged because of the harsh weather and other elements. Regular maintenance can have a significant impact on your home. You can prevent serious issues that are more expensive to repair. Even the smallest leak can result in a bigger problem in days. Neglecting your roof may cause leakage, thus increases mold and mildew that leads to serious health issues like rhinitis, asthma and inflammation attacks, and nasal congestion. Leakage also damages the interior of your house and appliances and your family's health. Also, your roofing Wood Dale makes a big impression in your curb appeal because it is a highly visible element. It is essential to choose a reliable and expert roofing contractor to have your roofs checked, maintained, and prolong its service. Our roofing company Wood Dale is experienced and only uses the best roofing material to ensure its longevity and performance. We will make sure that no foreign stuff like water or soil will find its way into the structure of your building.
Always remember that it is easier to repair minor issues than replacing the whole roof. Turn on to our roofing company Wood Dale to check your roofing and catch problems early to deal with it more manageable. Our professional roofing contractors Wood Dale serve residential and commercial properties.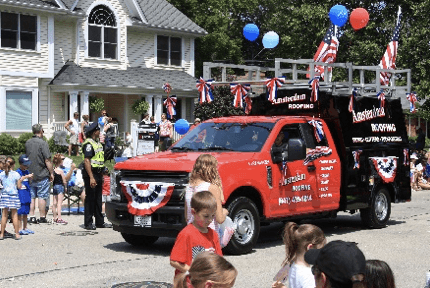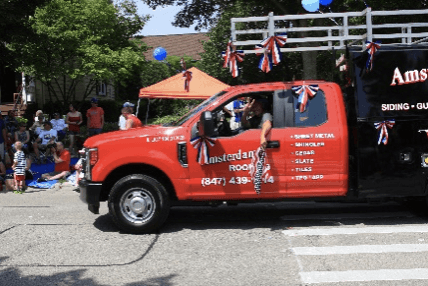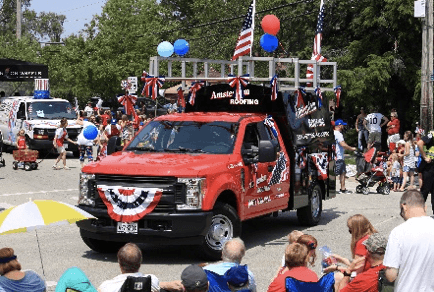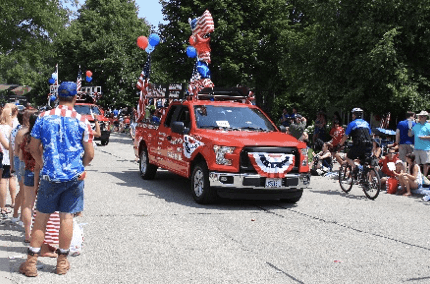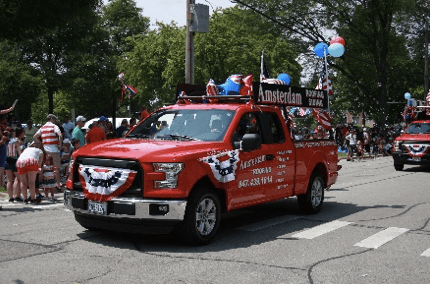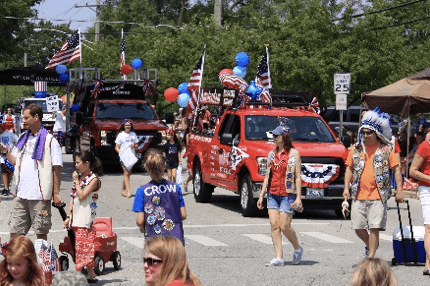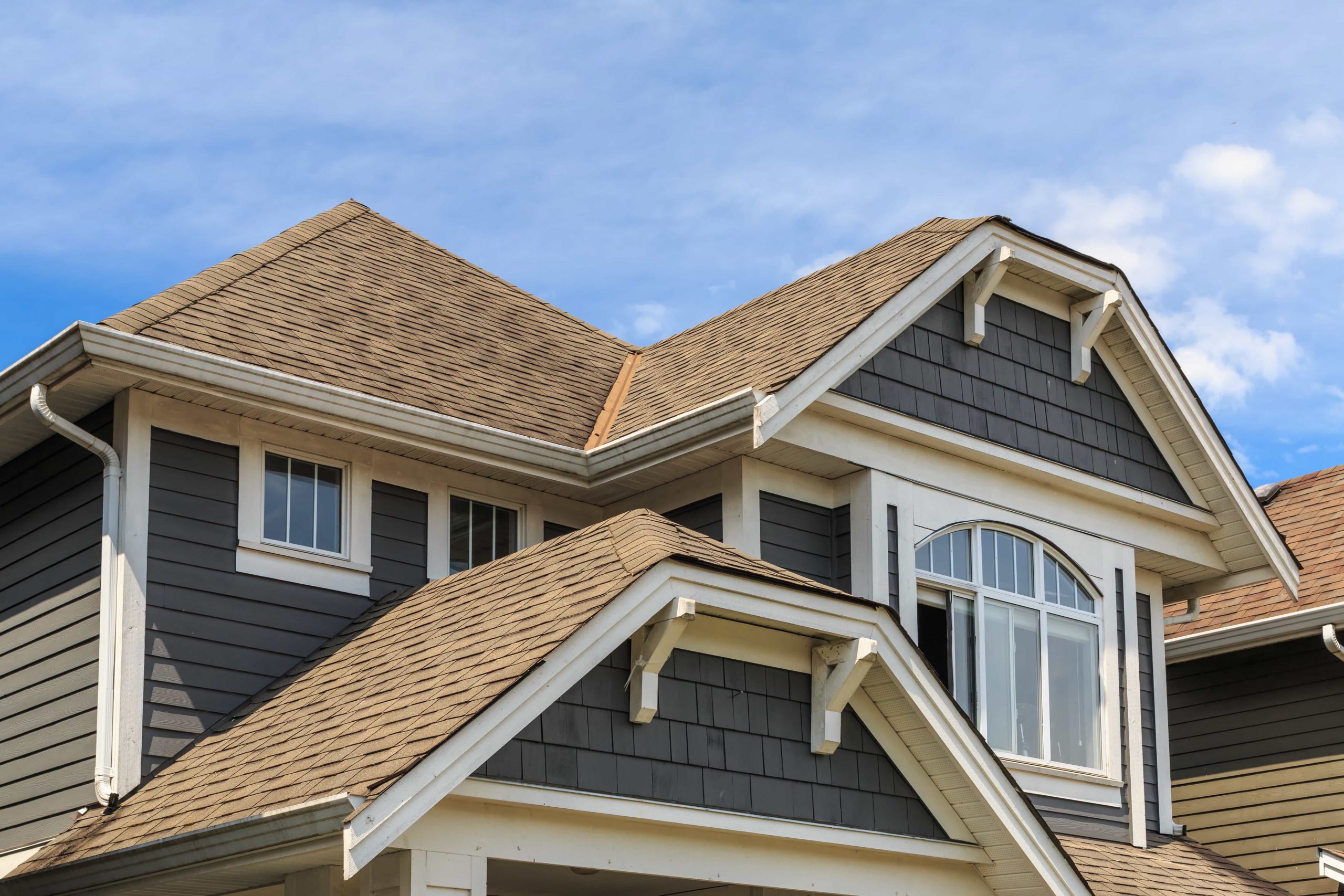 Your roof provides you defense against wind, snow, hail snow, rain, and sunlight. It is located above you every day, but you rarely think about keeping it in shape unless you experience severe weather or leakage. Every single day your roofing is vulnerable to elements and weather hazards that contribute to its deterioration. That is why it is important to find a reliable roofing company Wood Dale to take care of and maintain your roof to avoid an often roof replacement. Roof maintenance may mean to minimize future and unexpected cost. When in search of roofing companies, choose the one who can guarantee you an honest and excellent roof repair or roof replacement Wood Dale.
Our roofing contractors Wood Dale ensures you that you will get an honest and fair service according to your needs. Whether it is a residential roofing or commercial roofing Wood Dale, you need to watch for some warning signs that you need a roof replacement. Check how old your roof is. If it is more than 20 years, you may need to consider replacing it. Look for curling shingles, or if there are any missing shingles. It is also best to check your energy bill. If you notice a sudden increase, this may mean that your cooling or heating bills have gone through the roof, and your roofing is not performing efficiently. Another is to check if you can see the sky from your attic.
Your roof may have holes and leakage that will result in bigger damage in the future. If you notice any of these signs, it is vital to have your roofing contractor check the condition of your roof and prepare for a roof replacement. Our roofing company Wood Dale is fully licensed and will help you with any of your roofing needs. To learn more about our roofing services, contact us today.
What To Look For In A Roofing Company & Roofing Contractors
Wood Dale
Most homeowners read online reviews to determine the quality of a local roofing company and how legitimate it is. Instead of looking through the ratings, it is imperative to read all the reviews to get specific information. Our roofing contractors in Wood Dale are professionals and hardworking. That is why it reflects our company reviews.
Roofing companies must always observe professionalism. A reliable company has professionals and treats every customer with the utmost respect. When you work with our roofing company in Wood Dale, you can rest assured that our professionals will arrive in your place on time, dressed appropriately using our company vehicle, and your roofing project will be successful.
At times, hiring a trustworthy partner for your roofing is everything. Our roofing company in Wood Dale is committed to providing quality services and deals not only with roofing but also with gutters sidings, windows, and masonry. We offer multiple choices to meet your needs, and we listen to your requests and give various solutions.
Answers to Common Questions About Roofing in Wood Dale
by AMSTERDAM Roof Replacement - Roof Repair Wood Dale, IL
Over the years, as a professional roofing company Wood Dale, we have been asked some common questions about roofing many times. So our roofing contractors Wood Dale have formulated a list of the most asked questions. But if you don't see your question here, we can help. Call us for the answers you need.
Will I be able to tell if I need a roof replacement?
Your residential roofing and commercial roofing Wood Dale will likely require a roof replacement about every 20 to 25 years. Although, it can depend on the roofing material chosen and the quality of the previous roof replacement. But if you detect any problems with your current roof, call us and speak with one of our professional roofing contractors Wood Dale to handle it properly.
How do I choose the right material for my roofing Wood Dale?
The most popular roofing solutions today for a complete roof replacement Wood Dale are asphalt shingles and metal roofing. Shingles are the most economical, and so are the most commonly used in the country. Metal roofing, on the other hand, is more modern and extremely durable. Count on our roofing contractors Wood Dale for your roof replacement and we can help you make the right decision based on the building structure and your preference.
How long can I expect a roof replacement Wood Dale to take?
The time required for a roof replacement Wood Dale project is dependent on building size, the roofing material selected, and the efficiency of the roofing contractors. Commercial roofing and larger residential roofing in Wood Dale may require more time. While a common roof can take a couple of days to complete, our roofing contractors Wood Dale work hard to get the job done quickly so that we do not interfere with your daily routine.
How long should my roof  last?
At the 20-year mark, the best thing for your roof is to contact our professional roofing company Wood Dale. We will assess the status of your roof providing you our best recommendation and a free estimate. Proactive homeowners that have regular roof inspections can better plan for any roof repairs Wood Dale, or if necessary, a roof replacement.
Various Roof Designs, Roof Shapes, and Roof Styles
Amsterdam Enterprises – Expert Residential & Commercial Roofing Company Wood Dale
There are a few different options for roof designs and styles that are built into homes and commercial properties, including Saltbox, Mansard, Gambrel, Pyramid, Flat, and Butterfly roofing Wood Dale.
The style of roof on your building will determine what kind of roofing materials you may use. Our experienced roofing contractors Wood Dale are available to help with great advice that can lead you to make the right choice. We offer expert roof installation, roof repair, and roof maintenance on both residential and commercial roofing Wood Dale.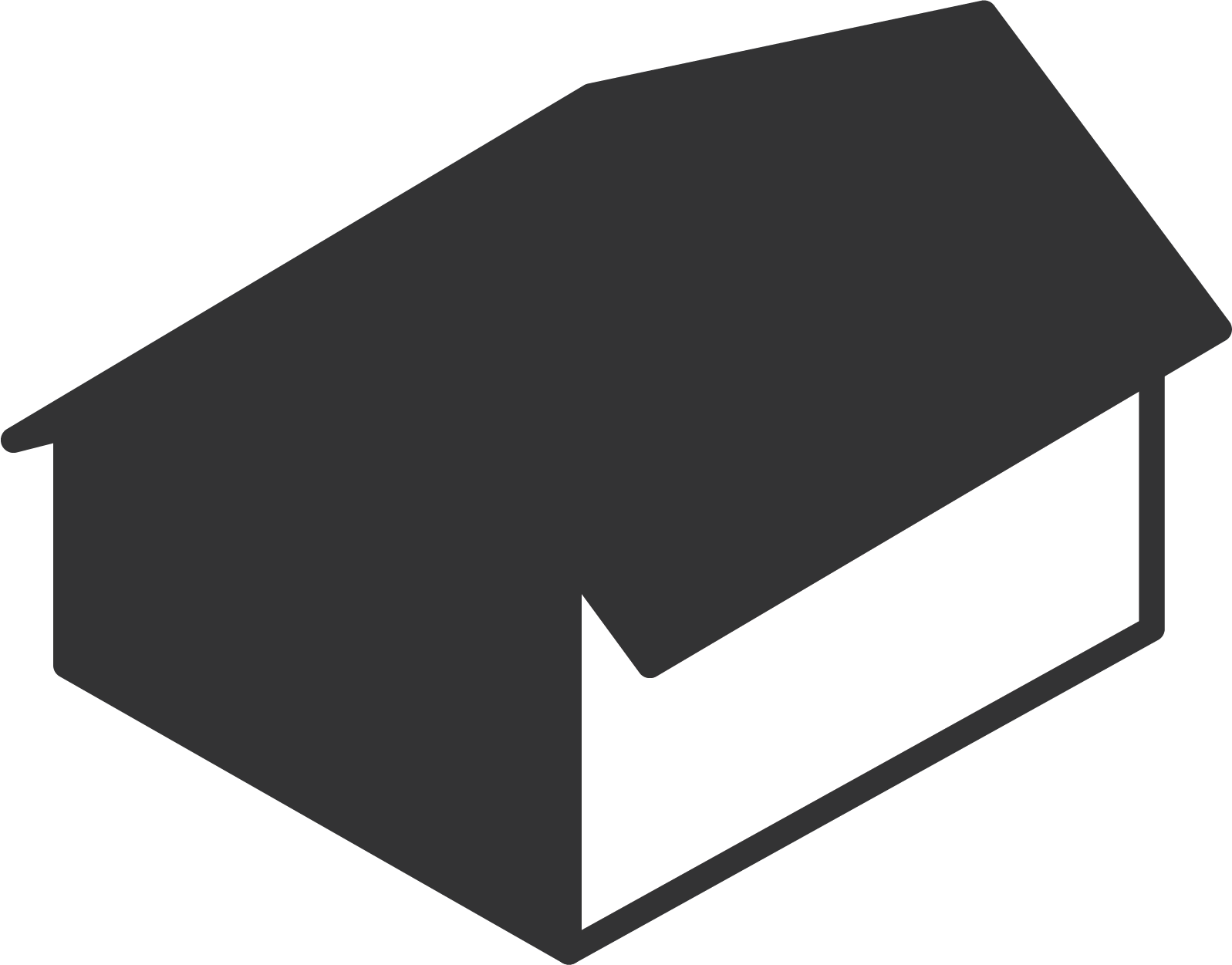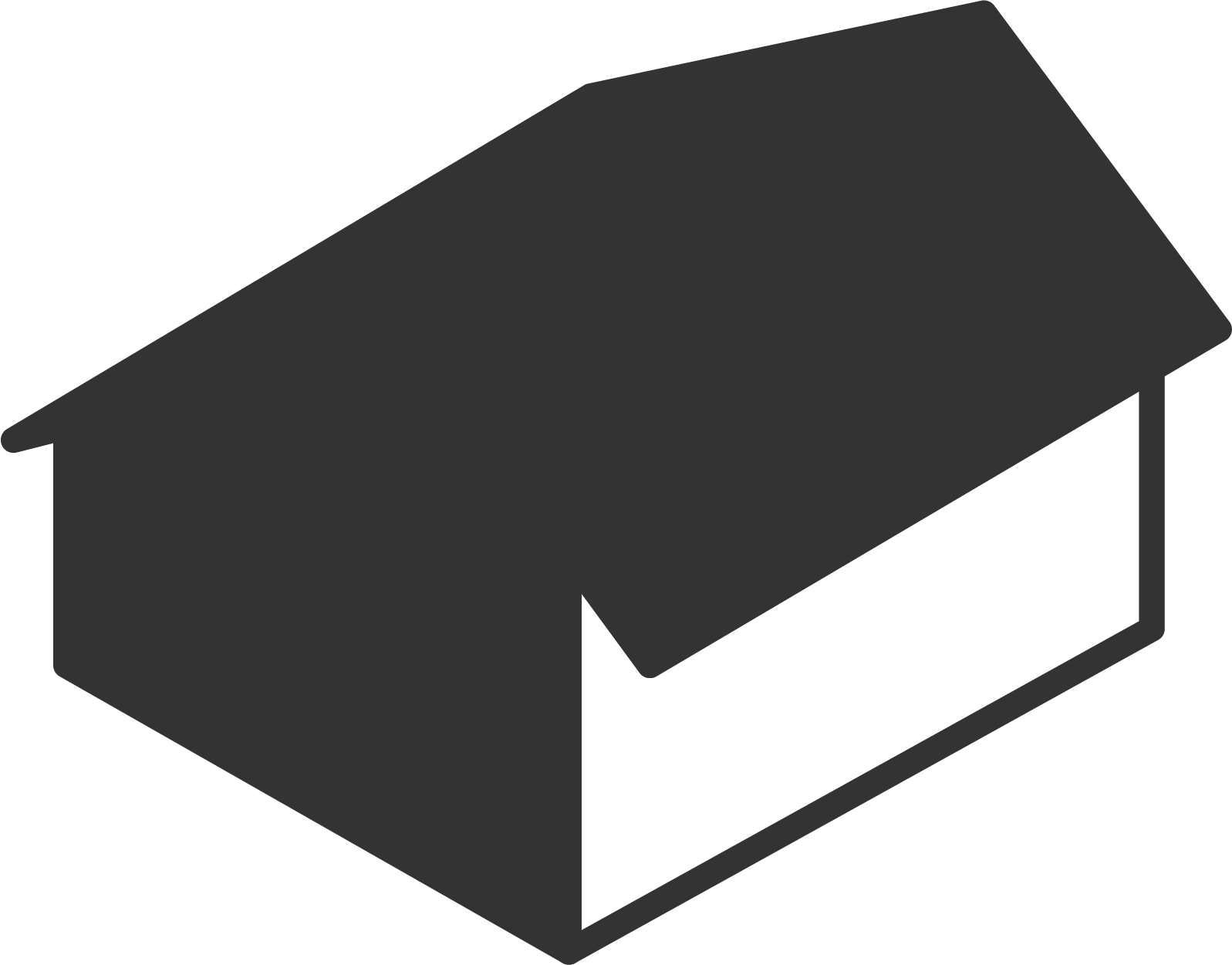 Saltbox Roofs
Split-level homes consist of a single-story on one side of its structure, which makes it perfect for adapting a style such as a saltbox roof. This unique roofing style found in residential areas like Wood Dale are ideal for giving a home a nice appeal. In addition, customers can be pleased with a saltbox roof's display of an attractive long pitch and asymmetrical features while offering great wind resistance.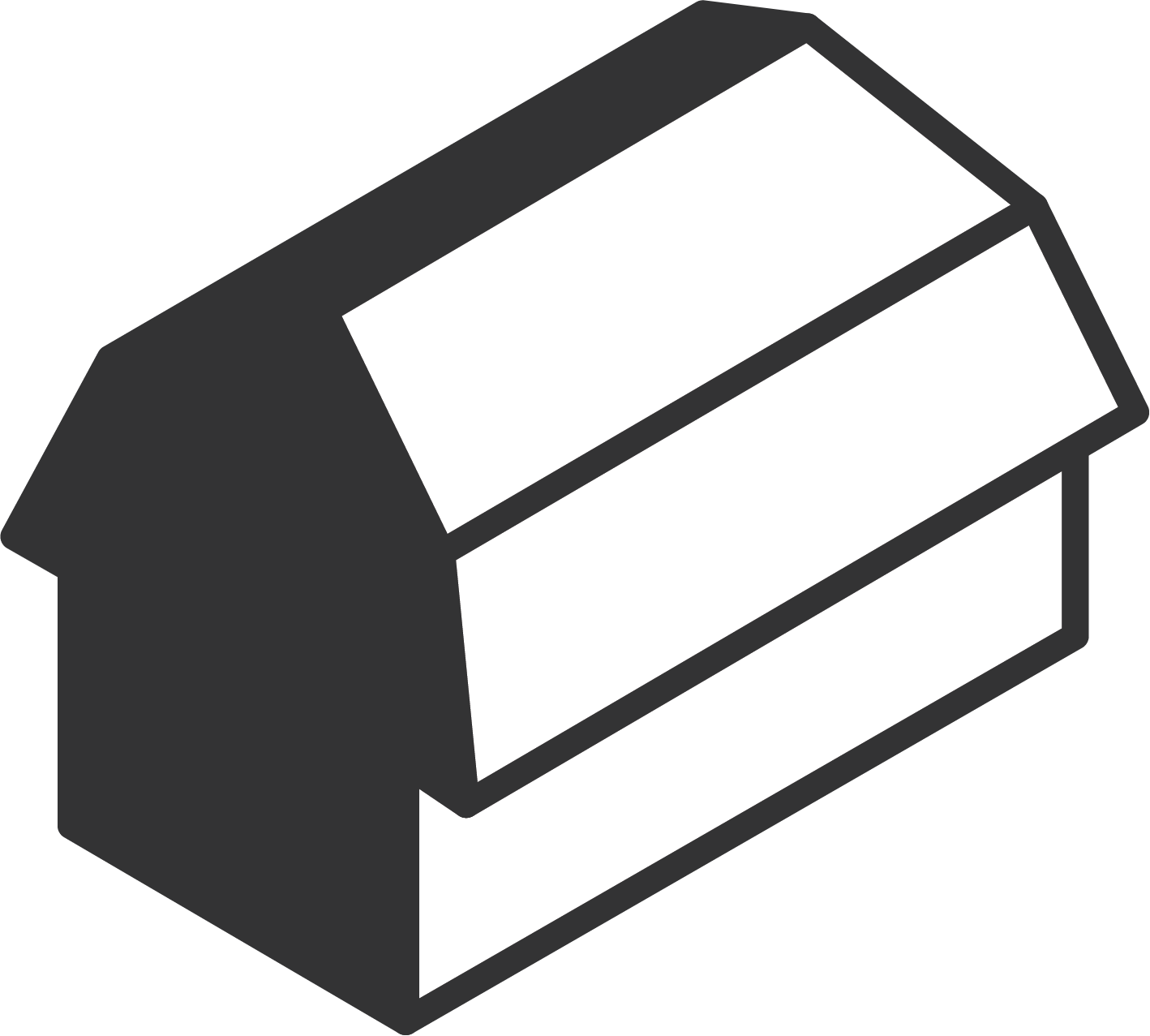 Mansard Roofs
This a-typical type of residential roof is being offered more and more among roofing companies Wood Dale and has become increasingly popular due to its potential for creating an opportunity to build additional storage or living space beneath the top portion of the roof. Mansard roofs are of a four-sided structure with two slopes over side, but with the lower portion of the roof being typically steeper which could mask the view of the top roof slope.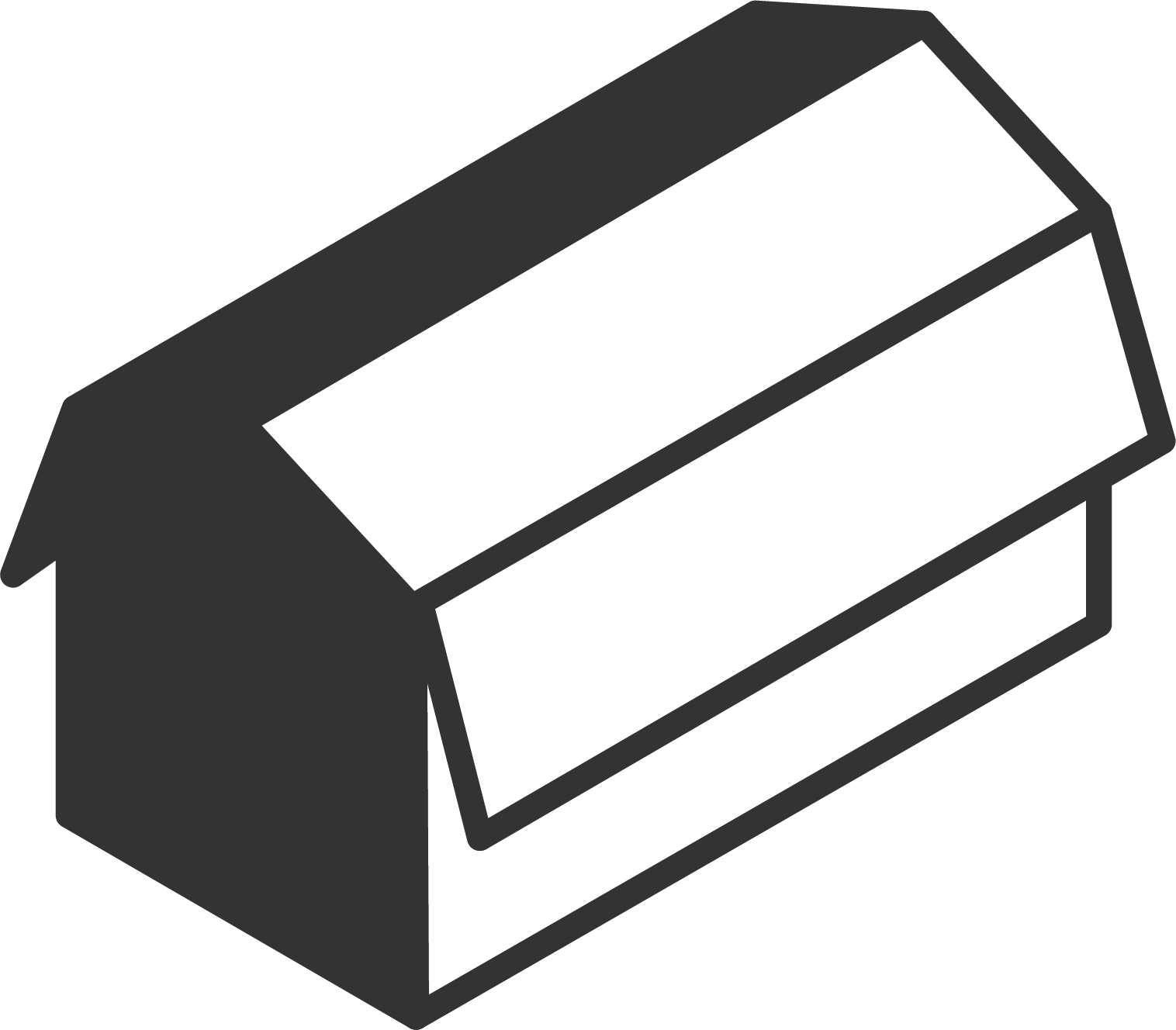 Gambrel Roofs
Gambrel roofing or Dutch Roofing as it's generally referred to in Wood Dale, has similarities to Mansard roofing in that there is an upper slope and a steeper lower pitch. But Gambrel roofs have larger overhangs around the building facade and also feature gables on both ends to secure the roof structure.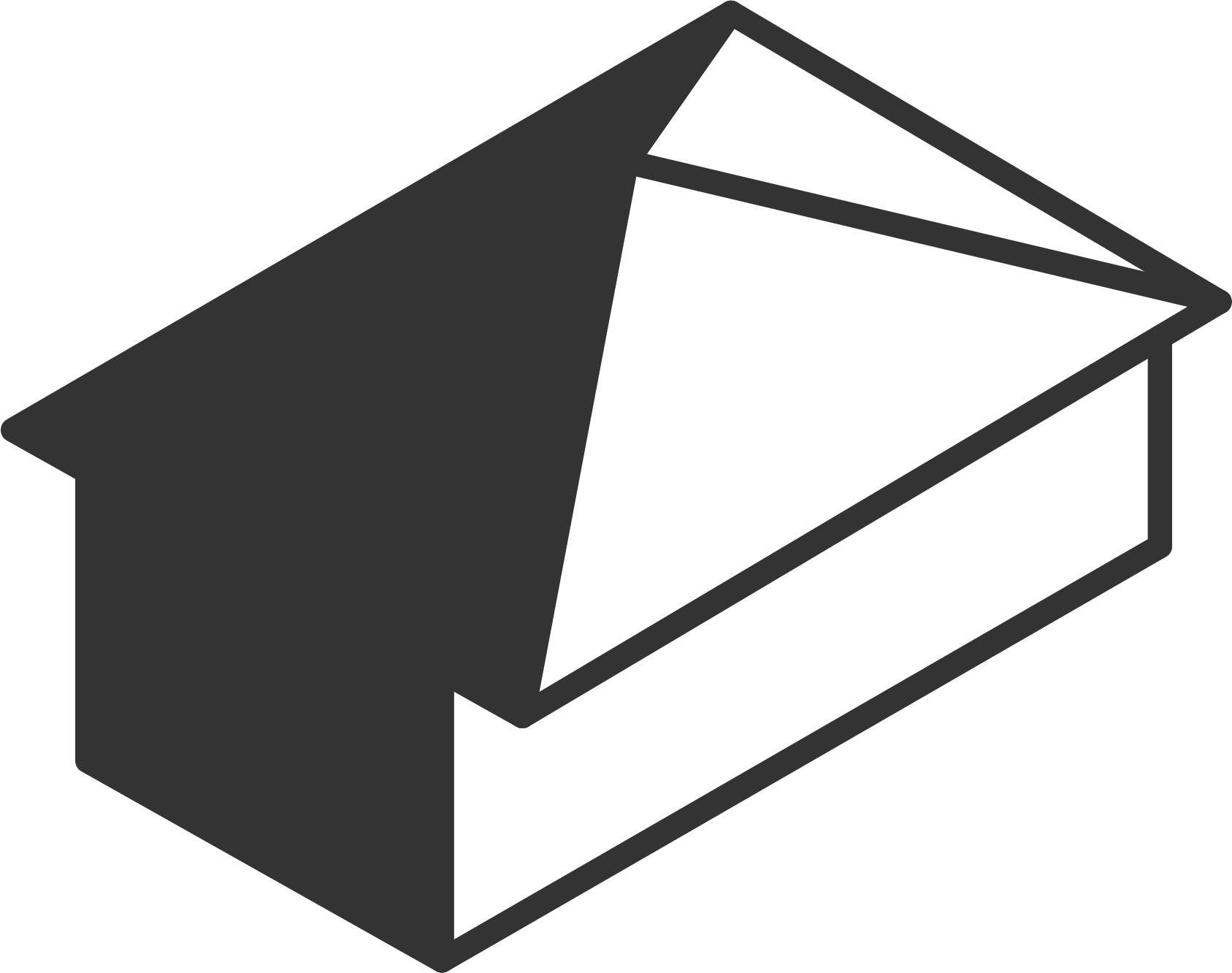 Pyramid Roofs
Pyramid roofs can be likened to a four-sided triangle sloping down from a single peak which brings stability and wind-resistant properties. Pyramid roofing brings a beautiful image to Wood Dale residents and can usually be seen on top of smaller structures such as pool houses, garages, and cottages.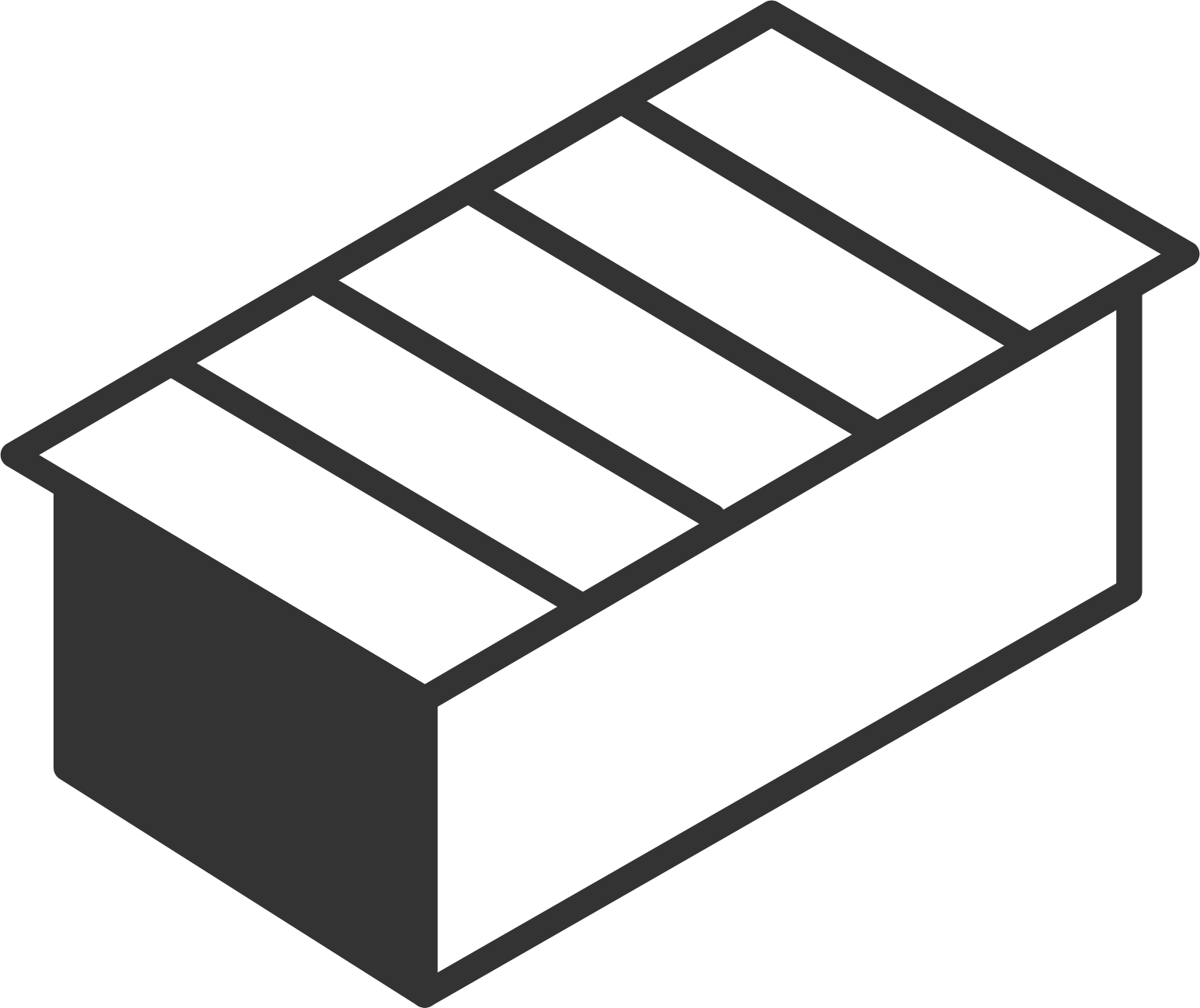 Flat roofs
Roofing companies Wood Dale have the expertise to know what best suits your needs and generally utilize flat roofs on commercial roofing projects. However, this style offer's homeowner's the opportunity to do something even more appealing to their space designed for outdoor leisure. Flat roofing can be completed using a range of materials, including stone or gravel.It is important to note that flat roofing tends to accumulate debris and dirt, branches, and snow, so a regular maintenance schedule should be maintained.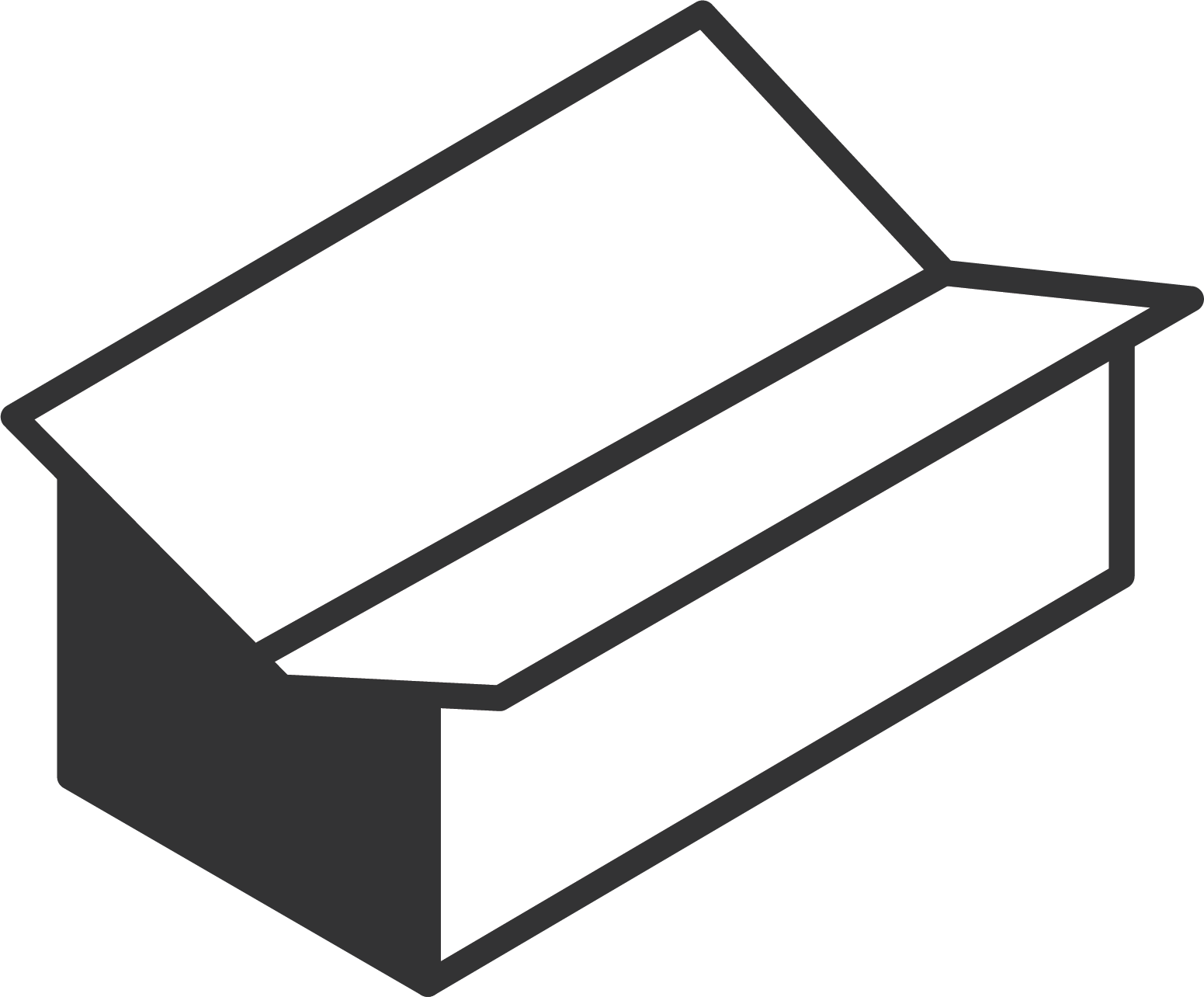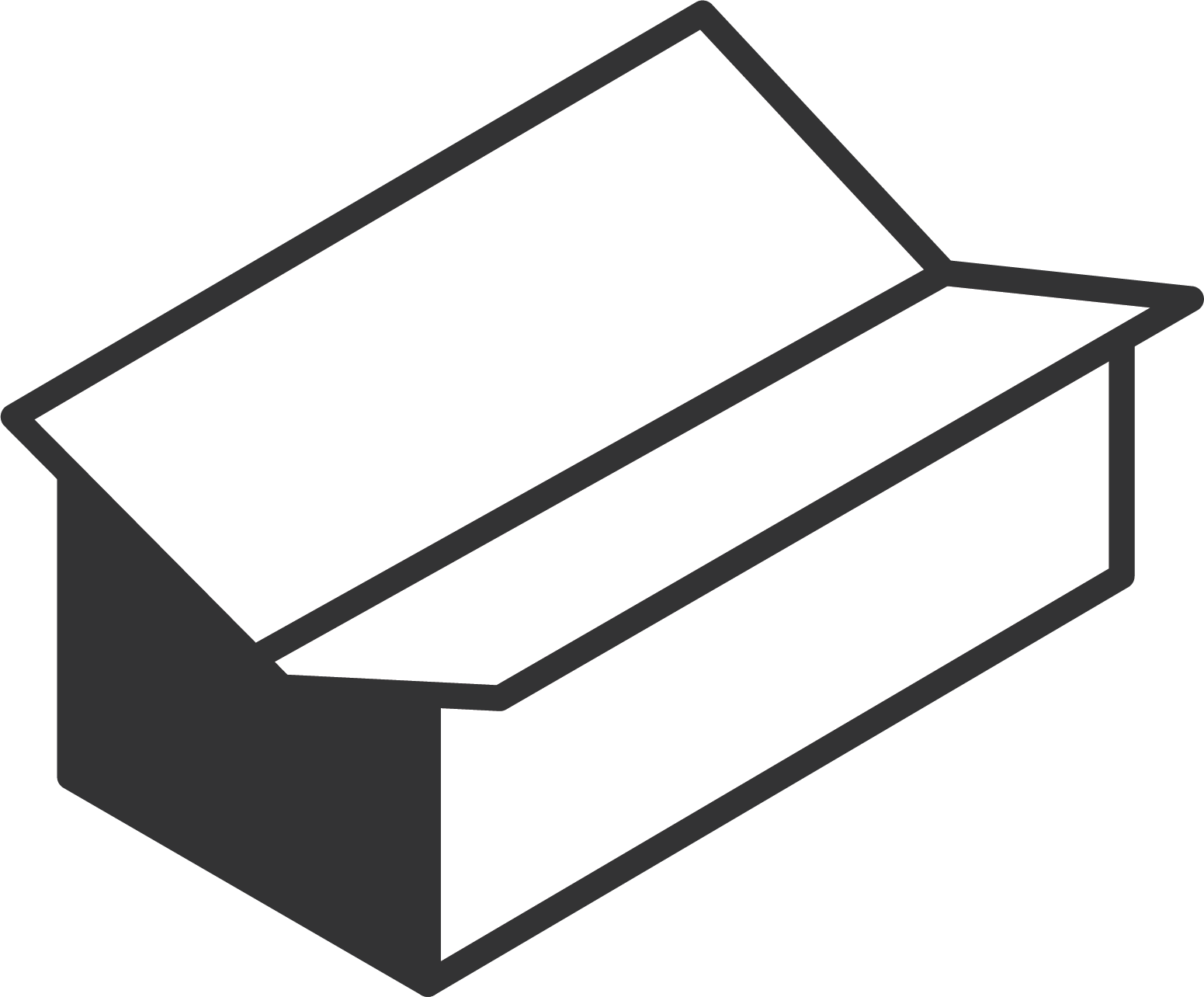 Butterfly Roofs
Our roofing company Wood Dale highly recommend this roof style due to its beauty and ability to shed rainwater along the middle spine.A butterfly roof forms a V-shape by sloping in on itself with each side meeting its counterpart in the middle; thus resembling a gorgeous, flying butterfly.