Amsterdam Roofing Companies | Roofing Contractors, Roof Repairs
Contact Info
You can visit us and contact our office in Chicago Elmwood Park:
Office hours:
Monday – Friday 8:00AM – 4:00PM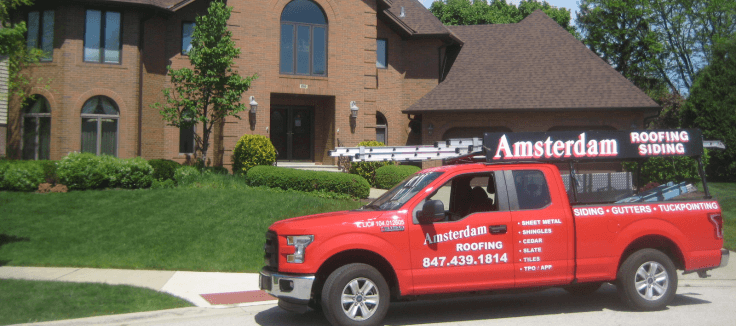 Top-notch Service By Local Elmwood Park Chicago Roofing Contractors
Providing world-class service is our aim here at Amsterdam Roofing Company. With over thirty years of experience in the industry, we continuously strive to bring you excellent services in Elmwood Park Chicago. From the roof to the windows of your home or business space, we've got you covered. We only use the finest materials to ensure the quality of your roof. We value your money, so provide the most cost-efficient services, and make sure that your roof will last a lifetime. Our well-trained and experienced roofing contractors will help you realize your ideas.
The Amsterdam Enterprises – roofing contractor champions in Elmwood Park Chicago
Thriving in the industry for years is a confirmation that we are the champions in providing first-class roofing service in Elmwood Park Chicago. We can take care of not only your residential roof or commercial roof, but we also specialize in handling historic buildings. If you are looking for a roofing company who can make your roof look great and long-lasting, get in touch with us.
Committed to Bringing First-Class Roofing Services in Elmwood Park Chicago
We excel in what we do, and that is to provide you with pocket-friendly and quality roofing services. Amsterdam Roofing Company has been in the business for over three decades – an unmistakable proof that customers are satisfied with the work that we do.
The services that we offer are not limited to roof replacement, roof repair and roof installation of your residential and commercial spaces.We also do historical restoration and sheet metal work. We can work with different materials like copper, slate and ceramic tiles. Our roofing contractors are all trained and ready to give their expert opinion while still obliging to your requirements and ideas. We aim to satisfy your every roofing service needs. Reach to us for your roofing services in Elmwood Park Chicago. We've got you covered.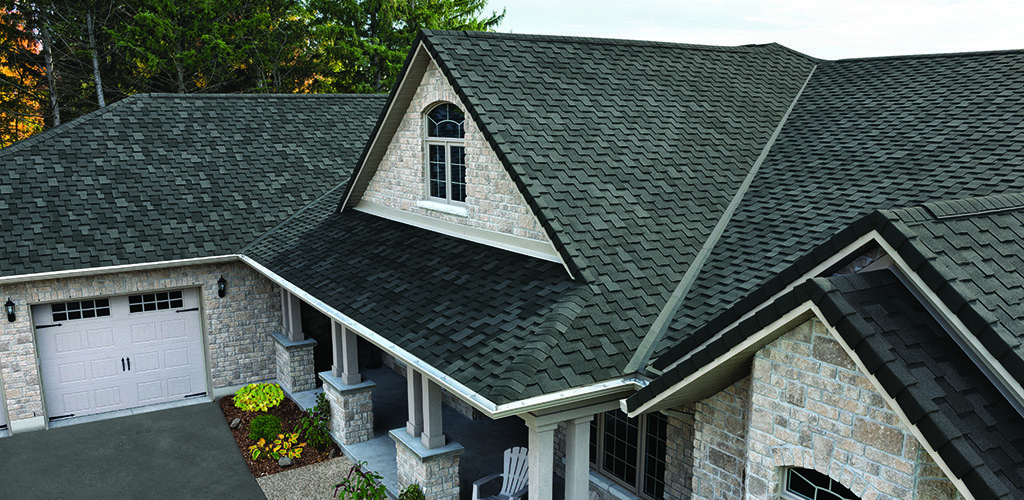 Important Reasons to Keep Your Roof in Good Shape – Roofing Contractors in Elmwood Park Chicago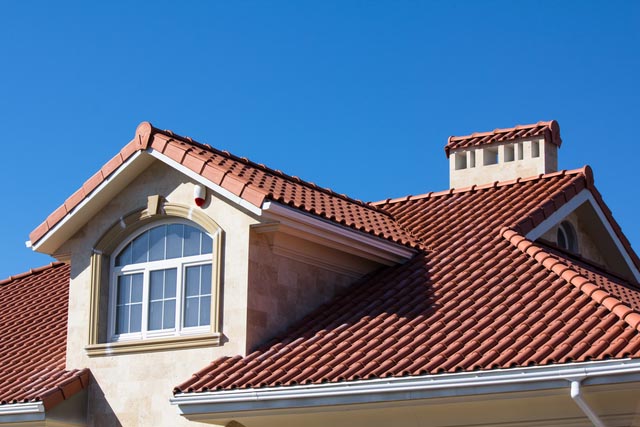 Knowing that you have a roof over your head is settling and safe. Unfortunately, a homeowner's roofing is the most overlooked part of a home. Waiting for significant damages may not be the best decision since it can be too costly and complicated to fix.
A well-conditioned roof has a lot of advantages for you and your family. One of the main benefits is providing comfort to you and your family. In order to achieve this, your roof should have proper insulation and ventilation. It can keep the indoor temperature of your home steady. If your roof has leaks, it is prone to mildew and mold, which can be a health threat to the household members. Mold and mildew can spread quickly on your roof, which means it will be more complicated and costly to fix.
Our roofing company in Chicago has experienced all the problems possible throughout the years. We are well experienced when it comes to roofing repairs and replacements. Our company only uses the highest quality materials to ensure that your roof would not only look beautiful but will also last you for years. A proper conditions roof is a comfort for you and your family!