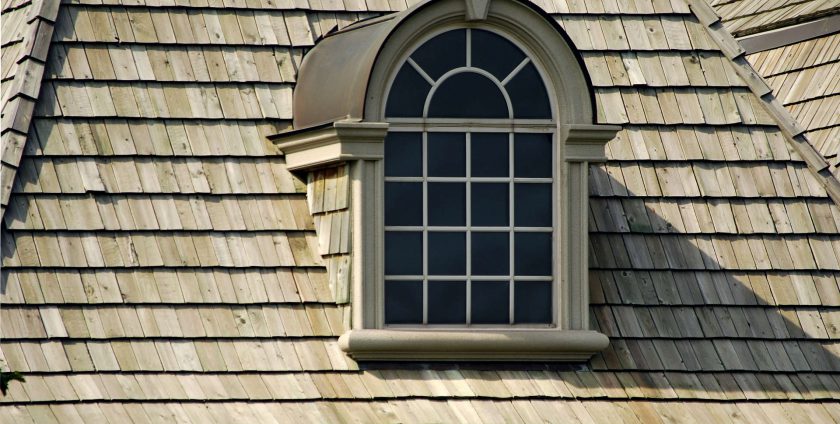 When it is time to build or refinish your residential roofing in Arlington Heights, you might not be aware of the available variety of material types. This choice may feel like a bit much, but some materials have specific advantages that will ideally work for both you and your property. Asphalt shingling is the typically most used type of roofing, but roofing companies Glenview know and trust can provide you with metal, wood, slate, ceramic tile, and asphalt material.
These are the types that are most common:
Asphalt shingles
As they are more economically priced, and simpler for roofing contractors to install, asphalt shingles are the roofing material most commonly used in the United States and numerous other countries.
Asphalt shingles are sturdy, reasonably priced, and appropriate for a wide variety of climate and temperatures, which makes them a solid option for locations that experience all four seasons. The installation of asphalt shingles is easier and they also offer dependable waterproofing. In addition to their functional advantages, they are available in a number of styles and colors, allowing you to match your roof to your style quite easily.
In a place like Arlington Heights where temperatures can be quite extreme, the asphalt shingle lifespan is approximately 15-20 years. Certain disadvantages of asphalt include the fact that dark shingles are susceptible to color inconsistencies and fading over time, and the growth of algae may produce black markings. But, copper-containing options for algae-resistant shingles are available and will prevent undesirable algae growth, contributing to the attractive appearance and durability of your roof.
Ceramic roofing tiles
If you seek more uniqueness and individuality for your home, inquire about ceramic roofing tiles at your roofing company. These tiles are quite durable, potentially lasting 50-70 years, fade-resistant, and fireproof.
Ceramic tile for residential roofing is frequently utilized in homes that feature a Spanish architectural style. Roofing companies install these tiles in rows that are parallel, allowing them to overlap and keep water out.  The fact that they are not as appropriate for places with extreme weather or with fluctuating climates, since they may erode with the elements is one downside of ceramic roofing tiles. Additionally, these tiles may break under the stress of walking on the rooftop or high winds, as they are a bit more fragile and may require roof repair that is more frequent.
Slate roof shingles
If you seek a roofing look that is more sophisticated and elegant, slate roof shingles may be the roofing material for you. The clear benefits include the resistance to fire and rot, the natural appearance, the incomparable durability of approximately 100 years, and the ease of maintenance. Slate may be obtained in a varied selection of colors and styles. The disadvantage to slate tiles is that they are significantly heavier and also significantly more expensive than the majority of tiles. Slate roof shingles must also be installed by more qualified roofers, so you must make certain that your roofing company is experienced and knowledgeable in slate tile installation. Furthermore, because they can break with body weight, slate tiles should never be walked on, which may further complicate the rooftop maintenance and gutter cleaning process.
Wood shakes and cedar shingles
There are numerous advantages to utilizing cedar shake for your residential roofing. They withstand UV damage, are incredibly dependable in all climates, and withstand weather extremes. Roofing companies often suggest this type of tile for regions with risks of hurricanes or frequent thunderstorms. Before the roofing contractors install them, a fire-resistant coating may also be applied.
Aside from their durability, wood shake shingles are also residential roofing choices that are more eco-friendly. In many cases, they are made from recycled materials, and/or have been harvested in a manner that is sustainable and makes them more green. Additionally, their impact on water quality from runoff is lower, reducing their impact further and they may even last for approximately 30 years, making them an investment that is environmentally responsible.
To improve what is already good, cedar roofing has insulation properties, contributing to the reduction of cooling and heating needs, reducing your carbon footprint and saving you money. Downsides involve higher costs and installation difficulties. However, if you contract a roofing company with an experienced roofing contractor familiar with wood shake, you have no need to be concerned. Additionally, the energy efficiency and the roof replacement savings will lead you to a solid return on your investment.
Metal roofing
Metal roofs have become more popular and more viable for residential roofing. Not only are they low maintenance, they are also environmentally friendly and lightweight. The degree of difficulty in their installation and the necessity for experienced roofers skilled in metal roofing are downsides.
Metal roofs may lose their shine over time, but they can be repainted in many cases, if the structure of the roof remains in good condition, which can save you money on roof replacement.
By: Pawel Pacocha
0 comment