Amsterdam Roofing Companies | Roof
Replacement & Roof Repair
Contact Info
You can visit us and contact our office in Downers Grove:
Office hours:
Monday – Friday 8:00AM – 4:00PM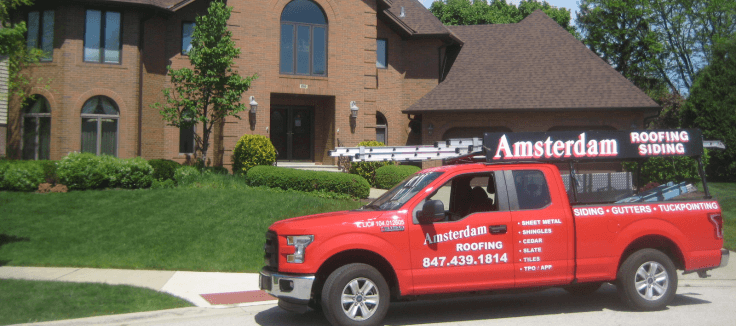 The Highest Quality Work By Your Local Roofing Contractors Downers Grove
Looking for a high-quality roofing service in Downers Grove? Look no further, Amsterdam Roofing Company is here to help you with any roofing needs that you may have. Our roofing company has been providing outstanding services for 38 years. We are proud to say that we can do it all for you. From replacements to repairs of your residential roof or commercial roof, our contractors are ready to attend to your roofing needs. We only use the highest quality materials to ensure that your home will be protected during any harsh season. Our top priority is to provide customer satisfaction, to achieve it we only provide the highest quality of work to our customers.
The Amsterdam Enterprises – best roofing company in Downers Grove
We only provide top-notch service to our customers that have roofing needs. We cater to residential, commercial, and historic properties. Our roofing contractors are equipped with the latest knowledge and tools to ensure that you will get the best service possible. Our roofing company will ensure that your roof will be beautiful and will last you for years.
Amsterdam's flyers from the 80's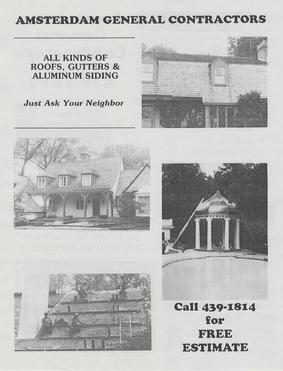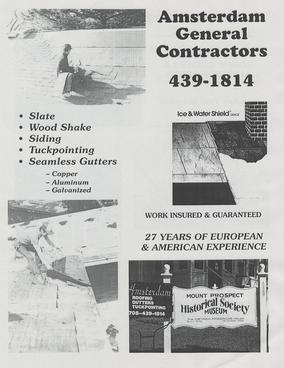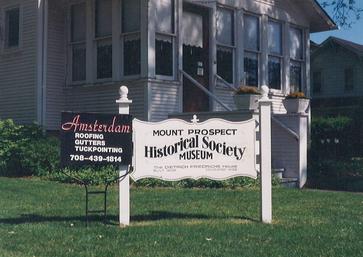 Amsterdam's sign from the 80's
At our roofing company in Downers Grove, we carefully select each team member and use trade-specific crews for each roofing project aspect. We ensure to deliver the highest quality of work, whether it's a residential roofing or commercial roofing. Our roofing contractors only use our own dump trucks, so we do not inconvenience you with bulky dumpsters during the course of your project. We also obtain permits and take care of all the details so that you can have peace of mind.
There is no job too big nor small for us. We can handle all of your roofing needs by adding personalization and attention to details. We attribute our roofing company's steady growth and on the flow of business to our customers and their recommendation.
We will provide you with expert and impeccable quality roofing services in Downers Grove. At Amsterdam Enterprises, we will treat you like family, and we look forward to working with you!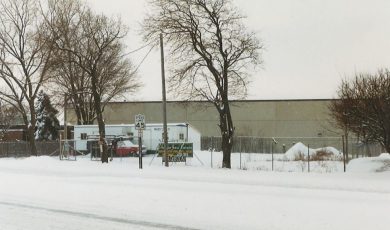 The empty lot we started with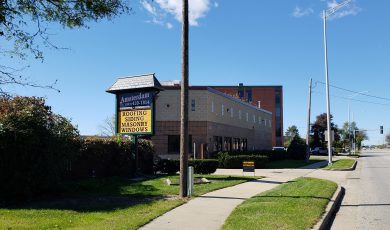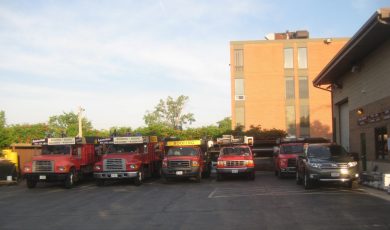 Top Quality Roof Repair from Downers Grove You Can Trust
Building on our 38 years of experience, Amsterdam Roofing Company has been giving our customers cost-efficient and quality roofing services. We have succeeded in the industry long enough that we only offer excellent services to our customers.
With a wide range of roofing services we provide, we are your one-stop-shop. Not only do we offer basic roofing services such as roof replacement, roof repair and installation, but we also do historic restoration and sheet metal work. We also pride ourselves in working with various materials like copper, slate, ceramic tiles, and others. Our goal is to provide customer satisfaction. Our experienced staff is readily available to answer all roofing services inquiries. Get in touch with Amsterdam Roofing Company in Downers Grove and let us help you materialize your dream roof.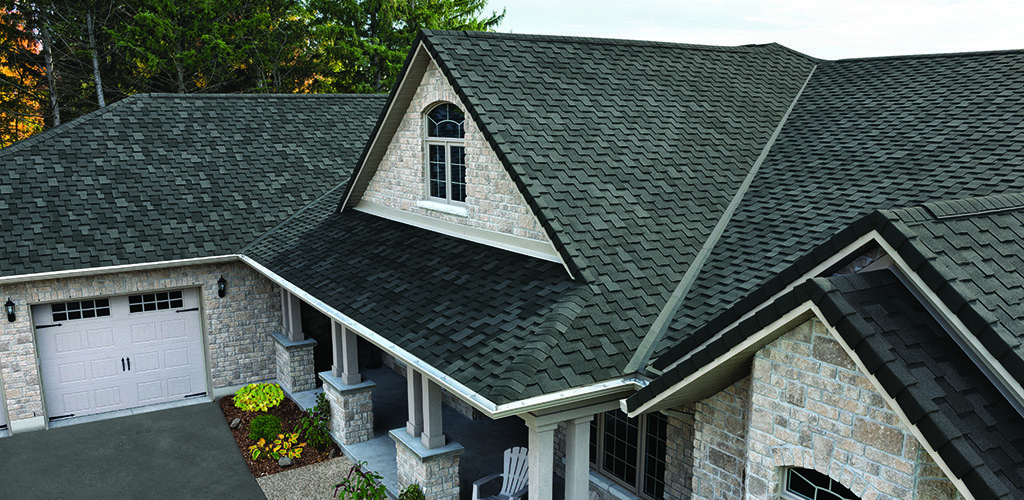 Important Reasons to Keep Your Roof in Good Shape – Roofing Contractors in Downers Grove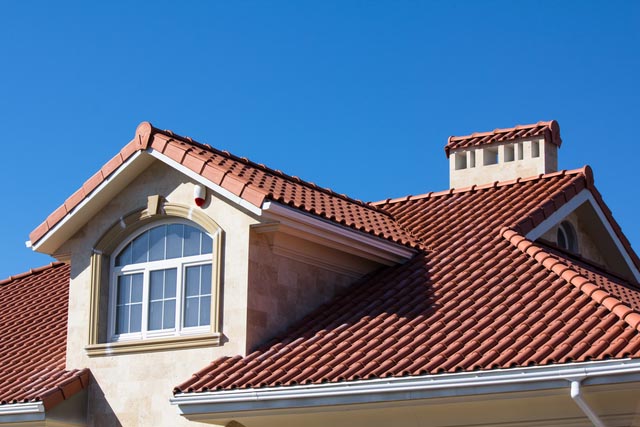 Your roof is an essential part of your home, and it is easy to overlook the maintenance. It is unwise to wait until it has major problems. Our roofing company in Downers Grove is here to ensure that your roof is in its best shape so that it can protect you and your family from different weather conditions.
Leaving your roof in poor condition can result from weathering damages overtime. For example, a leaking roof can lead to mold and mildew infestations, which can cause serious health issues for you and your family. If the mold and mildew spread, it can be very complicated and costly to fix. Having a roof that is in top shape will give you good insulation and proper ventilation. With this, it will help keep your home's temperature steady, which will result in a comfortable household. Another great advantage of proper insulation and ventilation is it will significantly lessen your energy costs per month.
If you have not checked your roof in years, better contact our roofing contractors so that we can inspect your roofs. With our years of experience, we are proud to say that our work is always at the highest quality. We will make sure that your roof will have a sleek design that would make your home beautiful on the outside. Most of all, we will ensure that your roofing will keep you and your family protected, no matter what the weather may bring.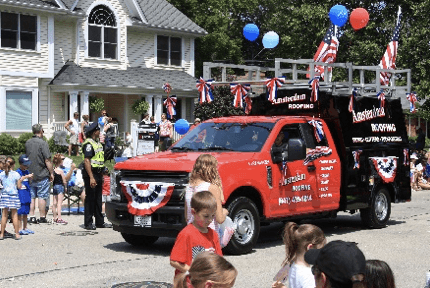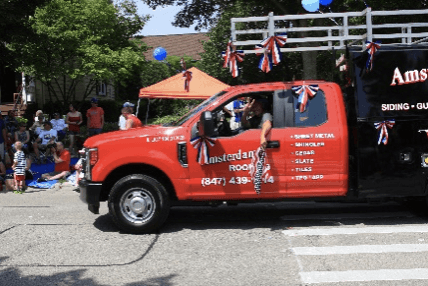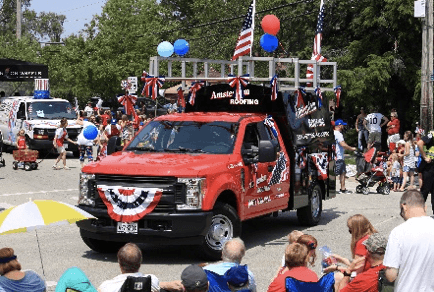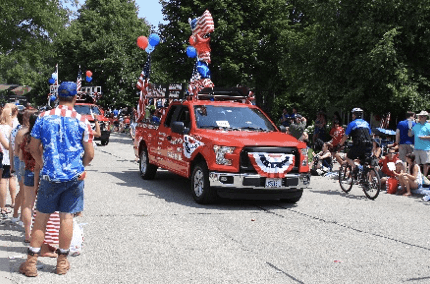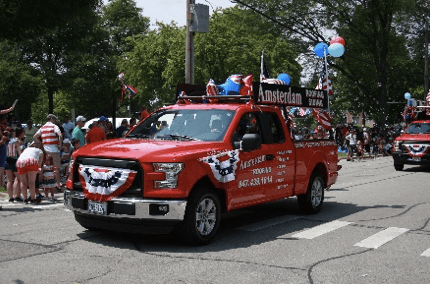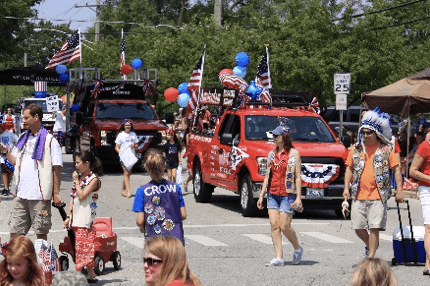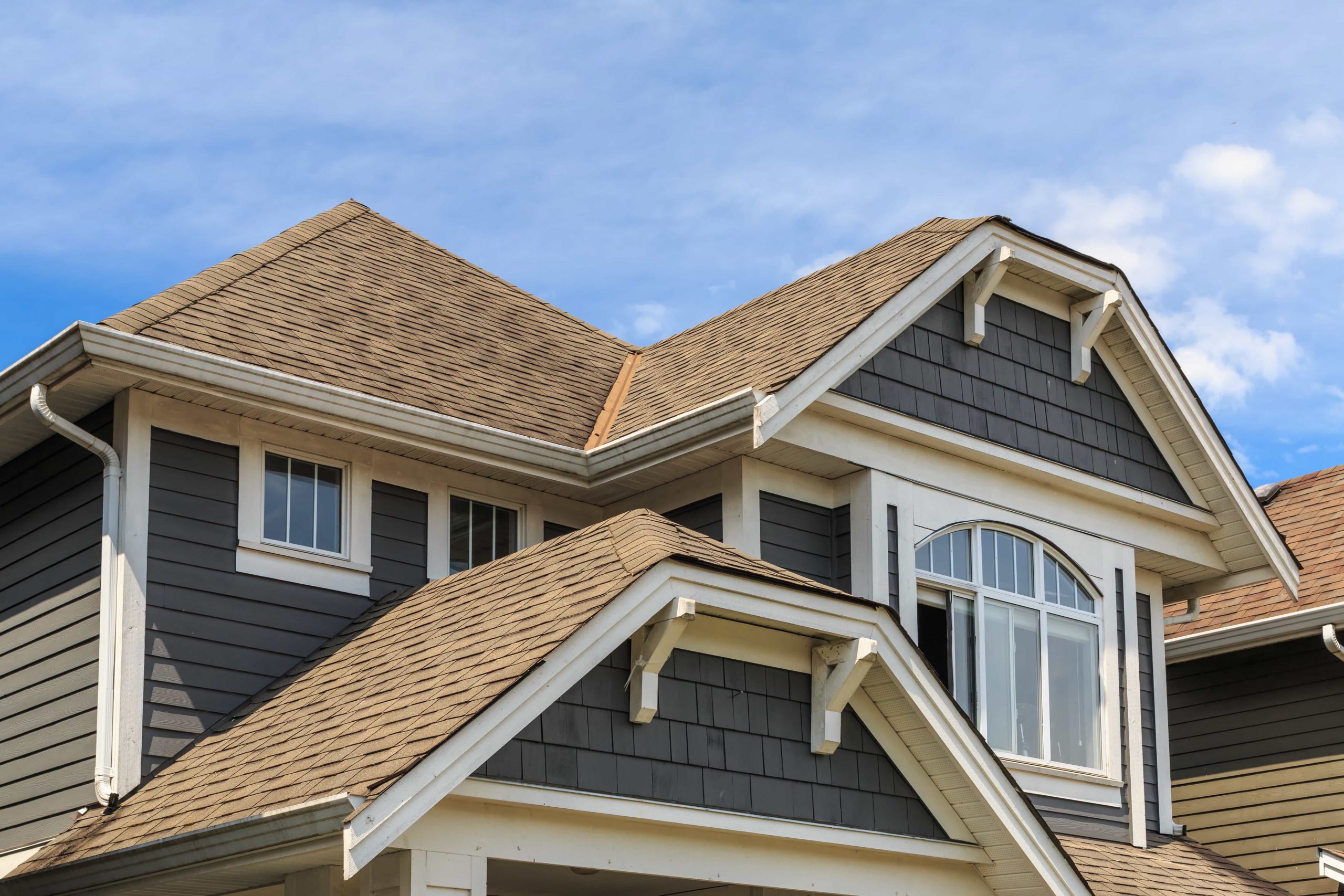 The roof is the outermost protective part of the home against all weather conditions, including storms, snow, and the heat of summer. Exposure to these changing weather conditions has an adverse effect on your roofing. Without proper care, your roof might not be able to protect the home as it used to. Noticing the early signs of your weakened roof and acting upon it, can save from inconvenience over the long run.
One sign that you need to be aware of is the formation of tar or algae growth of your roof. You'll know this if you see black streak across your roof. Compromised shingles are also an indication that your roofing has been damaged. While some shingles are not too difficult to replace now and then, it could be a manifestation of a more significant issue if you have significant shingle loss. If your roof seems to be dropping shingles at an alarming rate or has visible black streaks, it can be a sign that you need to have a complete roof replacement. The best thing you can do is consult professional roof contractors, to see if it's still time to patch a roof or install a new roof.
If you have trouble knowing when is the right time to give your roof maintenance, you can contact our roofing company for assistance. Our team of expert roofing contractors in Downers Grove will assist you with anything about roofing, whether it's residential or commercial roofing. Contact our skilled roofing contractors and then let us provide high-quality service on roof repair or roof replacement.
What to look for in a Roofing Company & Roofing Contractors Downers Grove
Roof replacement and roof repairs are costly, and every homeowner wants to hire a roofing company in Downers Grove that can provide amazing results. One of the best ways to check credibility is through online reviews. It is our pride to provide excellent customer service that gives us amazing reviews from our customers in Downers Grove.
Poor roofing practices cost a lot for the customers. That is why it is essential to hire a roofing company in Downers Grove that works professionally. A trustworthy roofing company has excellent roofing contractors who dress professionally, talk politely and treat everyone with respect. Call us and speak to one of our professionals.
A good roofing contractor in Downers Grove ensures the success of your roof replacement or roof repair. It is also a good idea if the company can also deal not only with roofs. Our roofing company in Downers Grove can provide you excellent windows, gutters, sidings and masonry. No need to look for different companies.